Gilding has recently enjoyed a recurrence in popularity. You can find gilded agate in the form of bookends and coasters…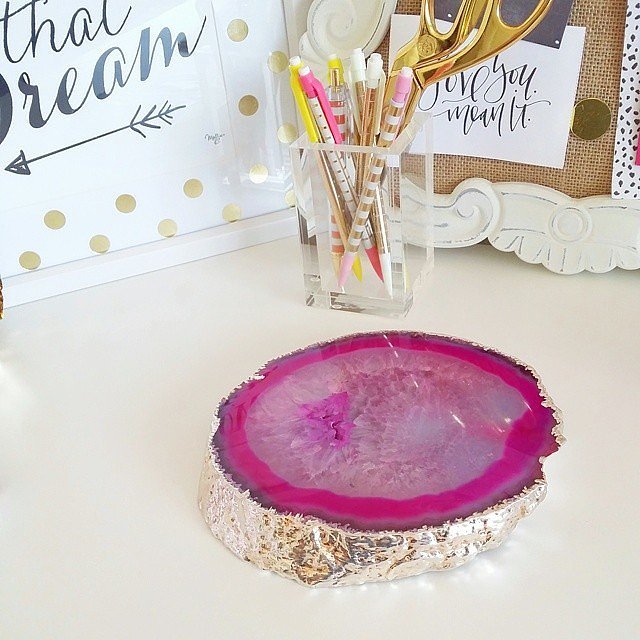 As well as gilded mirrors, picture frames, tables and bookcases.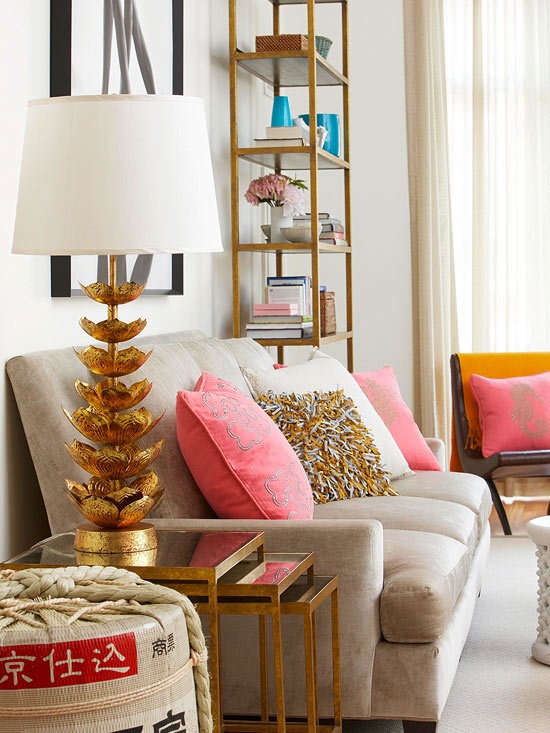 Of course over time these pieces can get quite dusty.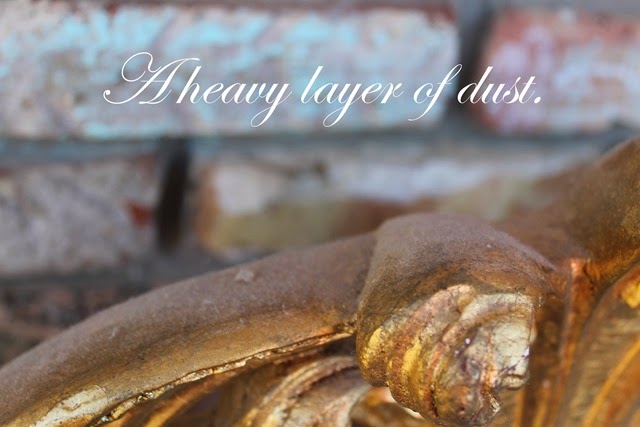 I cringed while researching this post as several sites recommended cleaning with a scrubbable cloth, moistened with water and then wiped across the surface to remove the dust. This is a mistake as you are sure to remove some the gilding. It will appear as small flakes on the cloth as shown below.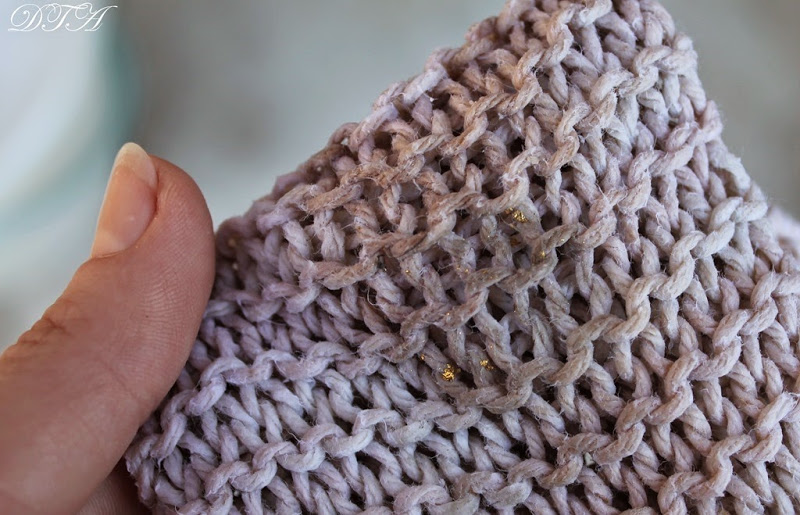 Truly the best way to remove dust from gilded pieces is with a soft feather duster or canned air (also known as compressed air dusters). This is the same product which is used to clean computer keyboards.
If you have particularly stubborn dust that clings to your furniture or accessories then I recommend LIGHTLY moistening a very soft cloth (such as a well worn clean t shirt) or q tip for intricately carved areas, with a bit of distilled water and gently, with very little pressure, running it across the surface to remove the dust. It is time consuming but will save you from the expensive cost of having to re gild the piece.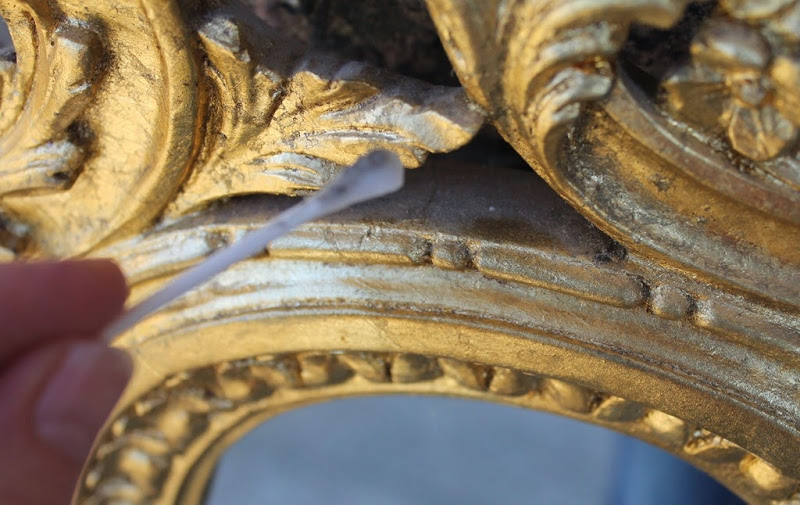 Now as you can see the mirror I purchased had several dirty spots on the glass itself. Do not reach for the window/glass cleaner! Chemical or even natural cleaners should be avoided as they are too acidic or alkaline and may cause gilt to rub away or become scratched.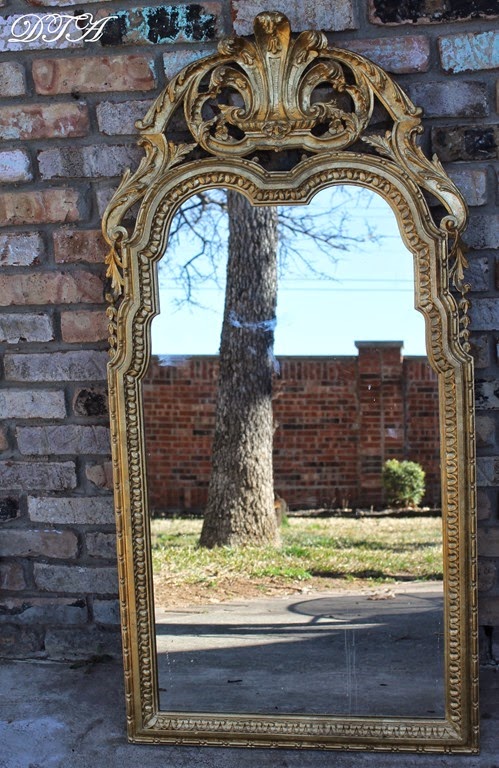 Because the mirror I purchased was vintage I simply wet a paper towel with distilled water and gently rubbed it over the glass being careful to not get too close to the gilded edge. This was followed by a clean, dry buffing cloth. If the mirror is antique glass you want to use an even gentler hand.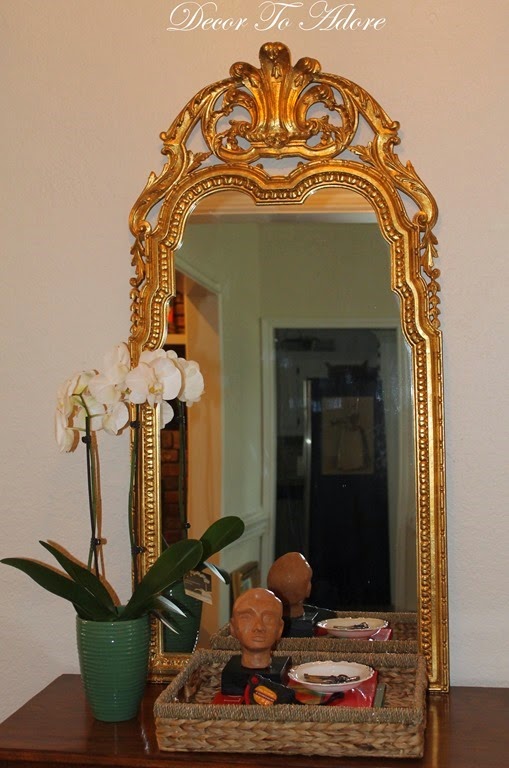 Enjoy the sparkle!
Laura