I'm not one who enjoys fighting the dinner crowds on Valentine's Day. I much prefer to create a yummy meal for my loved ones at home. Tonight's menu will include lasagna, garlic bread, salad and molten chocolate hearts.
But I absolutely wanted to wish my dear friends a Howling Good Valentine's Day!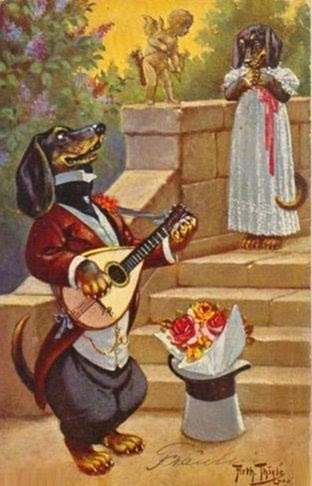 I'll be back tomorrow with a few love filled stories.
So tell me, what are your plans?
Laura