Yesterday I was on Pinterest looking for images of "Inspirational Women" for an upcoming art installation I am working on. Somehow I slipped down a rabbit hole and discovered Ivey Abitz. Oh my word! All of my favorite literary characters and fantasies such as Anne of Green Gables, Jane Eyre, and Mary Poppins somehow seemed to join forces to become a fashionable delight.
The husband and wife team of Cynthia Ivey Abitz and Joshua Ivey Abitz  use lovely fabrics gathered from all over the world as well as special touches such as 100 year old buttons and lace to create their designs.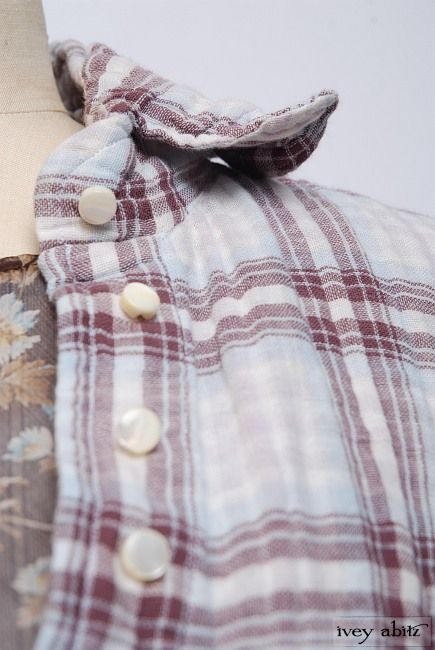 The designs are a collection of bespoke garments, meaning they are made specifically for you.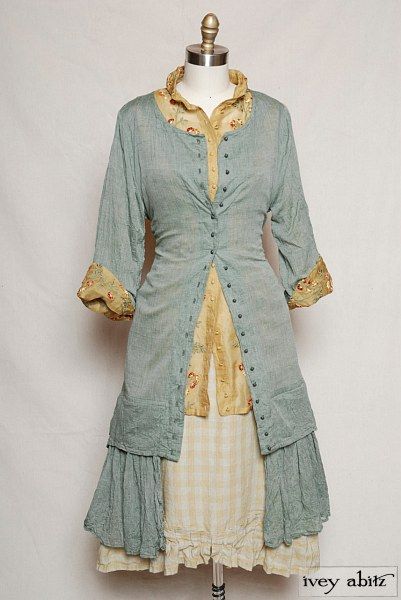 All the clothing has French seaming which means it is as lovely inside as out.
I adore that all of the clothing is handmade in the United States.
Given that the designs are custom made, using the best fabrics and trims, they are a bit pricey. But no doubt you would wear the classic pieces over and over. 
I would totally wear any of these outfits particularly while watching Downton Abbey. How about you?
Laura