Welcome to the eighth day of Advent. How is your inner candle on this Something More Sundays Week 2? Burning brightly I hope.
Something More Sundays Week 2
 Today I have a REALLY good story for you.
There was once a time when I was hungry.
The Fashionista was a wee babe. My main mode of transportation was a bicycle. I was married to an airman at the time and he was often away in places like Korea and such. 
There was another woman whose husband was in the same squadron as mine. She also had a baby girl.
Many times we would call one another, all alone, and say:
"Ok, I have just one baby food jar of peas, what do you have?"
"Great! I have just one baby food jar of oatmeal….chicken…apples….squash…. I'll be right over."
We would set the babies side by side and share what we had to make sure our girls received a variety of foods for nutrition. For ourselves, we would share a single tuna sandwich or a box of mac and cheese. We made it through that lonely time because we had each other.
Eventually, we both went on to live in other places and thankfully lead other, better lives.
She settled in Dallas.
Last Sunday I saw her for the first time in over 10 years. Tears threatened to spill over when I caught the first glimpse of her before she saw me. 
We picked up right where we had left off.
For me having three months of REALLY hard…..
it was SO nice for a morning of VERY easy.
The sad thing is that she had asked to see me three times prior to this meeting. I kept putting it off. I was too busy.
Guess what?  I'm even busier right now.
But I was reminded that people are more important.
This week, an amazing man is inspiring me.
God bless you Allan Law!
Having recently experienced the Minneapolis chill I truly applaud him. He also got me thinking.
Have you heard about blessing bags?
In essence, you pack some daily essentials into a bag. Ziplocks are best as they stay sealed and if it rains the contents will not get wet. You can find socks and mittens at the $1 store. I had saved all of the small travel soap from when we stayed at the hotel for 6 weeks. I aim for healthy snacks such as fresh fruit like apples and bananas as the homeless don't often get it. A sweet treat, toothbrush and perhaps a small paperback are perfect too.
Pinterest is filled with great ideas.
Something Beyond The Hurry
A dear friend and longtime reader, Lorrie, of Fabric Paper Thread grows lovely Christmas Paperwhite Narcissus flowers. She wrote a beautiful post on Advent and eloquently stated:
"Advent is for those who long for something beyond the hurry."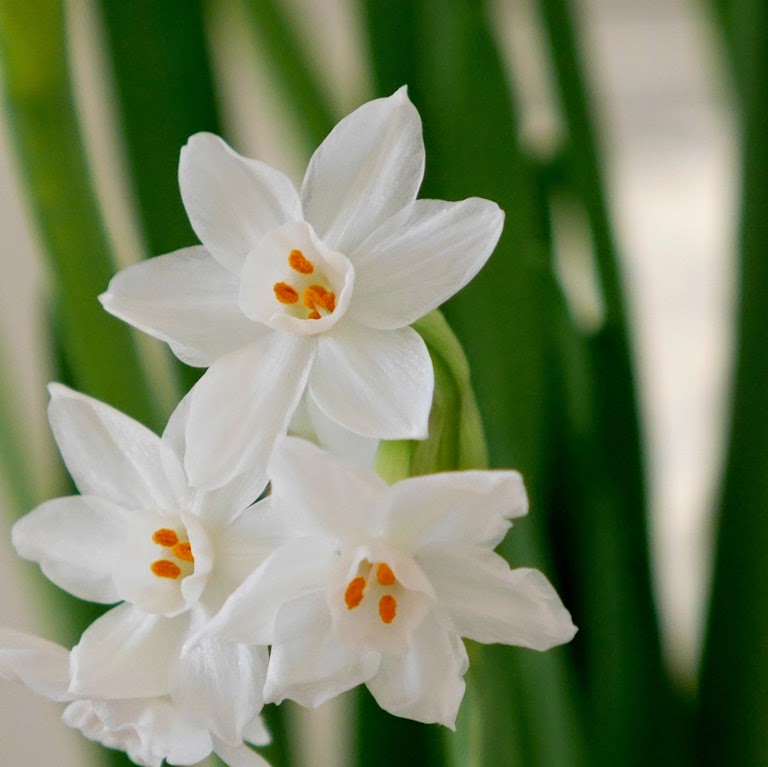 Yes, my friend. May we all slow down and take in the true reason for the season.
(All are welcome to send me links to their happiness, joy, and beauty. Stories and images will be shared here.)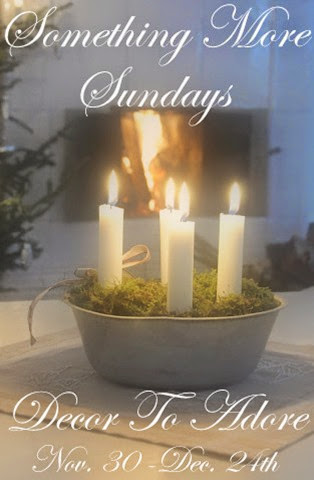 The second candle, known as the candle of preparation, to be lit this evening (and the rest of the week) represents PEACE.
It's not too…… late to light your candle.
Laura
"While I am in the world, I am the Light of the world." – John 9:5
"Prepare the way for the Lord, make straight paths for him. Every valley shall be filled in, every mountain and hill made low. The crooked roads shall become straight, the rough ways smooth. And all mankind will see God's salvation." ~ Luke 3:4-6