Having grown up in the era of The Brady Bunch and The Partridge Family I have often longed for a fabulous staircase. Sliding down the bannister seemed like such fun! Mr. Décor and I had a metal spiral staircase while living in Germany but alas not much in the way of Christmas décor since we were living on an airman's salary.
Of course one would expect Storybook Cottage to have a staircase leading to the tower. Albeit, it is a small one.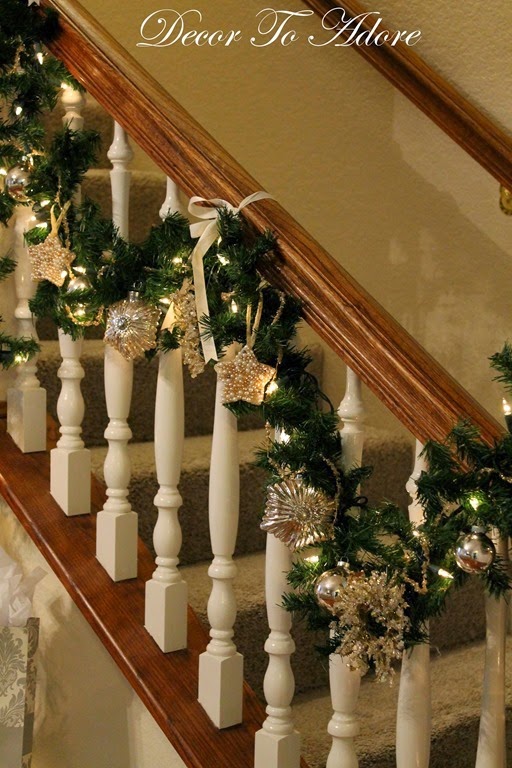 In the coming years I can definitely see this area as my Christmas décor playground.
Real pine garlands…
Pinecone garlands….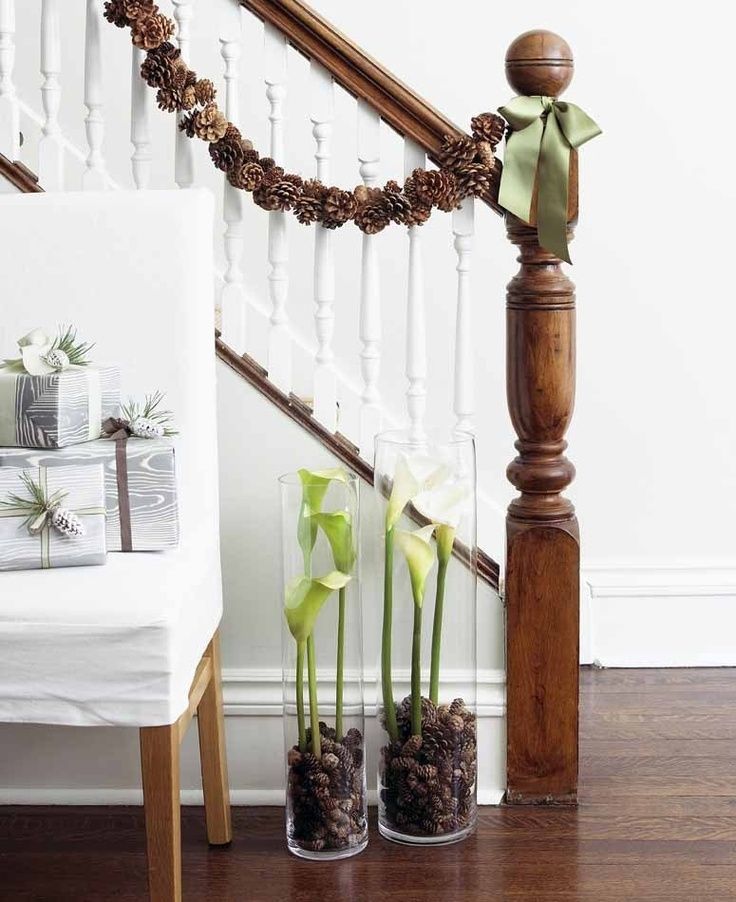 Classic tinsel garland…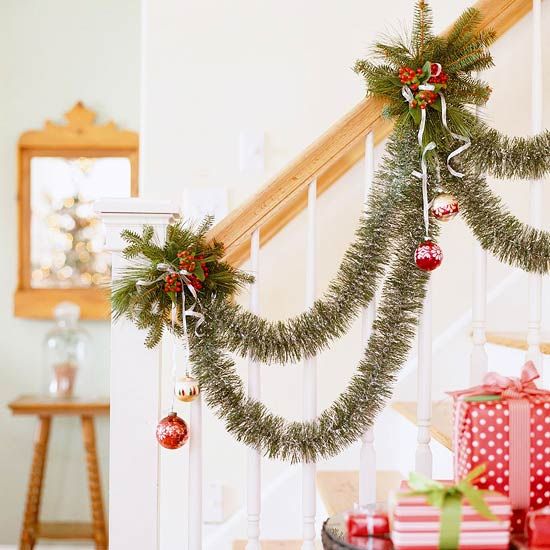 Bay leaf garlands….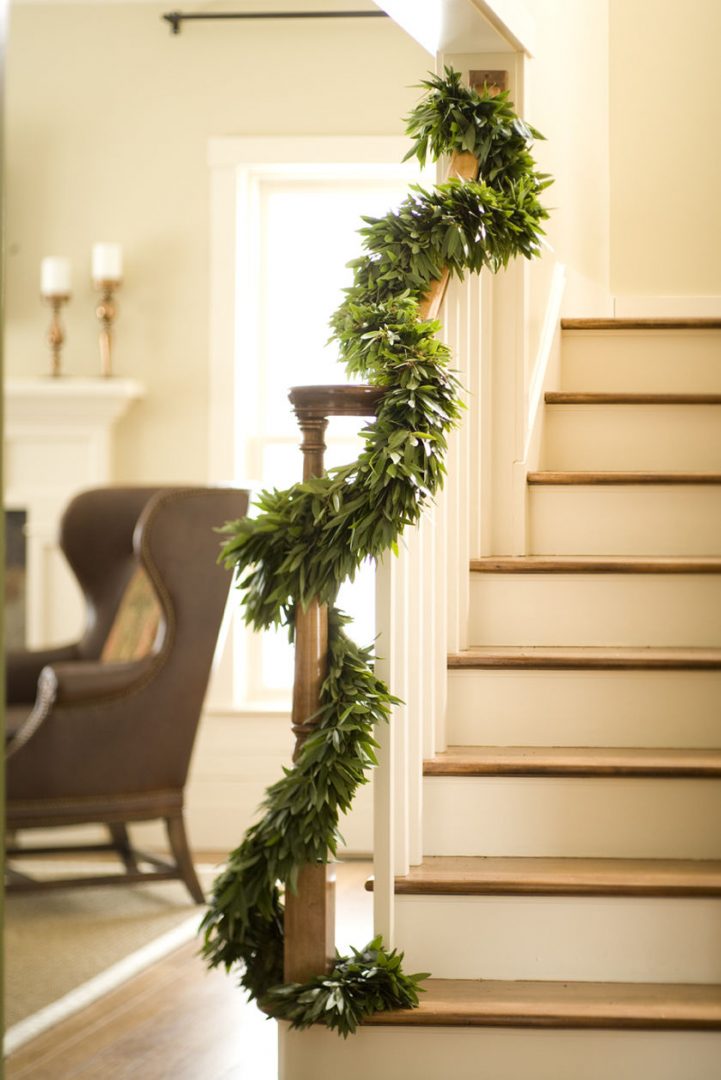 Why if I ever have enough time on my hands I would love to do a paper garland.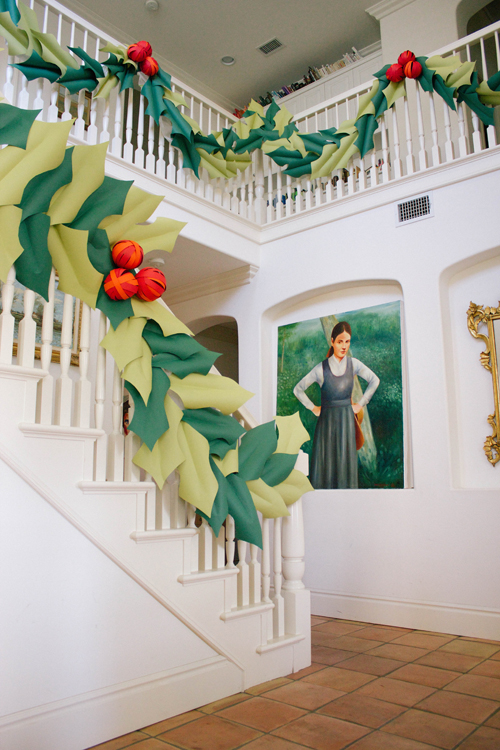 But for now I just used a lit artificial garland I had on hand.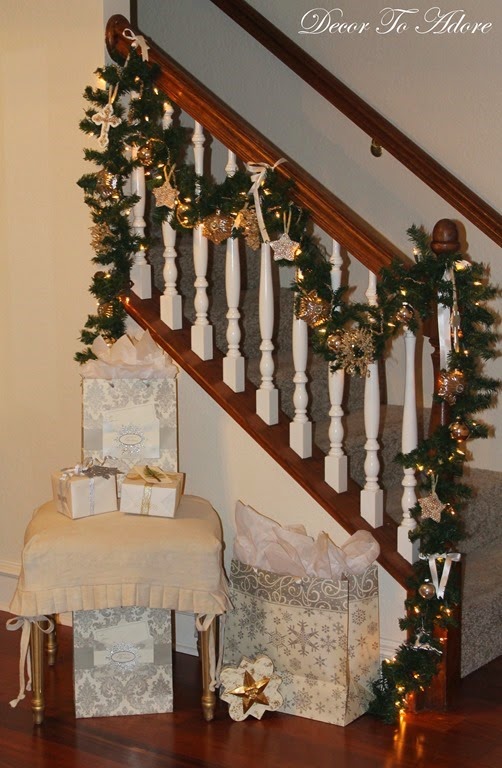 I just might adore my upside down acorn newel post.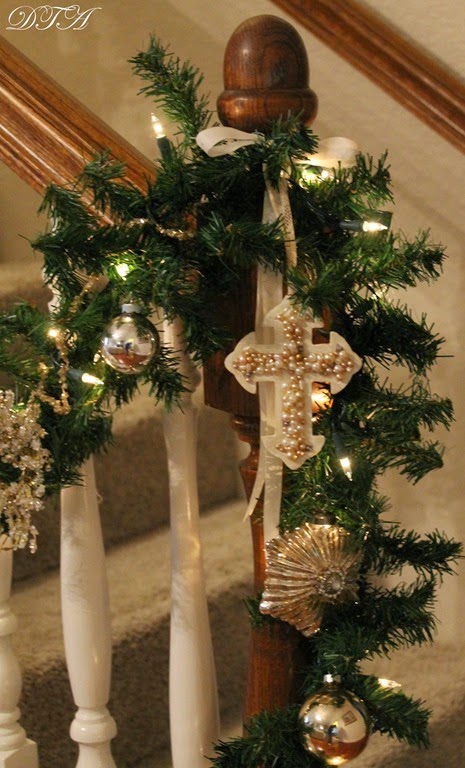 Gold balls that once hung on Grandma Gunn's tree, mercury ornaments and mini wreaths purchased on clearance years ago, and my pearl star ornaments add a bit of sparkle and shine.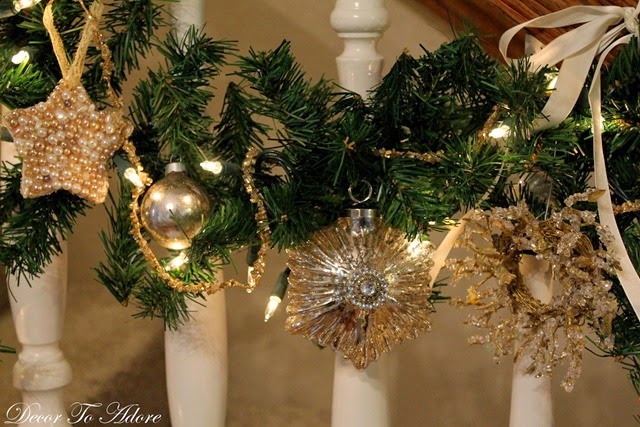 The presents in this room are wrapped in basic butcher paper held by washi tape. Shimmering add ons are used year after year. The "Frohe Weihnachten" snowman clothespins were purchased when we lived in Germany 10 years ago! I also use gift bags although it's somewhat faux pas in blogland.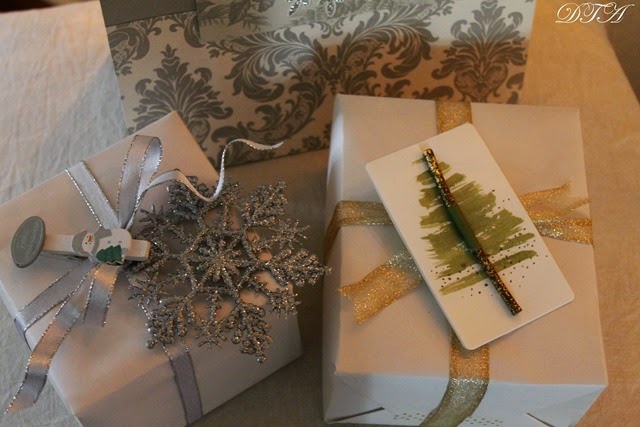 The real magic occurs at night. I adore the twinkle of the soft lights.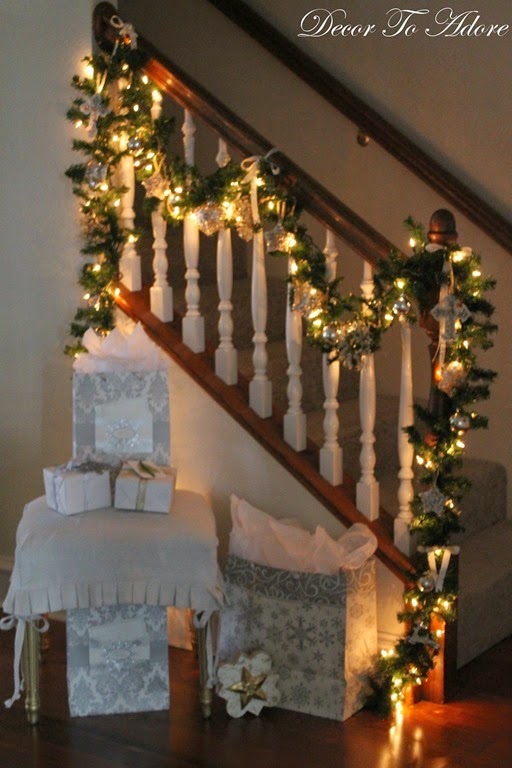 Do you have a bannister to decorate?
Laura