I generally send out over 100 Christmas cards to friends and family members. It often takes up to three full days to create a newsletter, hand sign and list the addresses of the cards. This year since I was off to a late start and Christmas is just three weeks away I wanted to hit a big "EASY" button. So I made Easy Christmas Postcards.
I also try to send out change of address postcards whenever we move so I decided "Why not combine the two this year?"
Typing in "vintage Christmas postcards" on Pinterest and found a circa 1910 image that reminded me of our Storybook Cottage on a snowy day.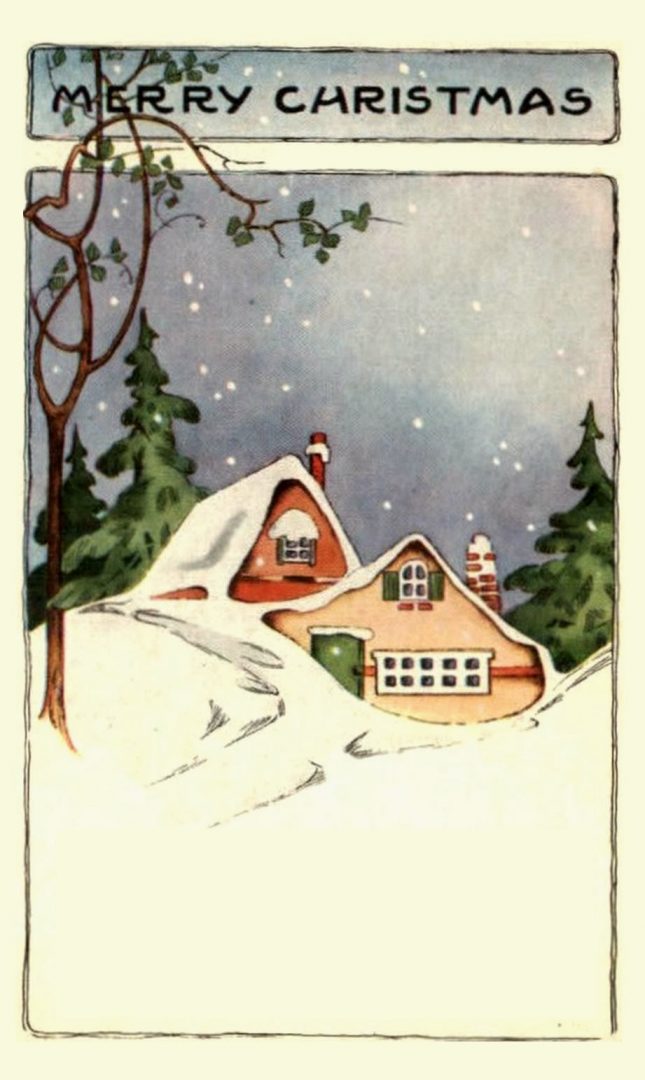 Easy Christmas Postcards
Loading the image into Picasa I added the words "From our NEW home to yours!" as well as our family's names. A bit of "snow" embellishment came in the form of "Stickles" glitter which you can find at Hobby Lobby and most scrapbooking stores.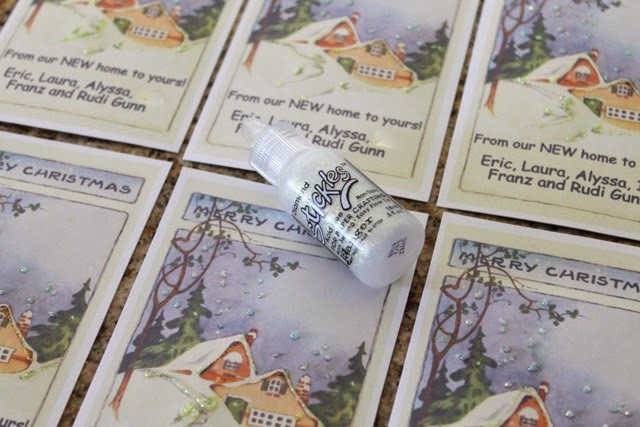 For the reverse side of the postcards I wanted a traditional feel. There are several styles available on Pinterest.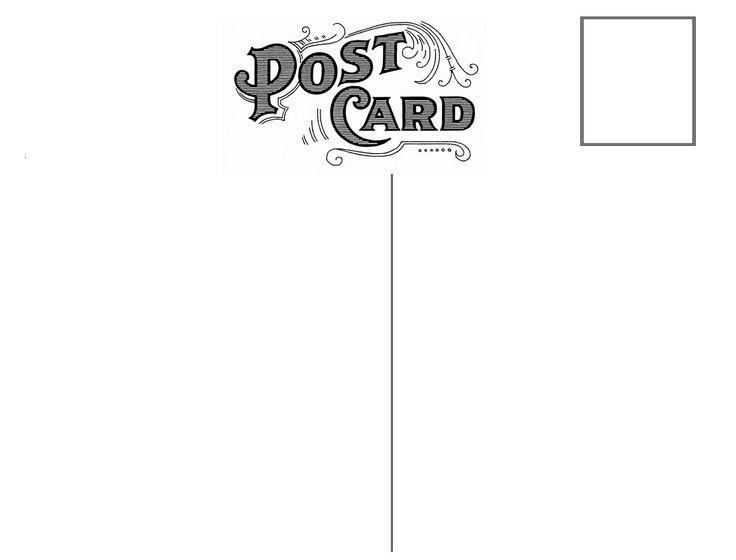 Then I just created a small verse that was simple and to the point.
"The moving van just pulled up,
There are boxes everywhere,
But we wanted to take a moment,
To tell you that we care."
This was followed by happy holidays wishes and our new address.
Easy peasy!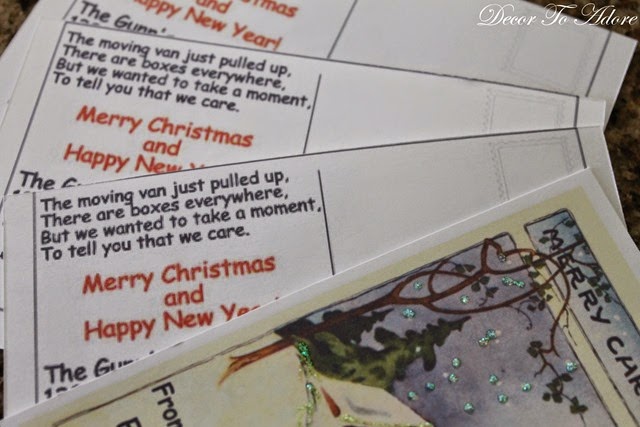 The best part is that while a regular letter requires a .49 cent stamp a post card stamp is a bargain at just .34 cents. Into the mail they went the day after Thanksgiving.
Tomorrow I will be sharing the finished handmade mailbox garland that you can see in the beginning stages in the above photo.
May you receive a lovely letter today.
Laura