Today in America we observe Veterans Day. In France it is known as Armistice Day while Australia, Canada, and the United Kingdom refer to it as Remembrance Day.
Artist and ceramist Paul Cummings and stage designer Tom Piper have filled in the moat of the Tower of London with 888,246 ceramic poppies to commemorate the 100th anniversary of World War I. Each poppy is marker for a British soldiers ultimate sacrifice. The installation, known as "Blood Swept Lands and Seas of Red", is in one word stunning.
The last poppy will be symbolically planted today, November 11th, 2014, by the artist.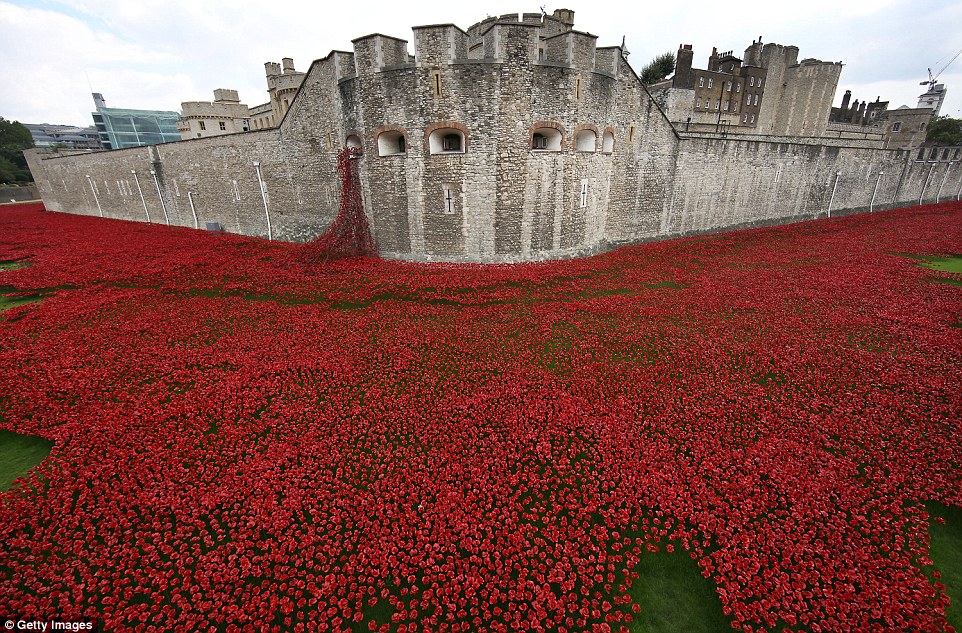 Today I will wear my red poppy in thankfulness for service of many veterans both known and unknown. My favorite veteran is getting a special dinner and his favorite pumpkin pie for dessert tonight.
To those who honorably fight (or have fought) for freedom I thank you.
Laura