I've been thinking about what kind of curtains I would like in our kitchen.
I love the idea of traditional café curtains.
The kitchen has one window over the sink that looks out onto a….large tree trunk. Um, yeah, that tree needs to go STAT before the next storm takes it down or it wreaks havoc on the plumbing.
Because it could be so pretty.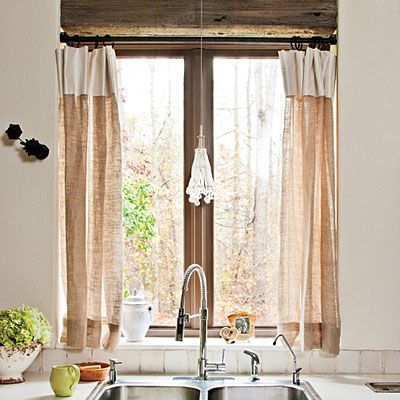 We also have a large bay window The strange perch below is too low to be a window seat. Since the area extends beyond the foundation it really shouldn't/couldn't support the additional weight. The dogs have claimed it as one of their prime lookout spots so it may become the worlds nicest dog bed.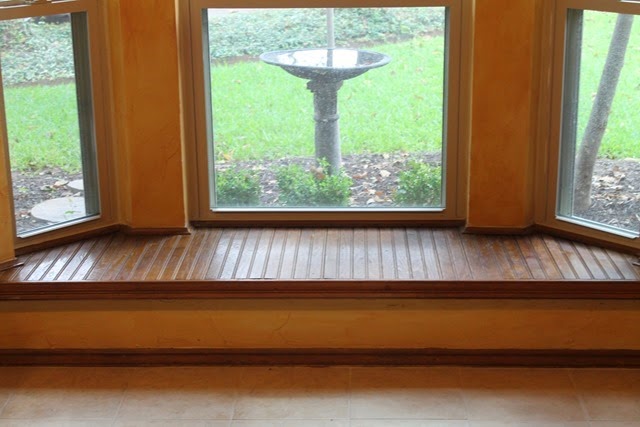 Of course I could turn it into a little herb garden….
The adjoining utility room might get something a little like this: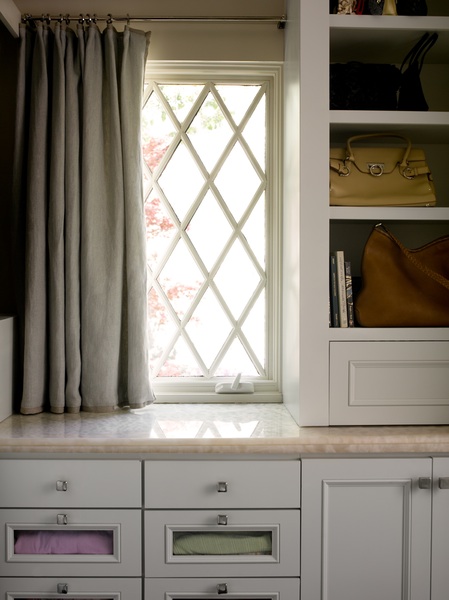 I picked up some inexpensive tension rods. I already had the ring clips.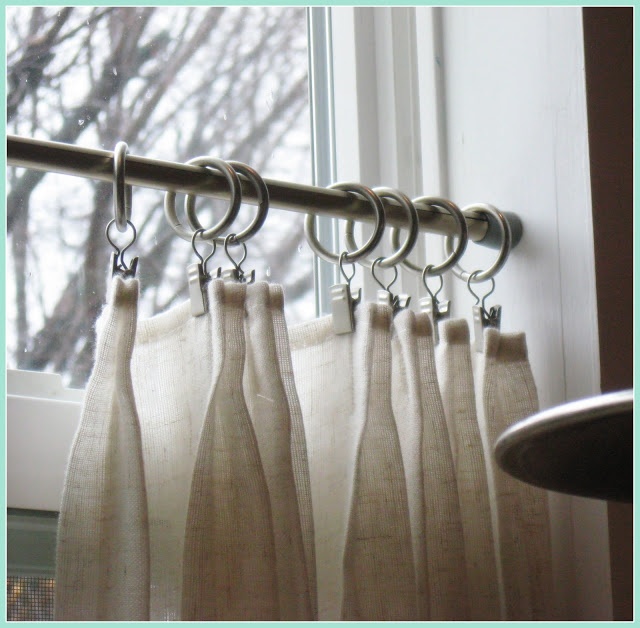 If you follow me on Instagram last Wednesday viewers were given a sneak peek of the antique linen and trims that I have in mind for the project.
Now if I can just find my sewing machine….
Laura