I want to thank everyone who have left me such wonderful comments, tweets and messages during this difficult time. While I am still currently in Minnesota I felt that it was appropriate to run this post, which was written prior to my Grandmother's passing, as she was one of the most faithful women I have been blessed to know. Next Sunday as I light my first makeshift advent candle I will be thinking of her.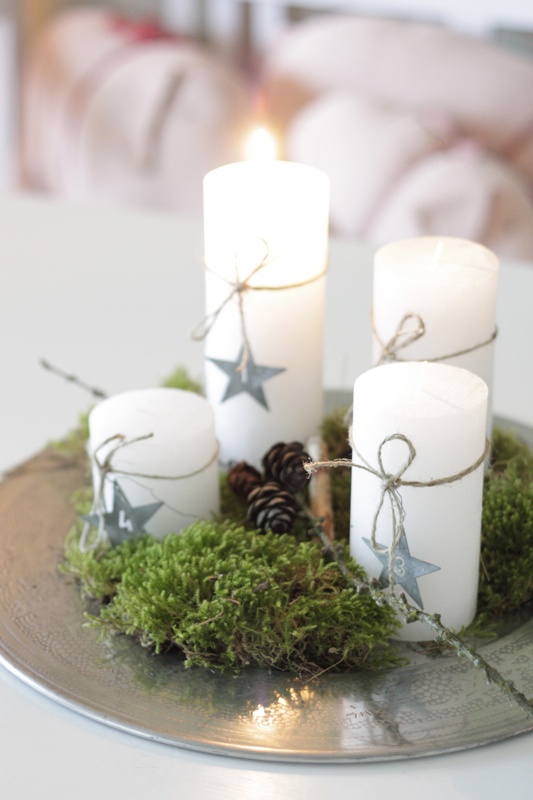 Along with it there will be mobs of people pushing, fighting, cursing….everything that the spirit of Christmas is not.
To safeguard my peace I no longer participate. I stay home and pray for those, like the Fashionista, who leave still warm Thanksgiving turkeys to go serve the frenzied masses.
It's easy for the peace of season to be stolen. Joy can disappear as quickly as the last parking space being taken even though your blinker was on. Hope can be lost when you travel to three different grocery stores only to discover that there are no cranberries left to be found.  Love can be lost when tempers short out faster than Chevy Chase's fuse box.
So how do we keep the joy, hope, love and peace of the season alive?
We keep our mind and heart focused on what really matters.
Eyes on the prize so to speak.
The season of advent helps us to do that. Every Sunday a new candle is lit.With it anger can be replaced with the light. Fresh promise awaits. 
In years passed I have hosted online cookies exchanges, Christmas craft link ups, perfect present parties…All good things, but probably now long forgotten.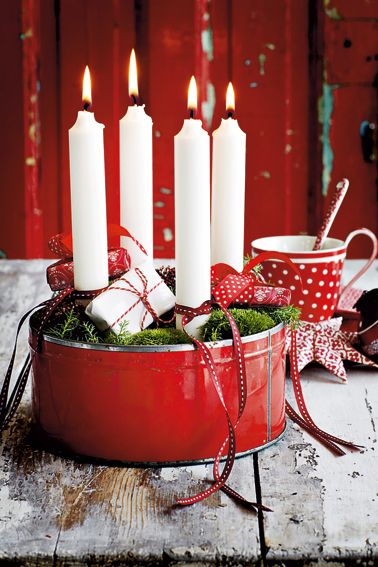 This year I am trying to capture something more.
More goodness, more hope, more joy, more happiness, more peace.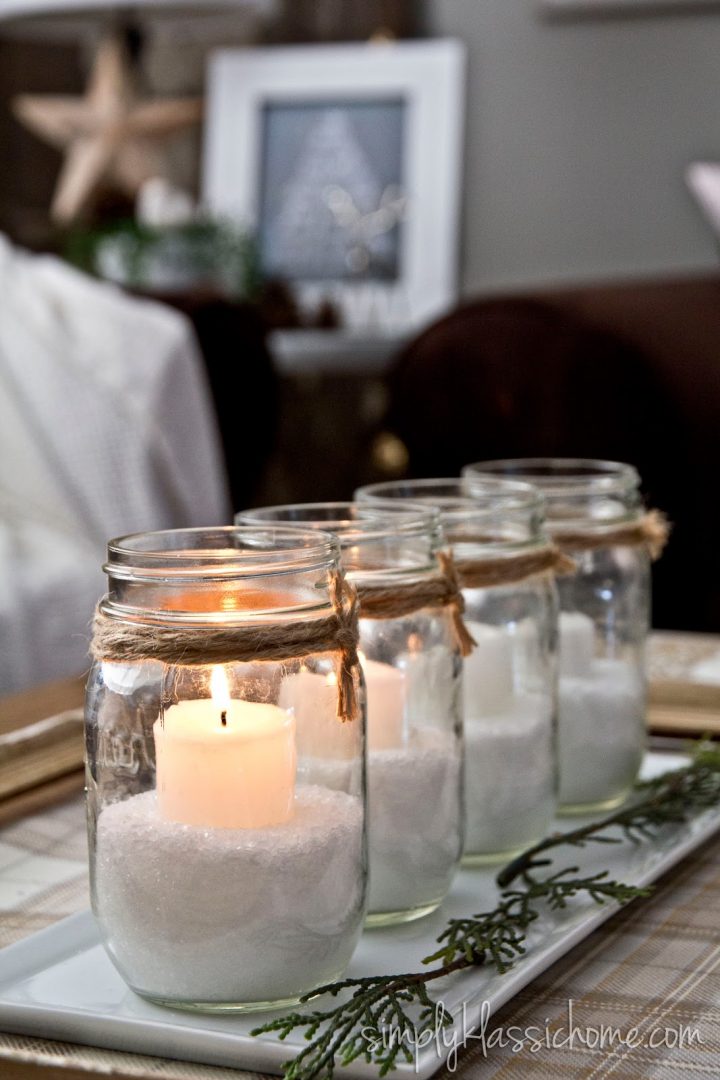 Each Sunday throughout the season of advent the focus will be on the good I have gleaned from the previous week. Small joys and glimpses of the reason for the season.

Like a single candle that is lit then passed on I invite you to join me. Either by posting your own small bits of bliss every Sunday on your own blog or just by leaving happy stories through the comments here.

A lovely reminder to help you focus on the good during harried weeks is to create an advent candle display in your home. Each glimpse of it may slow your breath and remind you to focus on the eternal light. Of course with the help of Pinterest you can see that the lighting of the advent candle has come a long way. It is no longer limited to just a wreath. You can use simple canning jars, old tins, wooden boxes, and so much more. Ever simple, but truly lovely.

It was my mother, Nadine, who introduced me to the advent candle. In her memory this week I will be creating our display in her old crazed ceramic bundt pan.

Yes, I will still be sharing crafts and recipes during the week but the Sabbath will hold something more.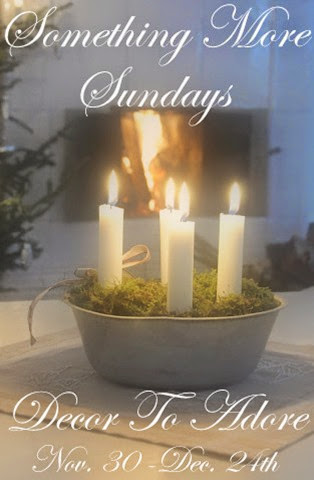 Will you join me in lighting the first candle next Sunday?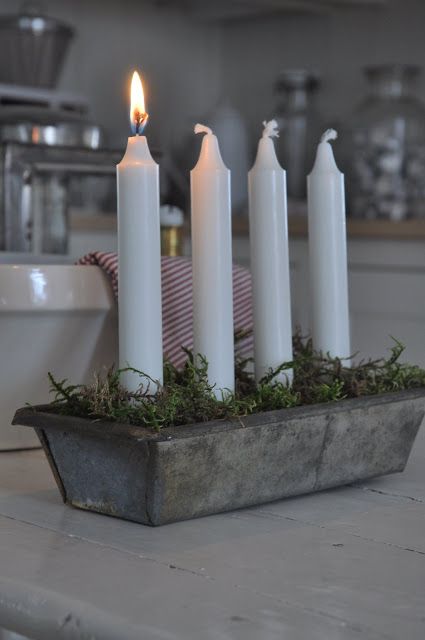 "You are the light of the world. A town built on a hill cannot be hidden." ~ Matthew 5:14
Laura