As with most rooms there is always one item that is a bit risky. Either financially or aesthetically. In the case of the couch destined for our family tv room it is both. The sofa is a Chesterfield style which is as classic as can be. The risk is that it is navy blue leather. I pulled the trigger on this beauty so that it would arrive in time for the One Room Challenge reveal. Mr. Décor and the kids both love it. But the question is do you?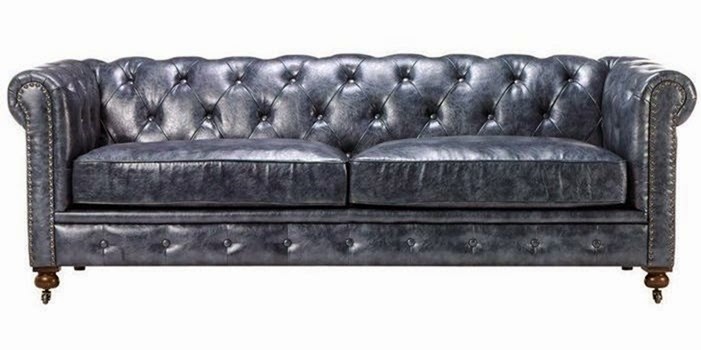 I also have been scouring Etsy for vintage plaid blankets and throw pillows. Here's an inspiration image of similar items as I want to save the specific bits of bliss for the reveal.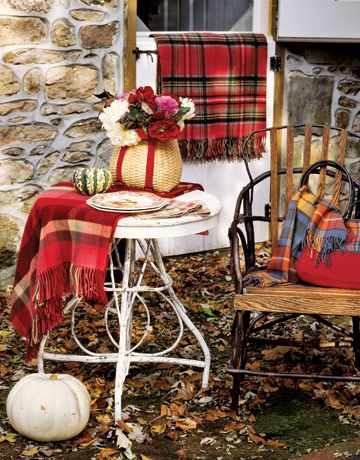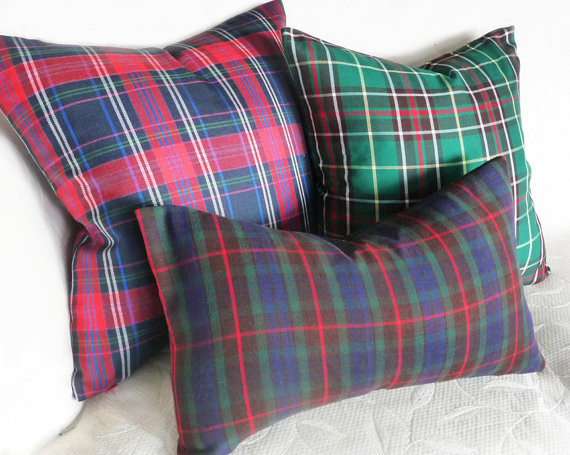 As far as the room itself the ceiling and built ins have been painted. The transformation is completely amazing. Given that it was 30+ year old varnished wood there are still areas with a bit of bleed through (despite sanding, priming and 2-3 coats of paint) that are being touched up. But boy it looks SO good! The carpets were relatively new and since the Storybook Cottage seems to be hemorrhaging enough money in the 3 weeks we have owned it  (Can you say backed up plumbing main line?) I opted to just give them a deep steam clean.
I am still on the hunt for a vintage red oriental carpet and need to paint the base of the thrift store coffee table base I found. Mr. Décor and the kids will cut and saw the wood this weekend to finish the top. Once we are finished it should look similar to this: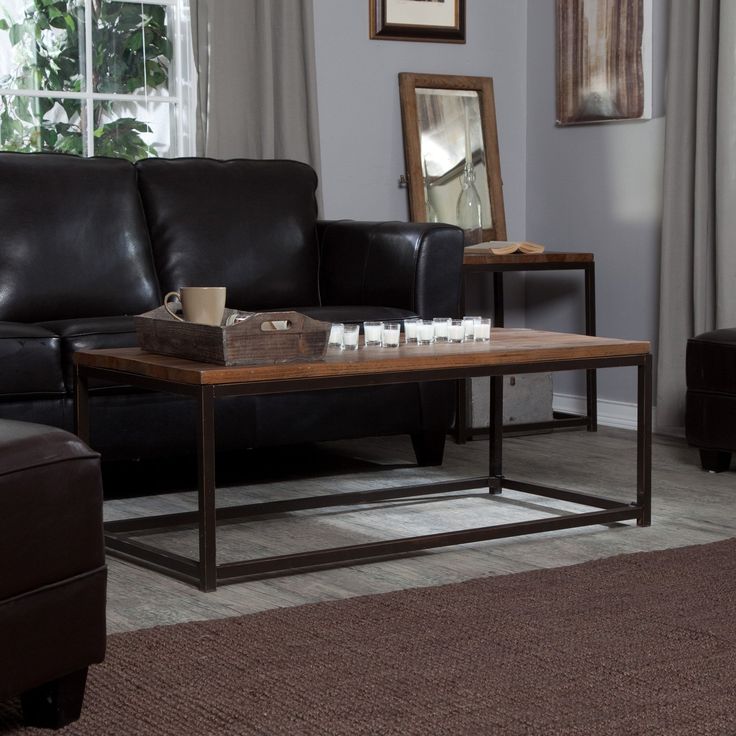 Then if that it is not enough to keep me busy, there is the matter of having an entire house to unpack.
Two words, ¡Ay, caramba!
Laura
You can see all of the other participants on Linda's website Calling It Home.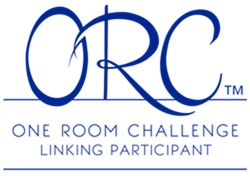 Week 1
Week 2
Week 3