This past week has just flown by while working on the One Room Challenge. It's been a bit exhausting.
First up a bit of demolition occurred. I know a few of you were saddened by the fact that I removed the wine rack from the bathroom. 🙂
Here's a "BEFORE" picture for posterity.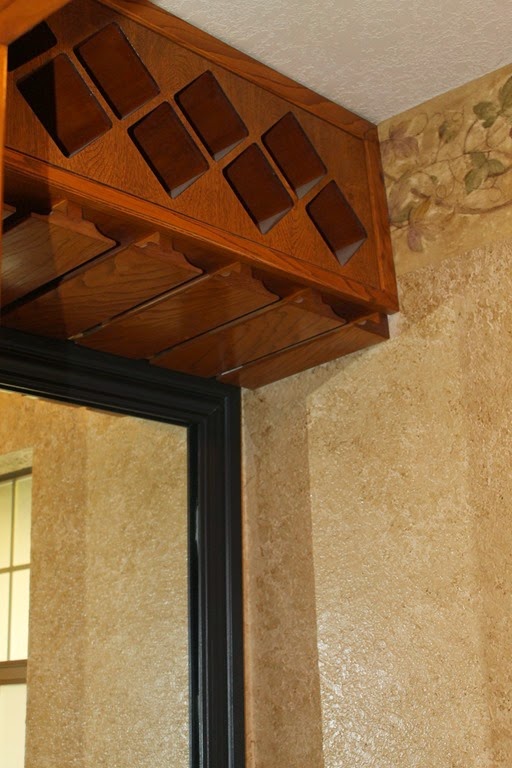 I also pulled down not one, but two wallpaper boarders.
Next the built ins in the family room received a bit of wood filler in some spots followed by sanding them smooth in preparation for painting.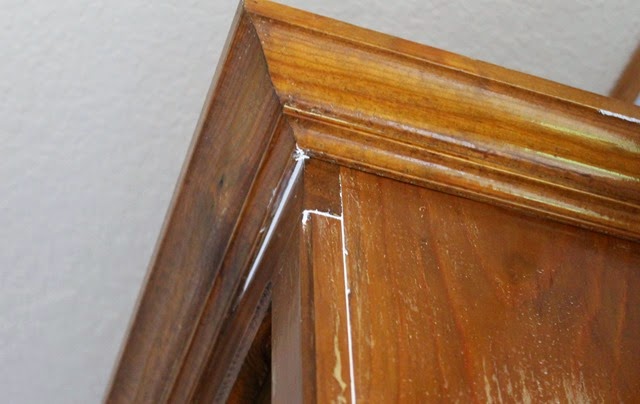 Friday was an early release day for Sweet Guy. Much to my joy he was happy to fill in all the nail holes on the bead board. I love free child labor.
Meanwhile Mr. Décor ripped up the linoleum in the bathroom….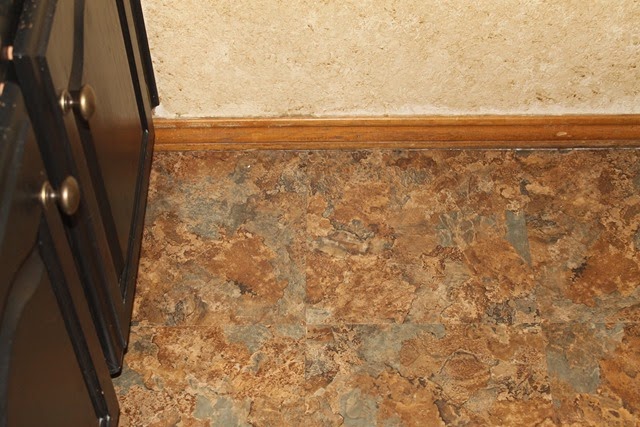 …and replaced it with tile. What an improvement!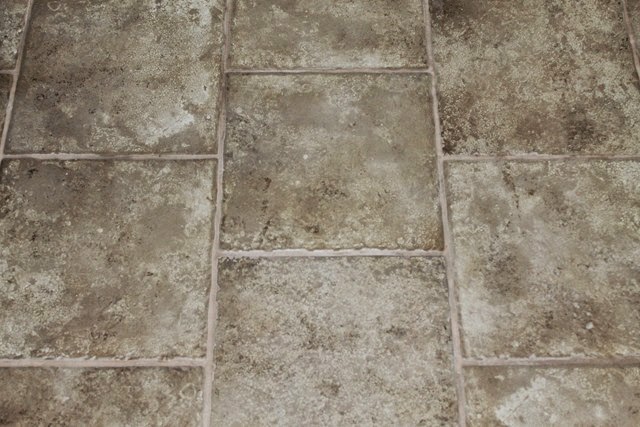 Knowing that dust is the enemy of paint everything was then wiped down. The top of the built ins were the worst. They came complete with the previous owners missing sock.
The bathroom walls received two coats of Gustavian Blue by Ralph Lauren. It looked fabulous but also somehow managed to put a unwanted focus on just how worn and yellowed the cultured marble sink area is.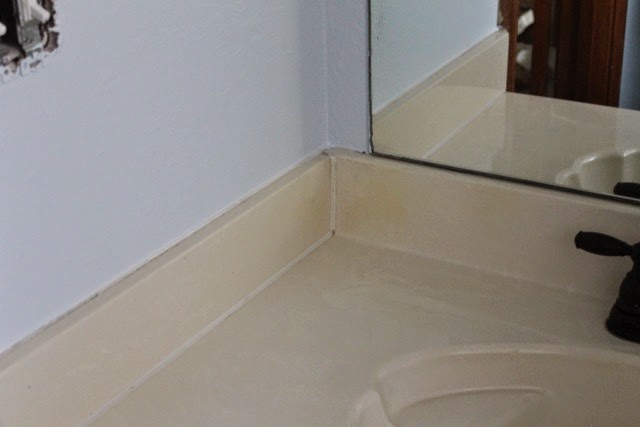 I was then ready to move on to painting the walls of the family room. I am not sure what exactly what was applied to the walls before, but it took two coats of primer followed by two coats of paint and I might need to do a third coat of paint on two of the walls. Sigh.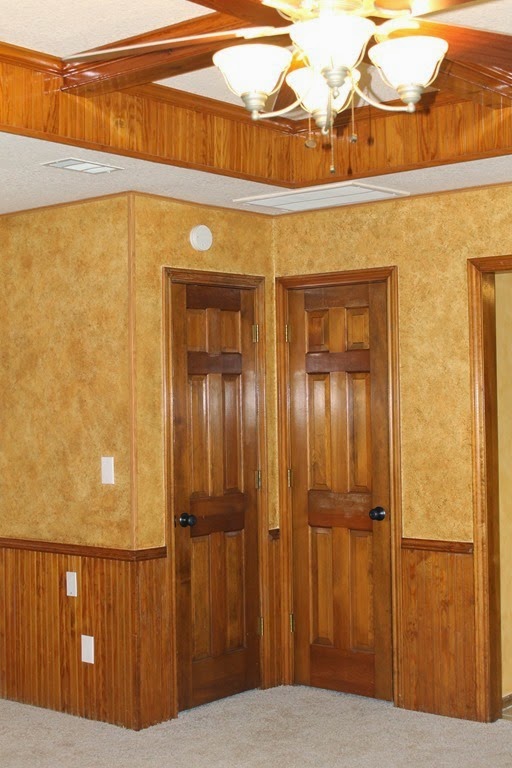 But it is looking SO much better!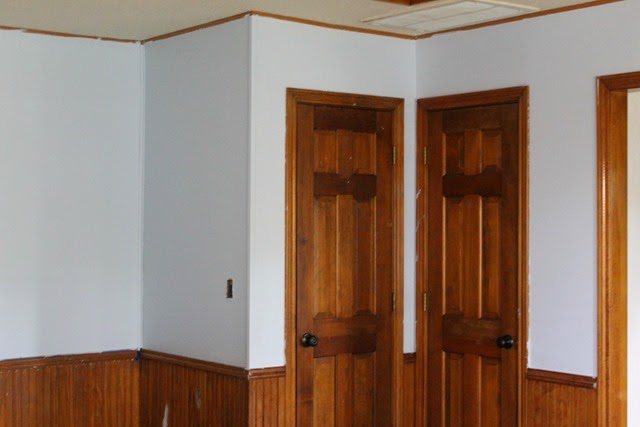 I know you're curious. Behind the right door is a closet where we will store board games and perhaps repurpose the wine rack. Hee hee. The left closet holds the hot water heater and prior to cleaning, we wondered if it also held Jimmy Hoffa. #SCARY (Remember, we just bought this house two weeks ago.)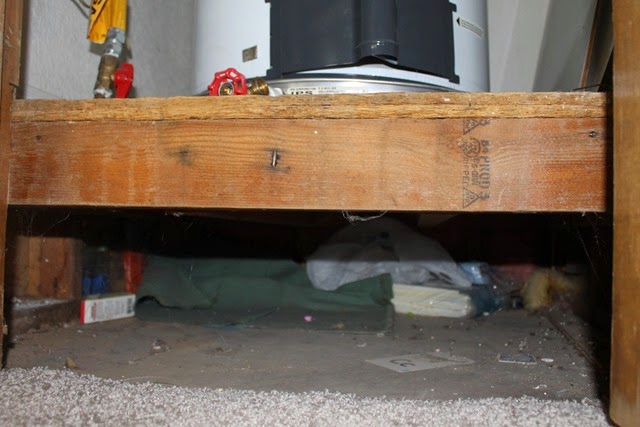 We need something pretty STAT! I took advantage of a good sale at Lowes and bought some Levelor bamboo blinds for the three windows.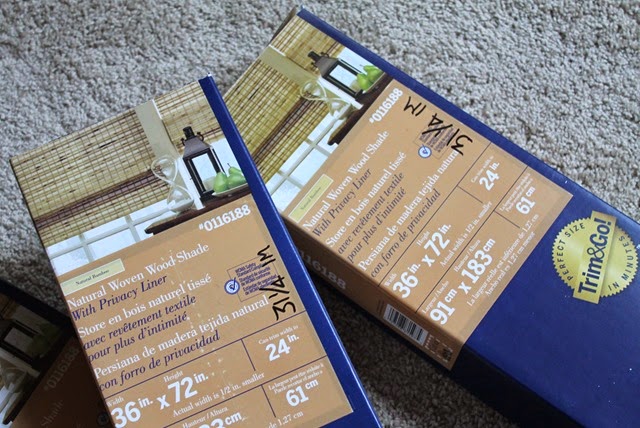 This next week I will be painting the coffered ceiling in the family room as well as the half bath. Both of the rooms REALLY need it. 
The bead board also needs deglossing, sanding and painting. I can't wait to get past this and focus on the pretty!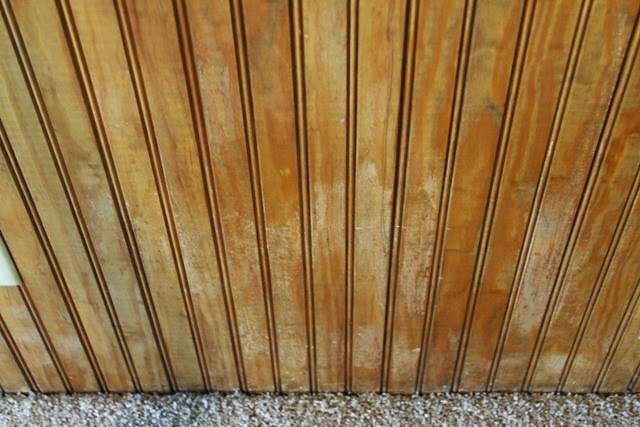 I also need to sand the wood vanity in the half bath to prepare it for painting.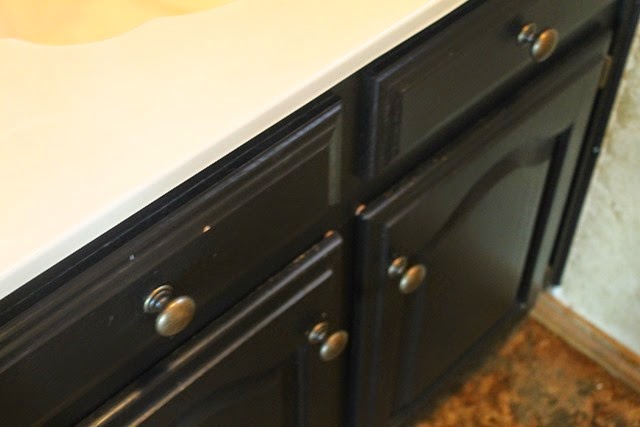 So, how about helping a girl out? Tell me which shade of navy you would like the vanity to be…. 1, 2, or 3 ?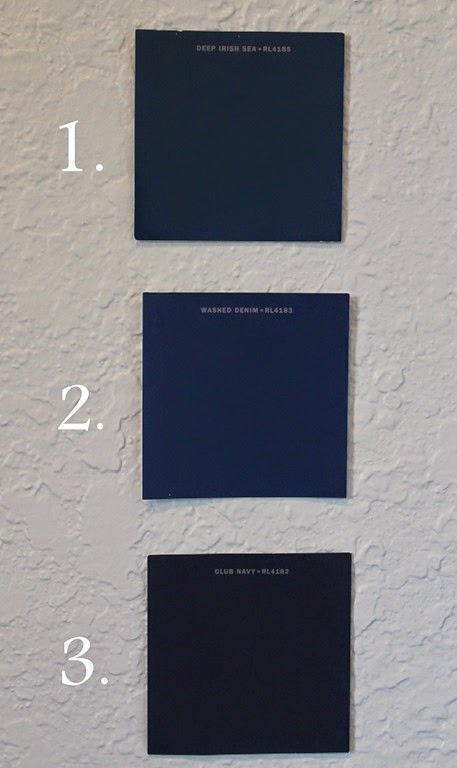 Thank you to everyone who has left such lovely comments. I hope to visit each and every one of very soon when life slows down a bit. If you can believe it I have also been working on other areas of the house and will share that progress on Monday.
Laura