In the upstairs of the Storybook Cottage I am planning on creating very happy and colorful rooms. This includes a small bathroom that has no natural light sources.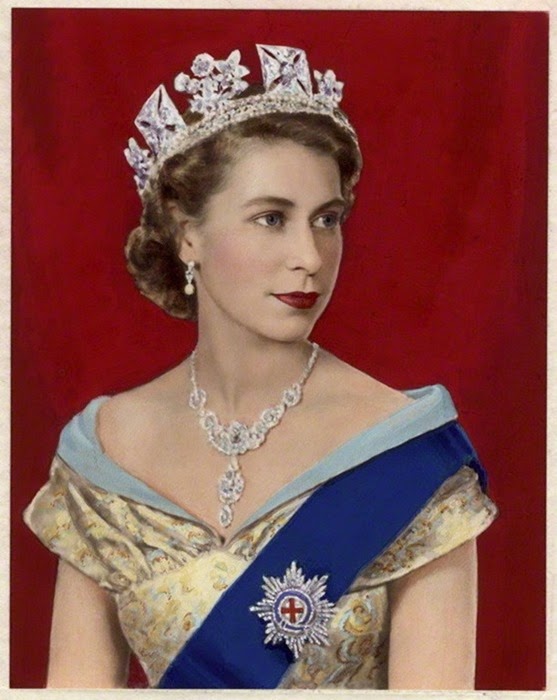 I would love to try my hand at hanging wallpaper. My first choice would be "Amrapali – Peony" by Designers Guild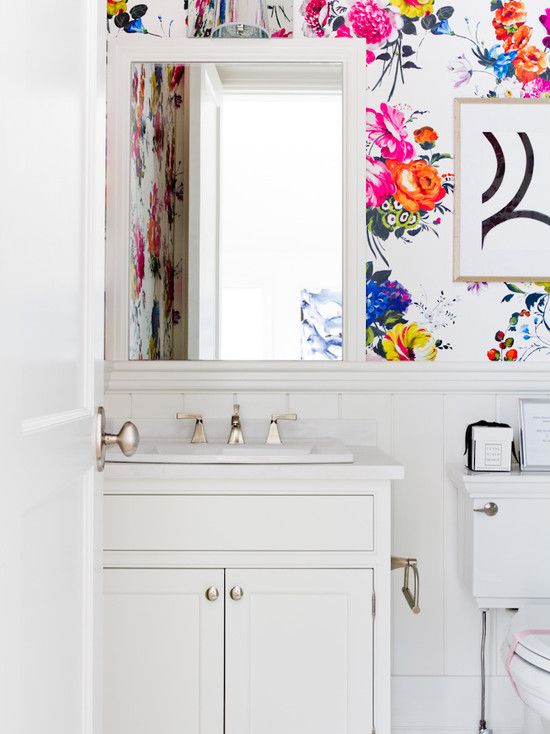 To balance out all the floral I would hang some eclectic portraiture.
Queen Elizabeth by Andy Warhol, 1985
I think some brass hardware would be perfect.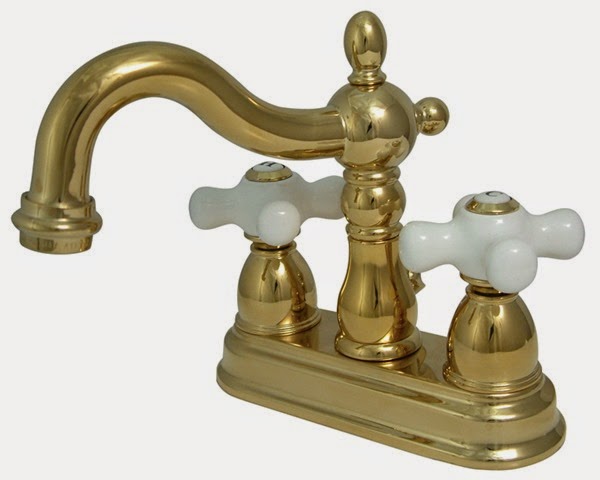 Kingston Brass Heritage Polished Brass Sink Faucet
Charming little details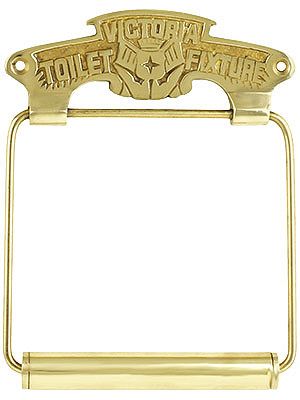 Here is what we started with: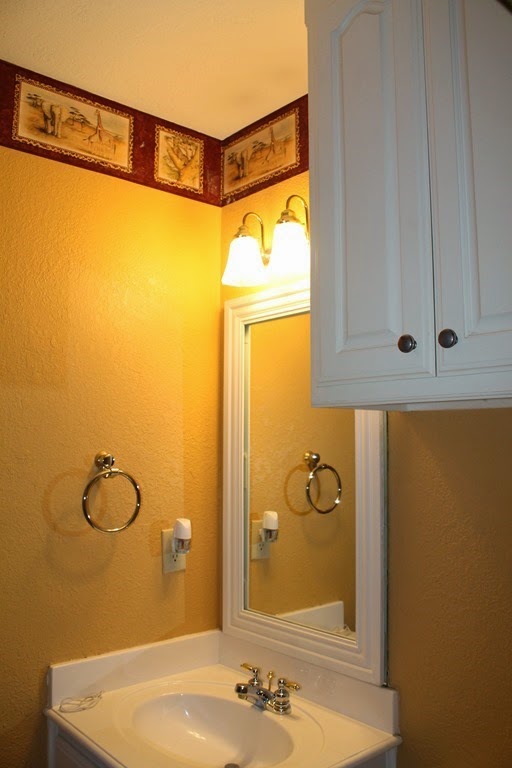 The cabinet over the toilet needs to come down. The scale overwhelms the room and I've already bonked my head on it twice. You can also see the sliding glass shower doors chock full of mildew.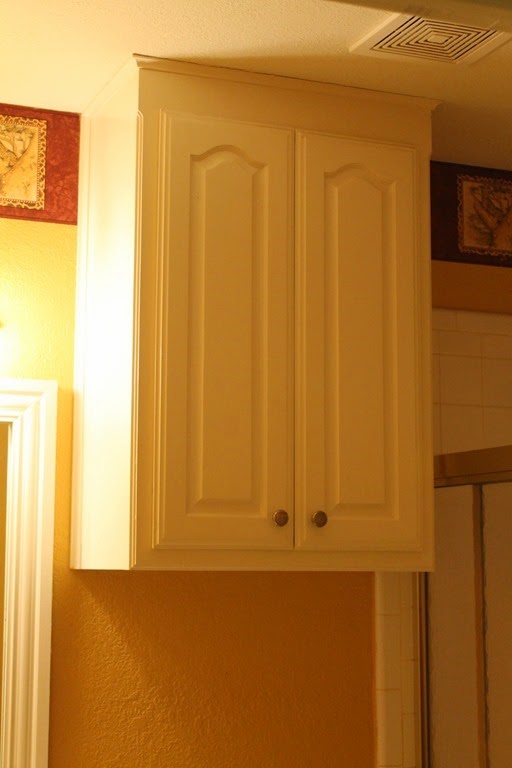 All of the brass and silver hardware is circa 1980's and has spots of rust.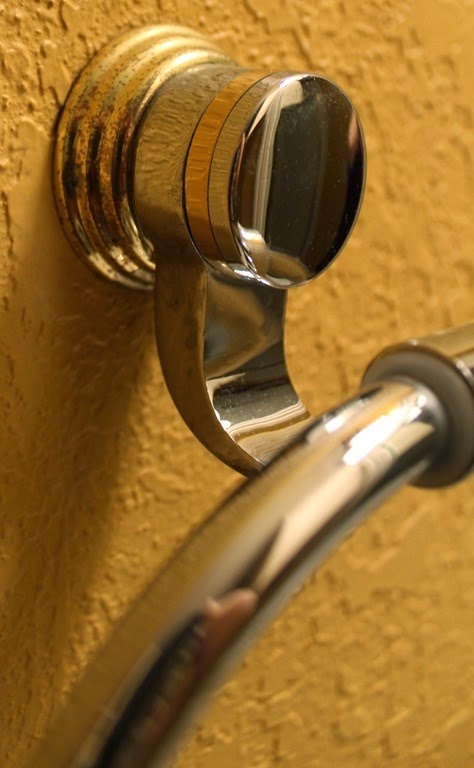 While the mirror was framed out, unfortunately it was a few sizes too small and attached with double stick tape.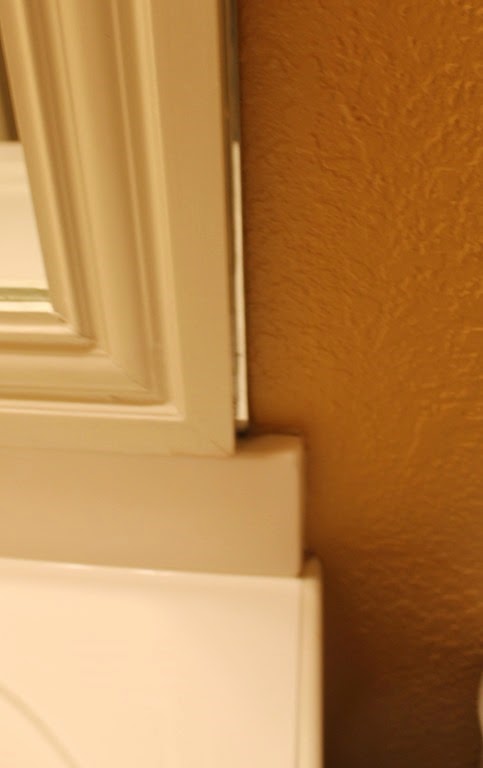 While I save my pennies for the big makeover I still wanted to do a few small "for the time being" updates that were simple and quick. First, the monkey wallpaper was removed. Next, we found a lovely lavender gray "oops" paint at Home Depot.
It's already looking so much better for less than $10.
Stay tuned,
Laura