If all is going well the Fashionista and I (plus Rudi and Franz the doxies) are driving through the great state of Texas by now. We hope to reach Fort Worth by sundown tonight.
When I began planning our travel route I remembered that I had never written about the gorgeous church we had visited while in Santa Fe two years ago. Today I was ready to share this miracle.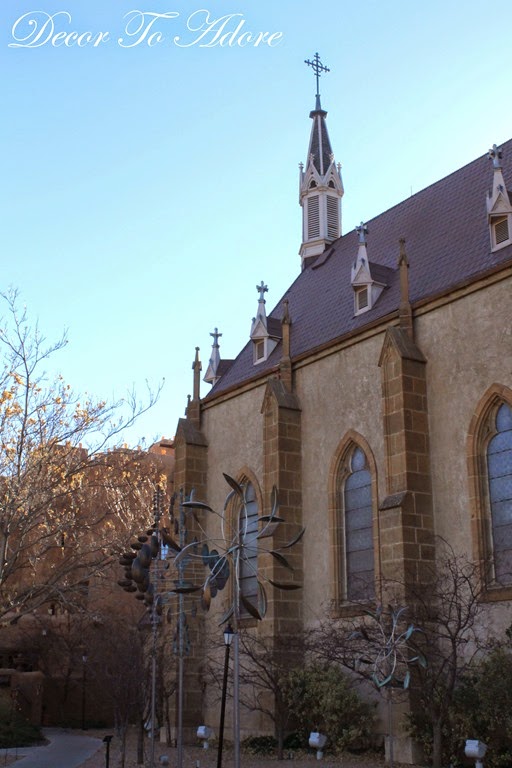 The Loretta Chapel is a former Roman Catholic church and now a museum and wedding chapel. In 1827 the archbishop of Santa Fe, Jean-Baptiste Lamy, commissioned the building of a convent chapel to be named Our Lady of Light Chapel. It would be in the care of the Sisters of Loretto, a group of nuns who are committed "to improving the conditions of those who suffer from injustice, oppression, and deprivation of dignity".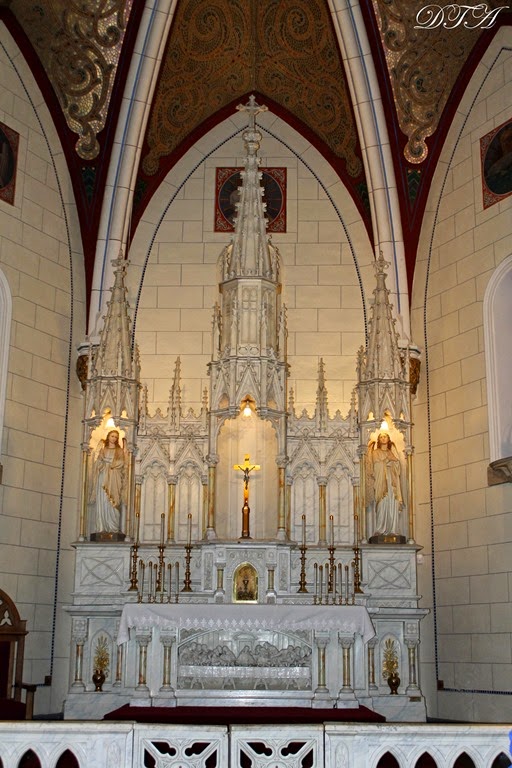 French architect Antoine Mouly designed the chapel in the Gothic Revival style which features gothic arches, spires, and buttresses. It is rumored to be on a smaller scale of the famed Sainte-Chapelle in Paris. The stained glass windows were imported from France.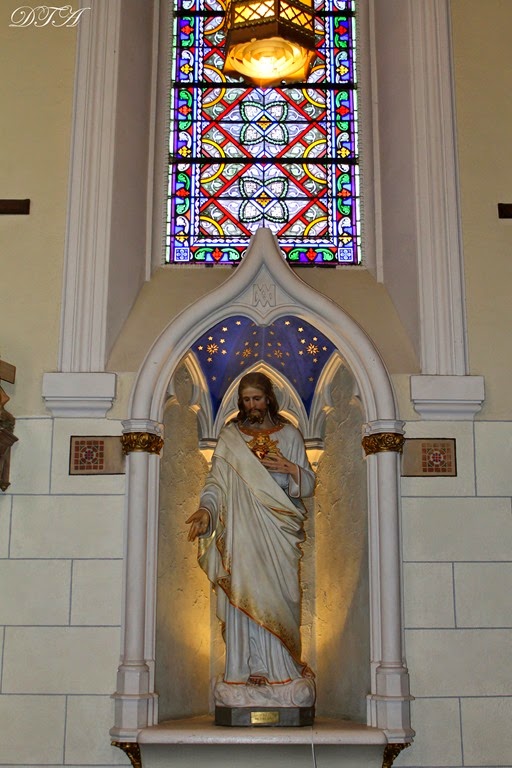 Mouly passed away suddenly during construction before the builders realized the chapel was lacking any type of stairway to the choir loft. Given the chapel's small size, a standard staircase would have been too large. For a time the sisters used a ladder but this was a difficult and dangerous solution given the long habits the nuns wore.  In addition, there was no money left to fund any additional construction.
So the sisters began to pray. This is a historical account of their story.
"Needing a way to get up to the choir loft the nuns prayed for St. Joseph's intercession for nine straight days. On the day after their novena ended a shabby-looking stranger appeared at their door. He told the nuns he would build them a staircase but that he needed total privacy and locked himself in the chapel for three months. He used a small number of primitive tools including a square, a saw and some warm water and constructed a spiral staircase entirely of non-native wood. The identity of the carpenter is not known for as soon as the staircase was finally finished he was gone. Many witnesses, upon seeing the staircase, feel it was constructed by St. Joseph himself, as a miraculous occurrence."

Can you imagine??? This amazing staircase was built with three tools: a carpenters square, a saw and warm water!
The staircase ascends twenty feet and makes two complete revolutions up to the choir loft. It was somehow constructed without the use of nails or an apparent center support and is not attached to the wall. Numerous specialists have inspected the staircase, even x rayed it and all concluded with the same verdict~it is a miracle.

The railing was added 10 years later, in 1887, for safety purposes.

To further add to the mystery the sisters reported that they never saw any lumber being delivered, even though the staircase is made of non native wood. The carpenter also disappeared before he could be paid by the Sisters.

I never wrote about this church because shortly after our visit our family met with a tragedy. At the time we could not imagine that sunshine would ever fill our lives again. We have rebuilt….slowly. Through it all we prayed.

This move to Texas feels like a beautiful fresh start for our family.

Although at times we may feel far from God, He truly is never far from us. 

So if you are struggling, I offer this story as a form of hope. There are always miracles.

Laura