I love horizontal stripes.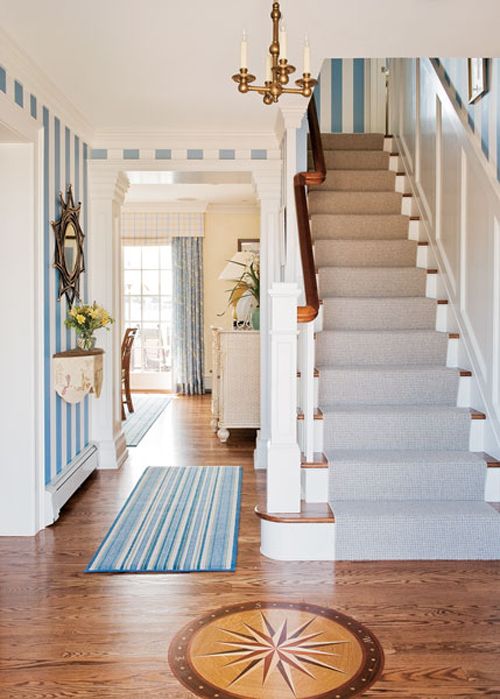 I like striped walls in offices.
I think they look great in reading nooks.
As well as in wee closets.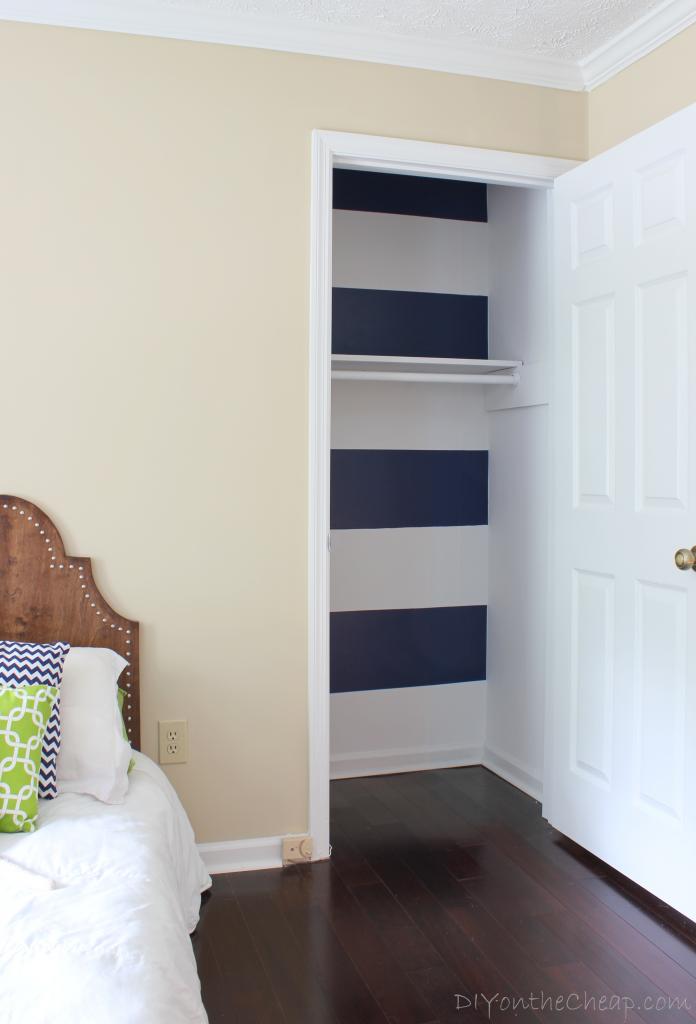 They are even better in bathrooms.
When done right, they can look fabulous on ceilings.
Right before we moved from Phoenix I found a bedspread for Sweet Guys room that he liked.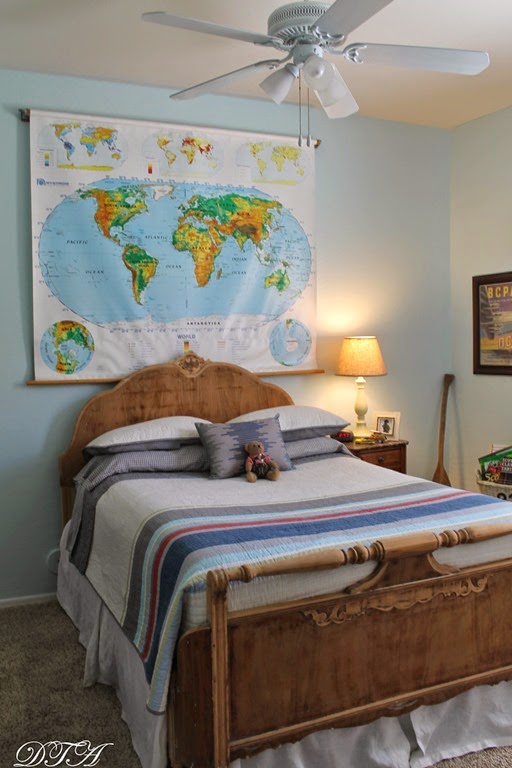 You may remember I had just used some Rit dye on some bedding we already had for a temporary solution.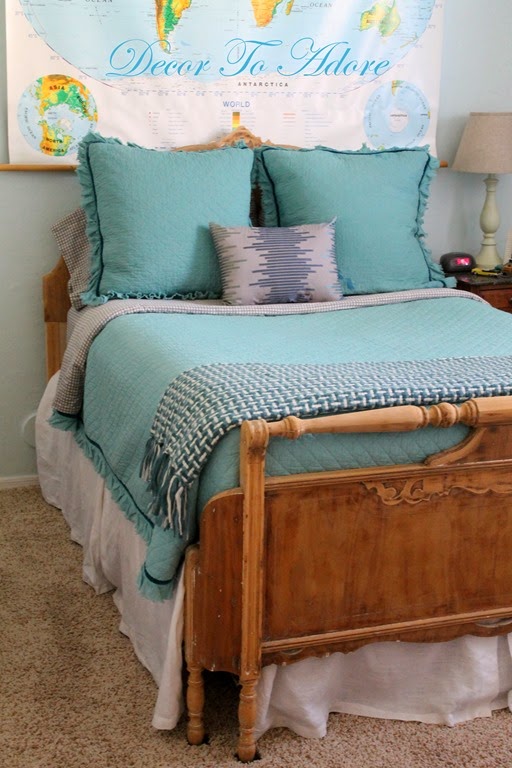 But he loves stripes and the price was right on this Max Studio set I found at HomeGoods. (The back reverses to solid gray.)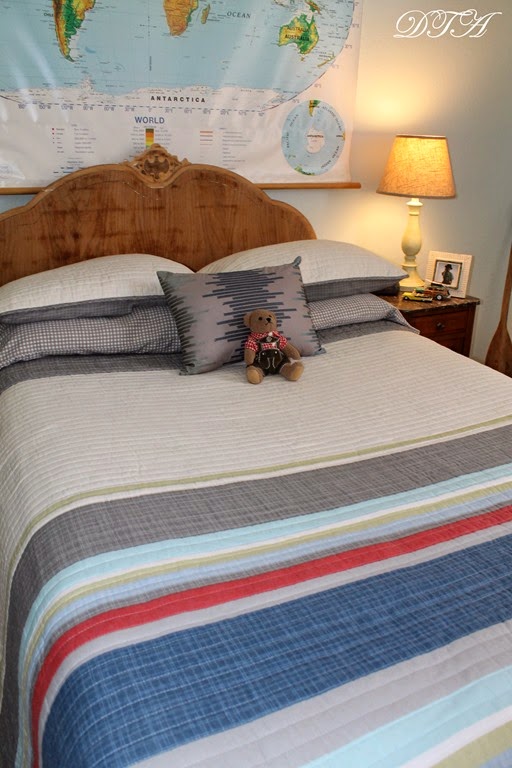 The stripe on the bedding made me wonder if it would be overkill to add a few stripes to his new bedroom walls.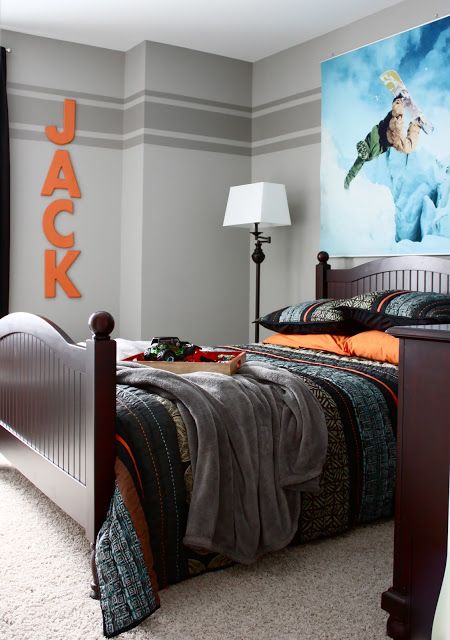 I would pull colors from the bedding itself.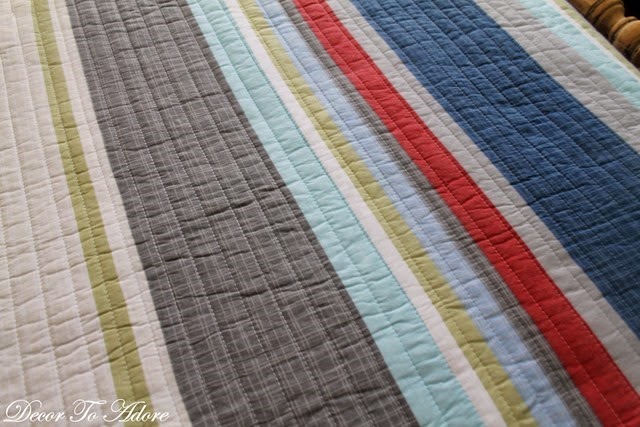 What say you?
Laura