Just a quick holiday post with a fast and fun tip for protecting drinks while picnicking today.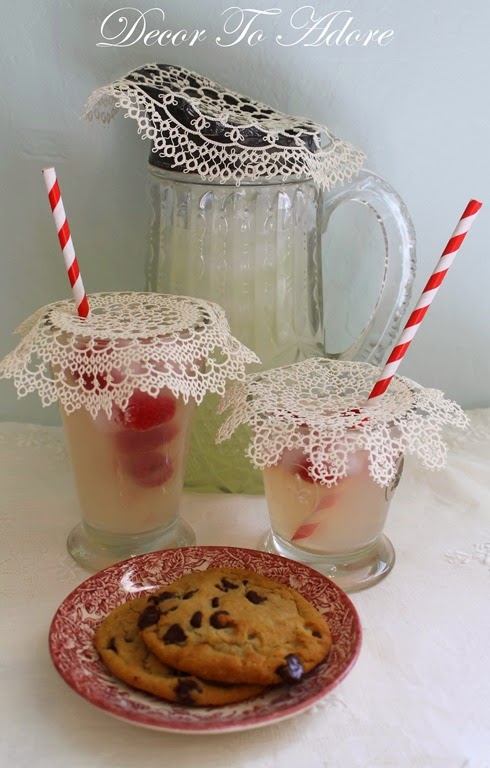 Dig through your stash of doilies~ be they vintage or new. Select smaller sizes to fit over the top of a glass.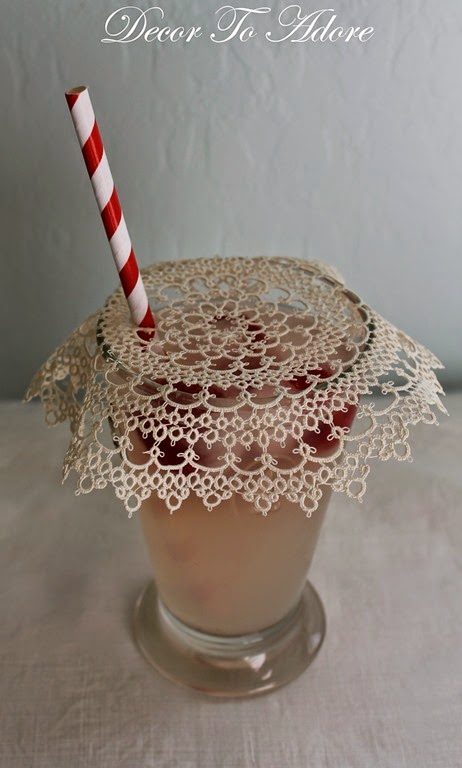 Tatted doilies are perfect as the stitching allows you to add a fun straw to your drink.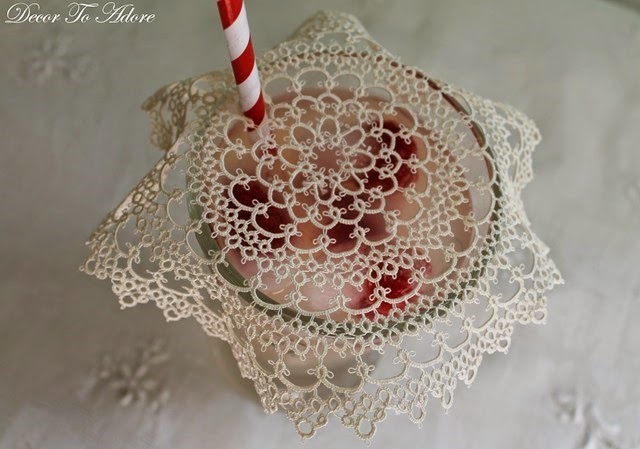 Voila! The perfect way to keep pests at bay!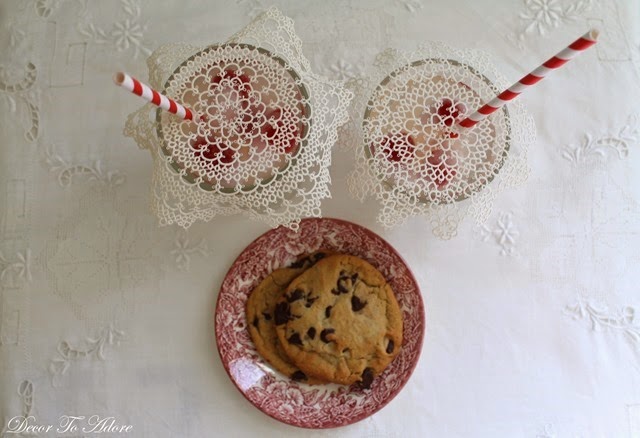 Enjoy your day!
I'll be back tomorrow with a fun series.
Laura