It has been SOME week. My good friend and former cul de sac neighbor Kristina packed up her home and 5 kids to move to Colorado. (Her husband works for the same company as Mr. Décor.) It was hard for many reasons…reasons such as I can still remember hearing the doorbell ring and finding the now 9 year old Miss E. on my doorstep as a toddler, wanting to come in…more than once. Or that the last two kids were born at home and I saw them very soon after they were born and have watched them grow ever since. In all of life's triumphs and trials Kristina's family has been there for the past 10 years. To now suddenly not have them all just a phone call away is….strange.
On Wednesday with the moving truck in the driveway I brought happy meals for the kids. Each one gave me a lovely squeeze as I came in the door. With each squeeze the lump in my throat grew bigger.
In life, as a military wife, I have had my fair share of goodbye's. Some were forever and I wondered if Alfred Lord Tennyson was right…
By nature I am rather quiet, reserved. It takes me awhile to let my guard down and allow people in to my heart. But once they are there, they are there for good. For all the tears shed this week I have to say the joy received has absolutely been worth the sadness I have felt in the past and am now experiencing.
I can't help wonder "Does God feel the same way about us?"
I say  "Yes." After all He never wants to say a final goodbye but rather "Welcome home."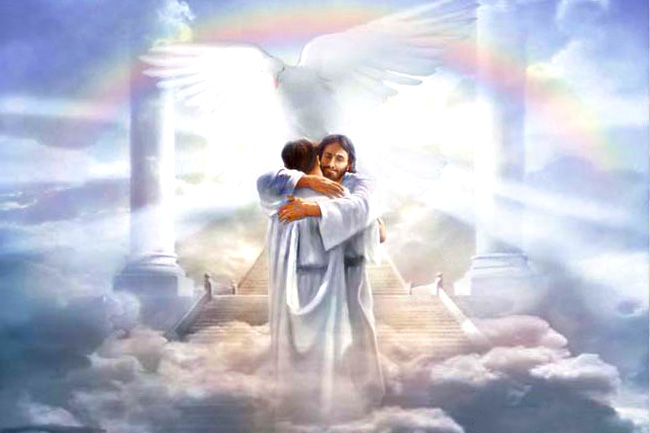 "In my Father's house are many rooms; if it were not so, I would have told you. I am going there to prepare a place for you.  And if I go and prepare a place for you, I will come back and take you to be with me that you also may be where I am.  You know the way to the place where I am going." ~ John 14:2-4
Laura