I hesitated to write this post. As a rule I am a pretty optimistic, the glass is definitely half full, kind of gal.
But the fact of the matter is that when you are in a foreign country there may be days when you travel to a place and think "Eh, it's ok." Or "Is this it?"Even "What do you mean it's closed FOREVER!"
I don't think I would be a good tour guide if I wasn't honest about this.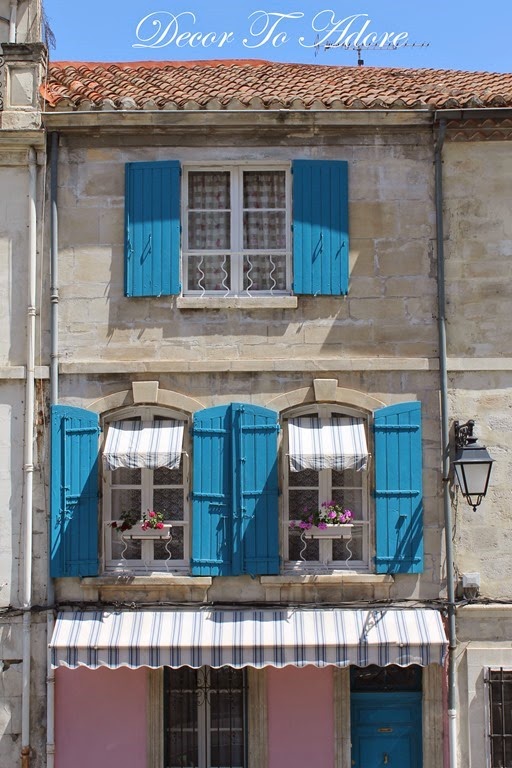 For me this day occurred when I went to Arles.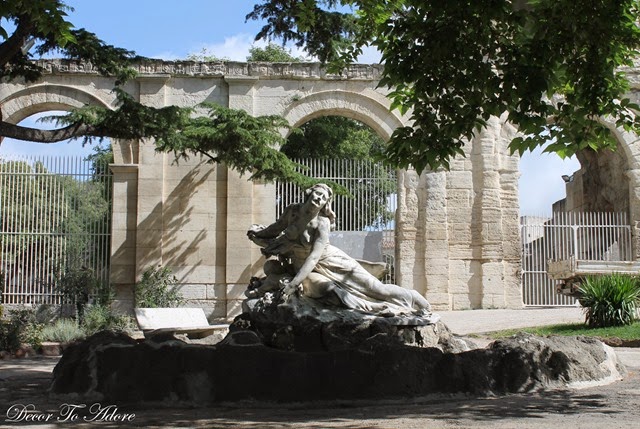 I actually was really excited to see Arles. It is a fairly large town that has been populated since Roman times and is famously portrayed in many of Van Gogh's paintings.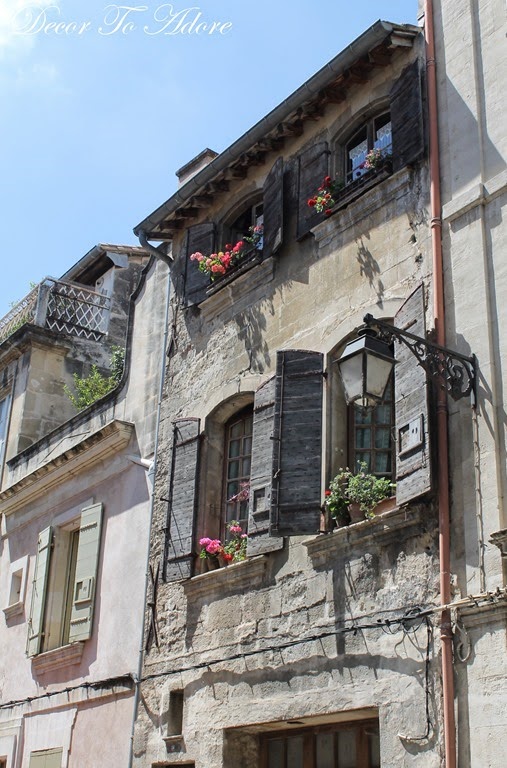 We began our day in the center of the city.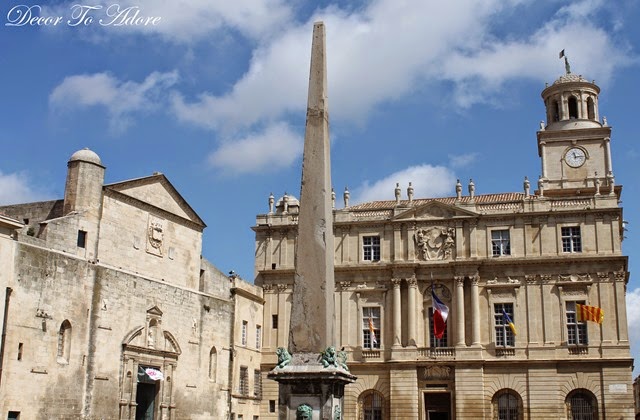 Here you will find the Church of St. Trophime. It is a Roman Catholic church built between the 12th and 15th centuries.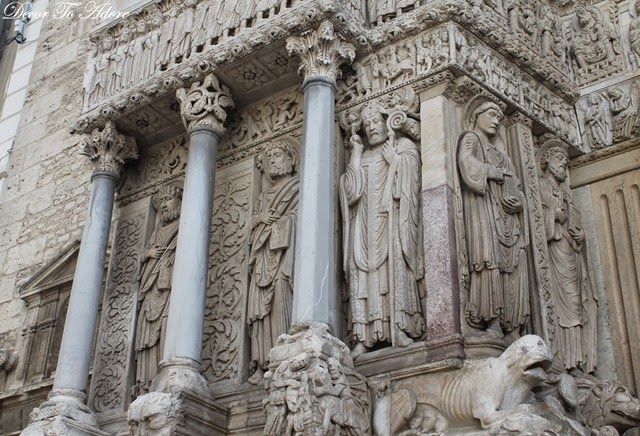 It is done in the Romanesque style and features detailed sculptures that tell the story of The Last Judgment over the portal.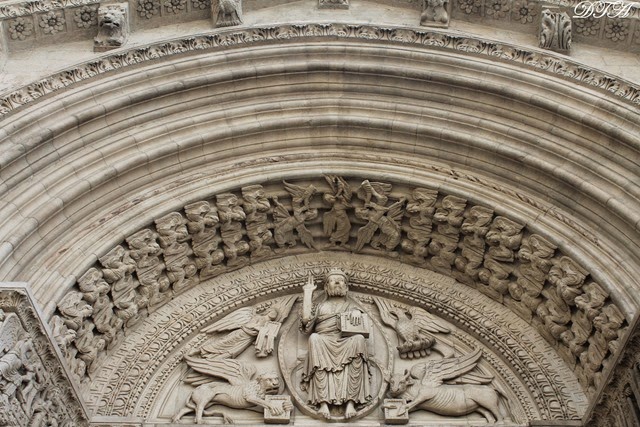 In the adjacent cloister the columns are considered some of the finest examples of Romanesque sculpture.
From there we traveled down some of the side streets…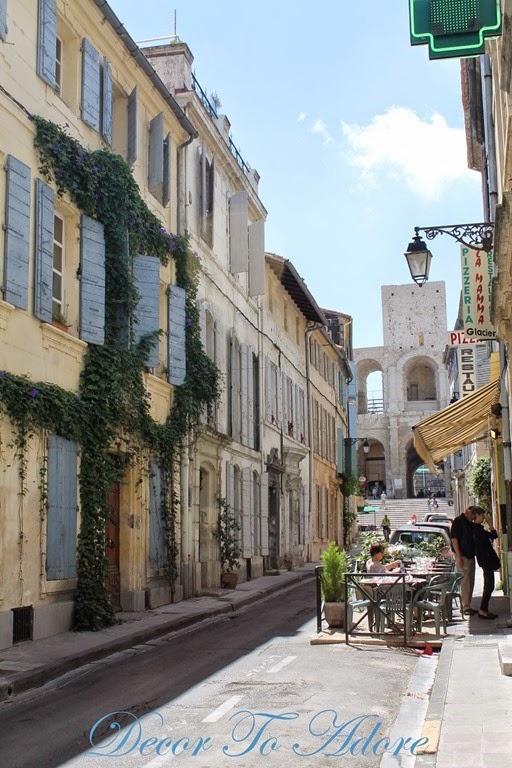 …met several nice residents….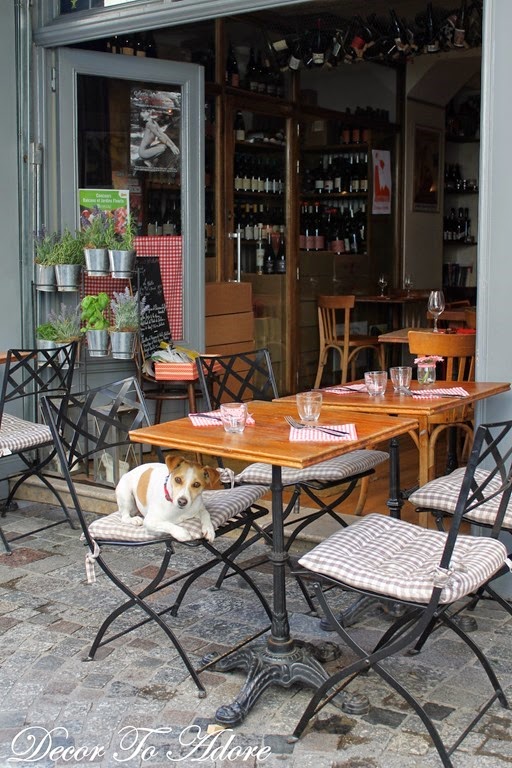 …and viewed many charming store fronts.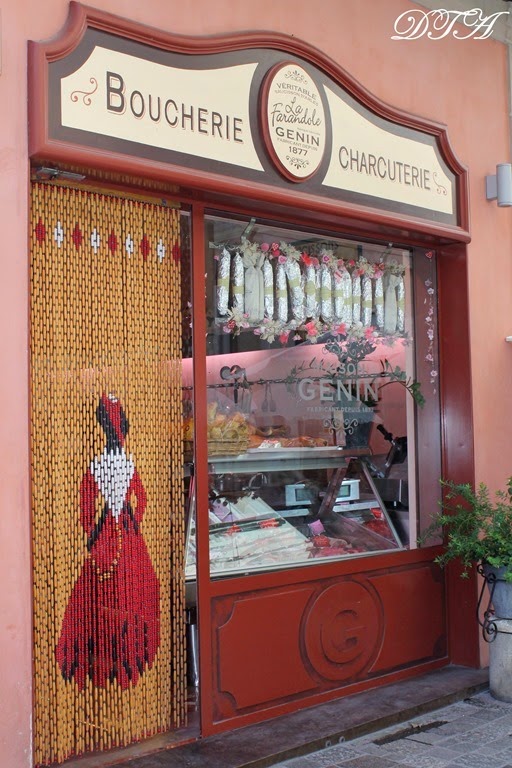 As always I am trained to look up.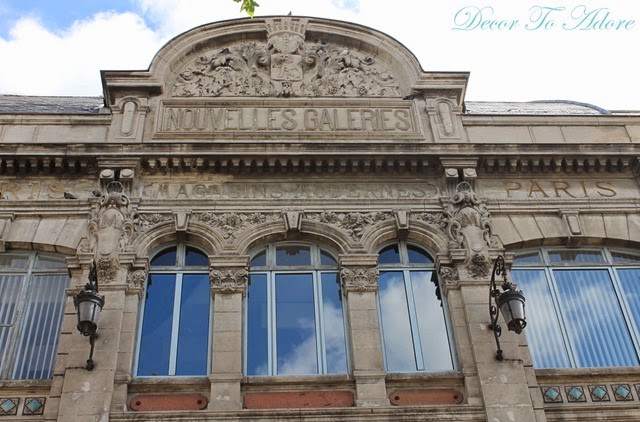 We were in search of the Arlaten Museum. It was begun by in 1896 by Frédéric Mistral, a Provençal regionalist writer who used his Nobel Prize winnings to open the museum. It contained costumes, furniture, tools, and objects that illustrated life in 19th century Provence. It was supposed to be closed for renovations in 2013 and reopen in 2014. We found it still closed and when trying to look at the website I found that it has been shut down. It has now been permanently closed. Poor Monsieur Mistral! I really would have loved to seen this:
From there we walked over to our second planned stop of the day…the Van Gogh Foundation (museum). I still have no idea why, but it too was closed even though the website said it was open. It was now 11am. Although we had planned to spend most of the day in Arles we now were wondering what to do. So we took a walk near the banks of the Rhône river.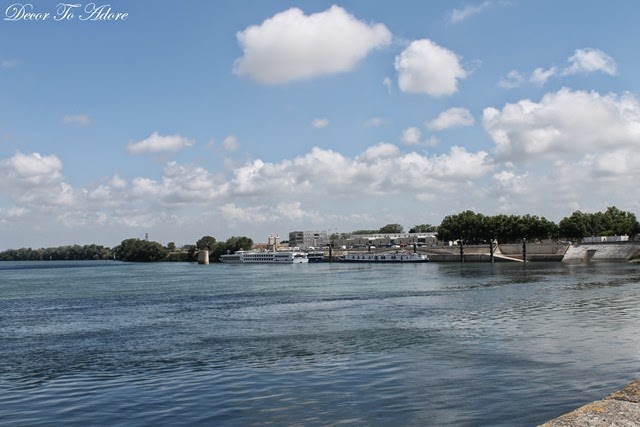 Then we meandered through some more streets stopping to admire some lovely morning glories.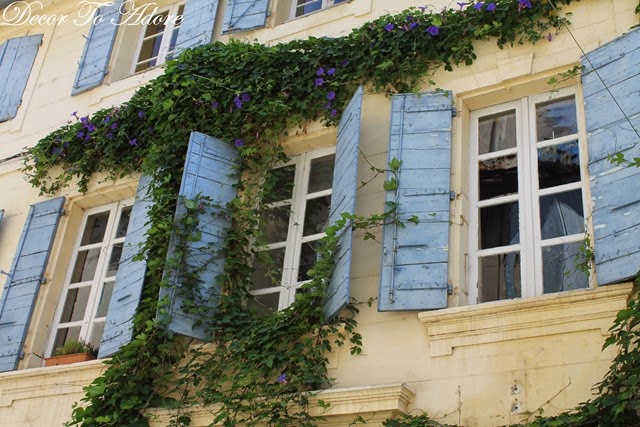 I had never seen a moped with two separate seats and I could see Mr. Décor and myself traveling about on such a ride.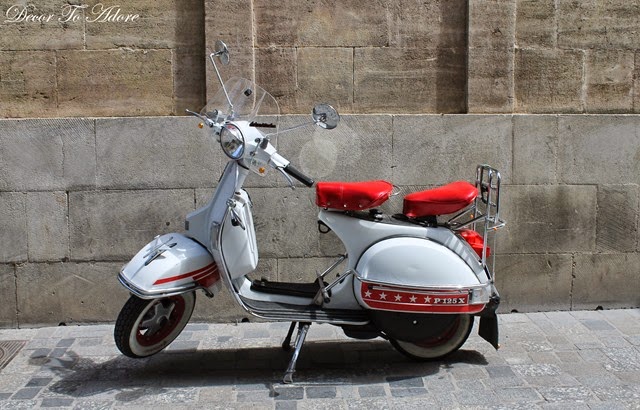 We found ourselves on the steps of the Roman Coliseum.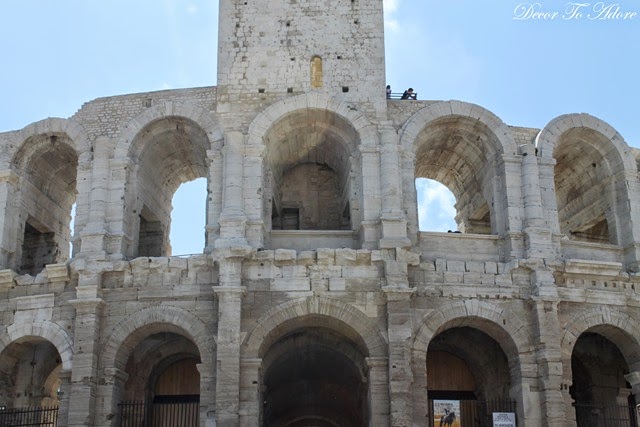 It is fairly well preserved. As my cousin had already been inside on a previous trip and as I have visited several coliseums (including the best of the best in Rome) we opted not to tour it.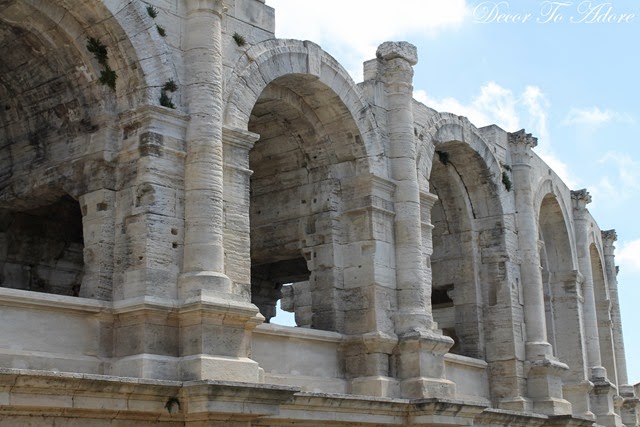 Turning around I spied The Yellow House Vincent Van Gogh lived in during his 15 month stay in Arles…
Did no one care enough to paint it?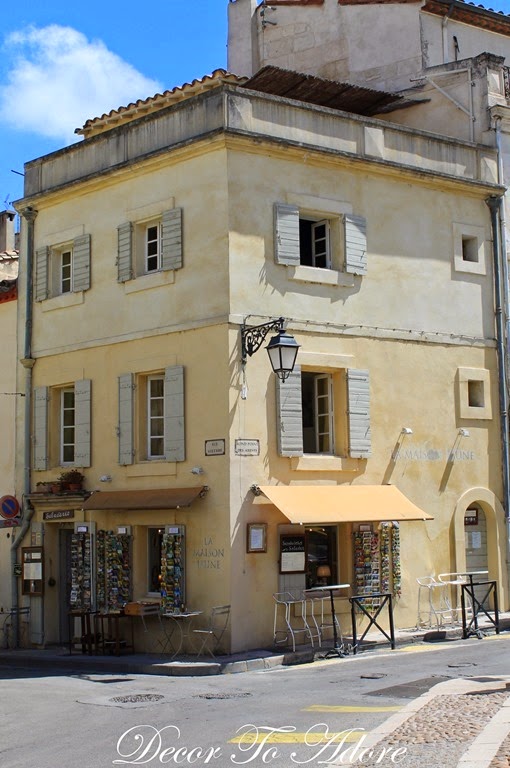 Now I have to tell you that when I was 12 I traveled to Pepin, Wisconsin to see the "Little House in the Big Woods". Upon getting out of the car I started to cry because there was not one single bit of woods to be seen for miles, just a scraggly tree here and there. Yes, I am a romantic that paints pictures in my mind and when the reality doesn't measure up I am disappointed. I am not even going to crush your dreams with how the Terrasse des Cafés an der Place du Forum now looks.
So, we left Arles shortly after noon. But I can happily say that one of the best meals I ever ate happened that night. Stay tuned.
Laura