There is a reason why moving is listed in the Top 5 of stressful situations.
Blah, blah, blah, I'm moving. Whine. Moan. Grumble.
I'm not even going to bore you about everything that is going wrong.
Because smack dab in the middle of a crappy day I got an email from a friend who has been battling cancer for several years.
She has been on chemo for several years.
She wrote to tell me that despite her courageous fight two more tumors have been found.
Just like that my petty house moving woes meant absolutely nothing.
In trying to emotionally give her something I could only think of the famous Winston Churchill quote: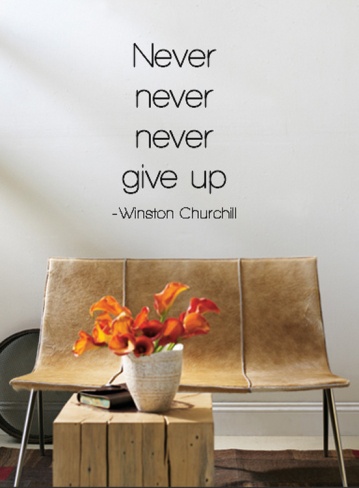 …and because during times such as these that it is often laughter that gets one through a storm I sent her this:



We all, at one time or another, will fight a battle or experience a situation that seems impossible. So, yep, Winston again. (I adore him and his can do-don't quit attitude!)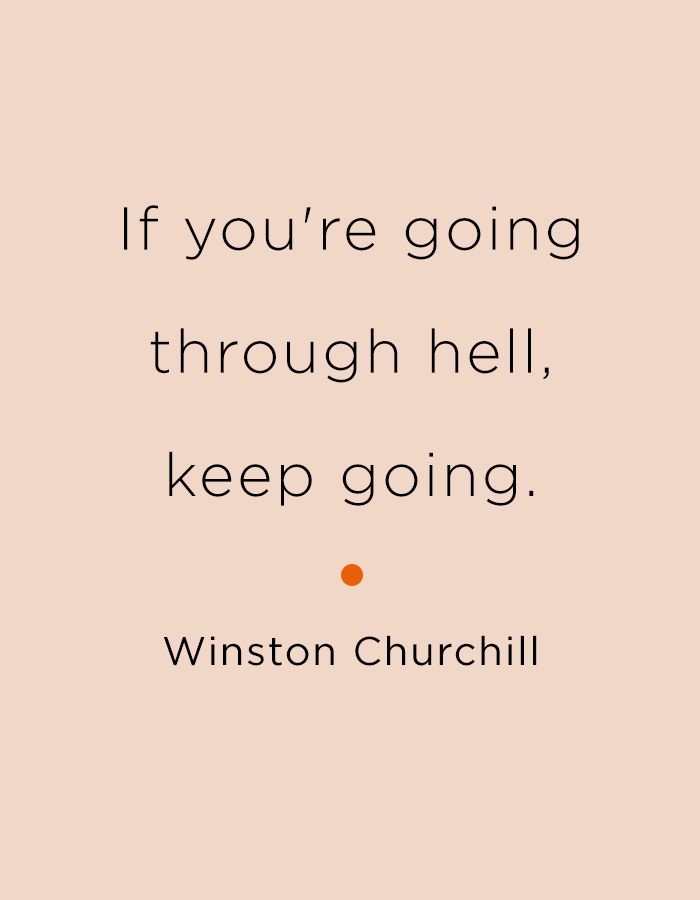 I can't begin to tell you how many times I have been knocked down. Not just to my knees, but FLAT OUT! I could only get back up on my knees and pray. Hard. Sometimes prayers were answered the way that I wanted them to be answered. Sometimes God had other plans and honestly there were times it made me mad! But then… a few days, a few weeks, months or even years passed by and I would have the "A HA" moment and I would be SO thankful He answered my prayers His way. And yes, there are a few areas that I am STILL waiting for an answer.
Sigh. I wish I had more patience. I'm not so good at the waiting part. But I do believe this.

So to everyone that is thinking about giving up…don't.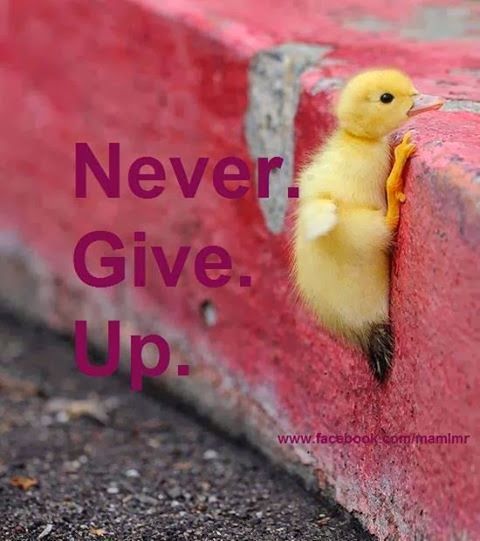 Hang in there and pray without ceasing. Beauty and goodness awaits. He has promised.
Laura
"Rejoice in hope, be patient in tribulation, be constant in prayer." ~ Romans 12:12
"Have I not commanded you? Be strong and courageous. Do not be frightened, and do not be dismayed, for the Lord your God is with you wherever you go." ~ Joshua 1:9


"Be strong, and let your heart take courage, all you who wait for the Lord!" ~Psalm 31:24