I saw a house last week that I keep thinking about.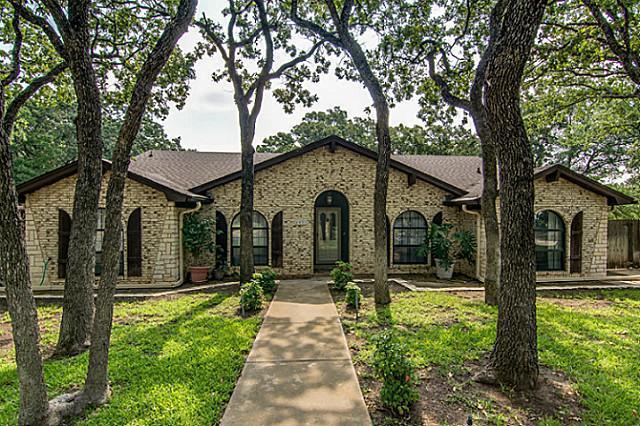 Now it might be due to my recent trip to France but I can't help think that with a little bit of paint and landscaping it could look more like this:
I love a good rounded shutter. Be it blue…
…or gray…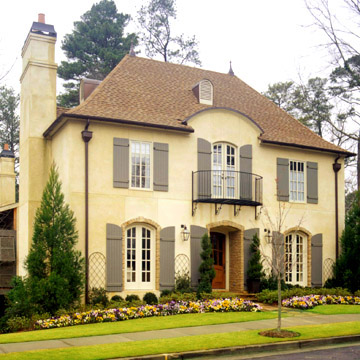 …or green.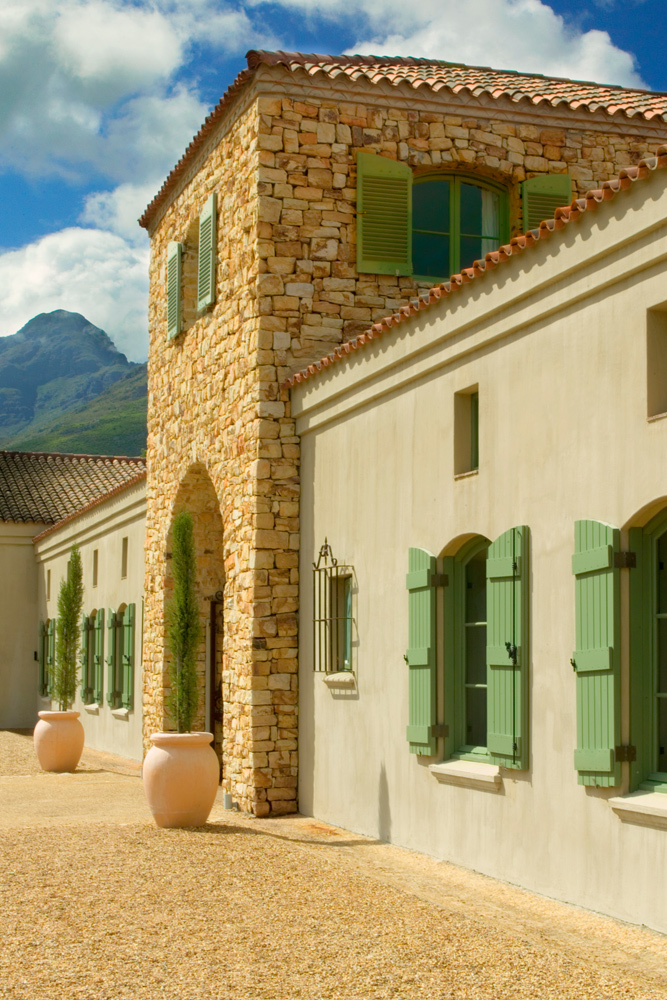 The heart of this home is currently a bit of Laura Ashley meets Hansel & Gretel.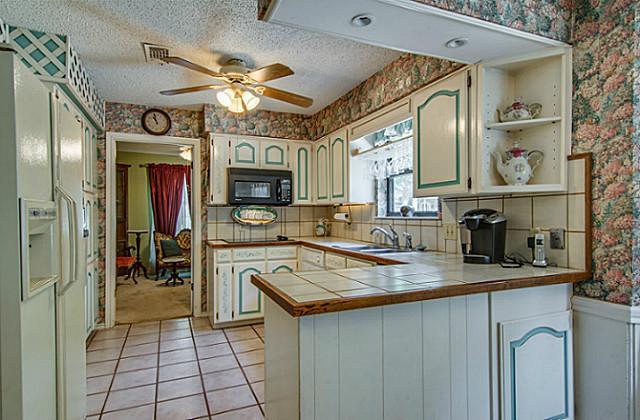 But take down the wallpaper, remove the soffit, add a bit of paint…
…and it could be an amazing transformation like this:
Before: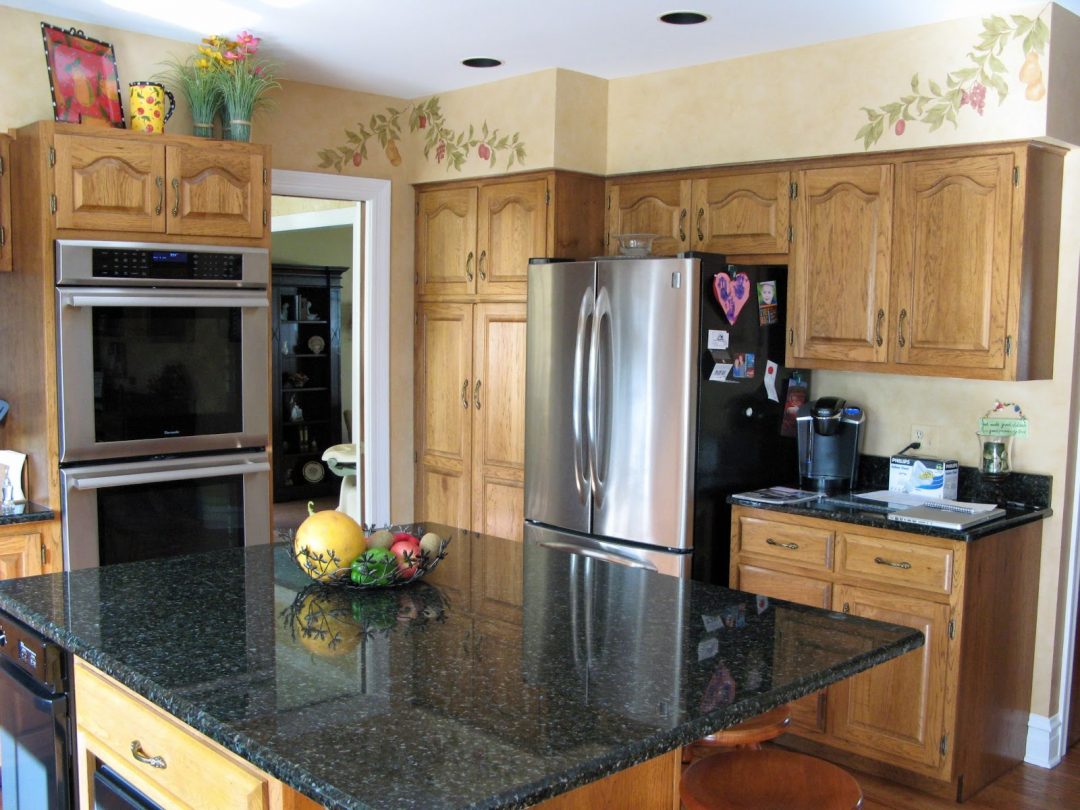 After: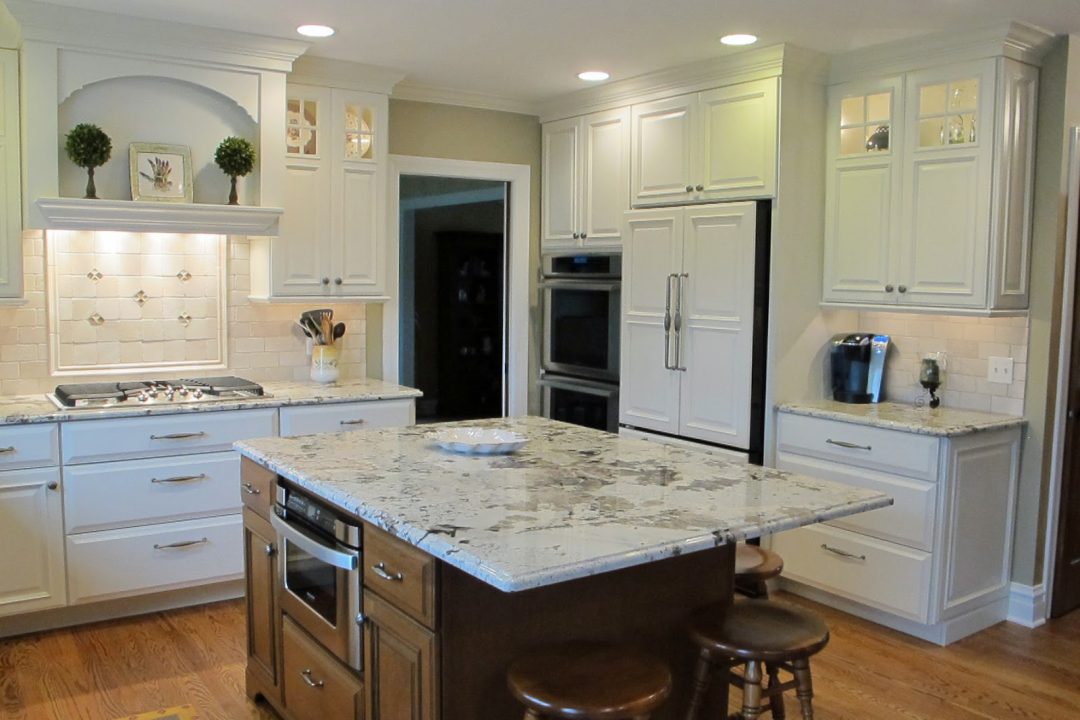 Yep, lots of wallpaper removal opportunities in this home.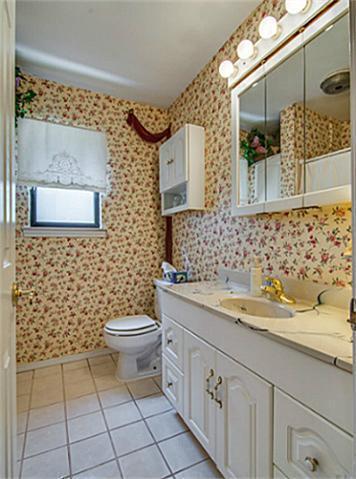 But the bedrooms are pretty good.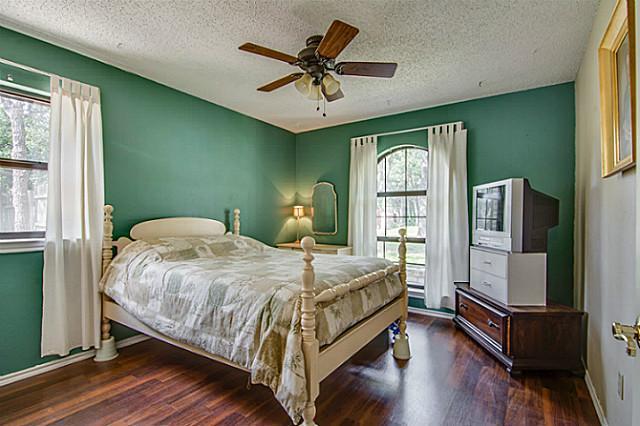 I think I would even update the leopard game room.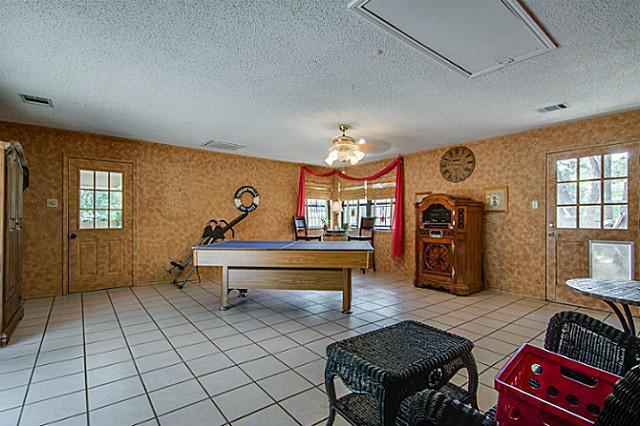 There's a pool in the backyard and if you look at the building on the far right…it is a two bedroom cottage guest house.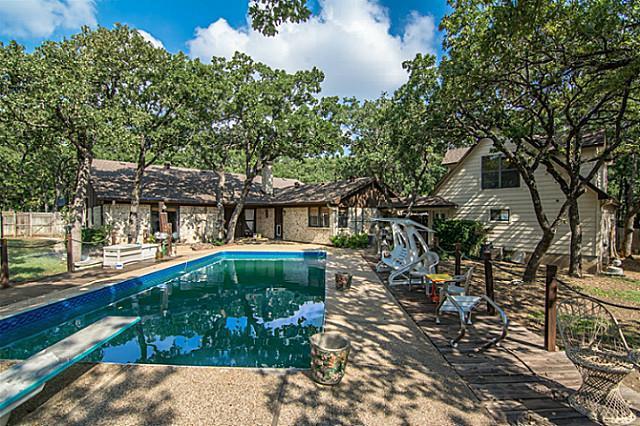 Mr. Décor vetoed the property reasoning that it is too much house. Snort! Too much house!!!! I don't even know what that means. 🙂 Did he not see the dachshund dog exit built right in to the right door in the leopard room?
I can guarantee that he didn't spy the diamond paned glass in the front door either. But I did. True that the three different types of flooring did make it difficult, but the bones are there.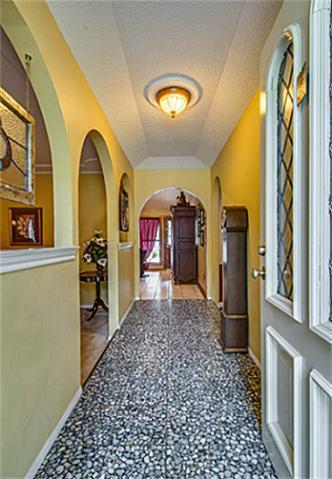 I'm off to buy that man some rose colored glasses.
Laura