Today as I write this post I am feeling so…contented. I had to smile as I wrote those words because life is certainly a bit topsy turvy at the moment given that I will be moving to a new state in just a few weeks, our current home has not been sold and our future home has yet to be found.
I think if I had to choose a cake to represent my day today it would be this one: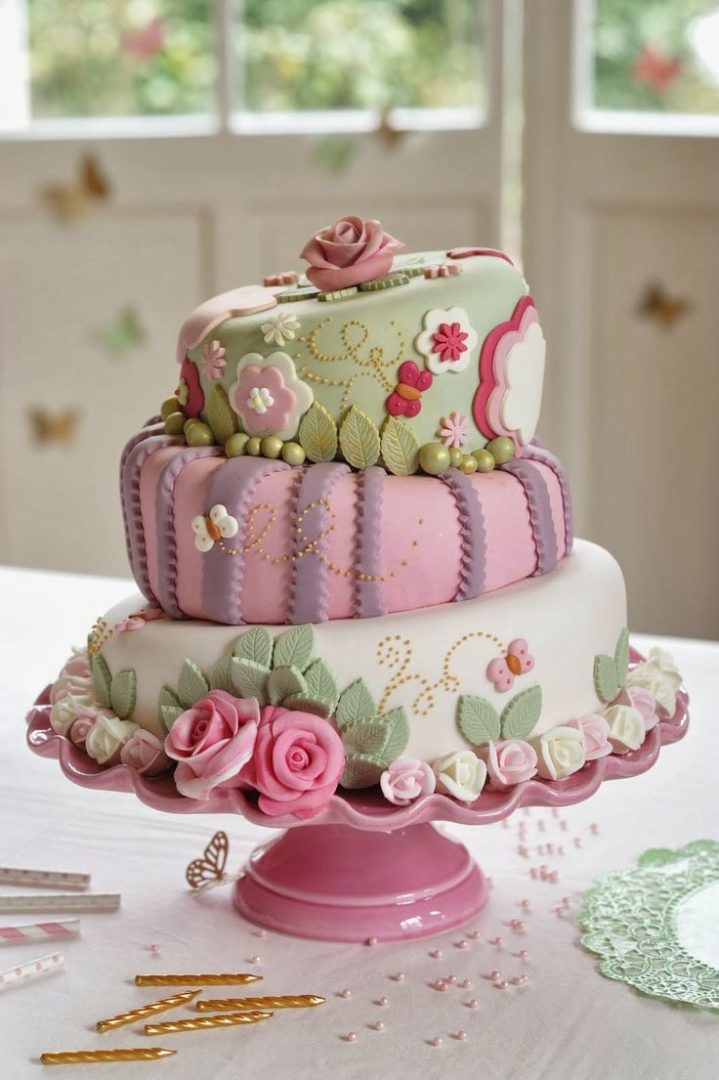 Life and how we choose to see it really can be just mind over matter. I am truly so thankful for my dear husband, two children and the two fur boys who are always ecstatic to see me. I have a bevy of good friends and family who I am blessed to know. Contentment indeed.
With any birthday you get one wish. I remember as I child this was almost an impossible task because there were so many material things that I wanted. I am thankful that I have outgrown this way of thinking and I strive to be happy with what I have, as opposed to what I don't.
Sure, I could use a new purse as mine is almost falling off my arm. This one captures my fancy: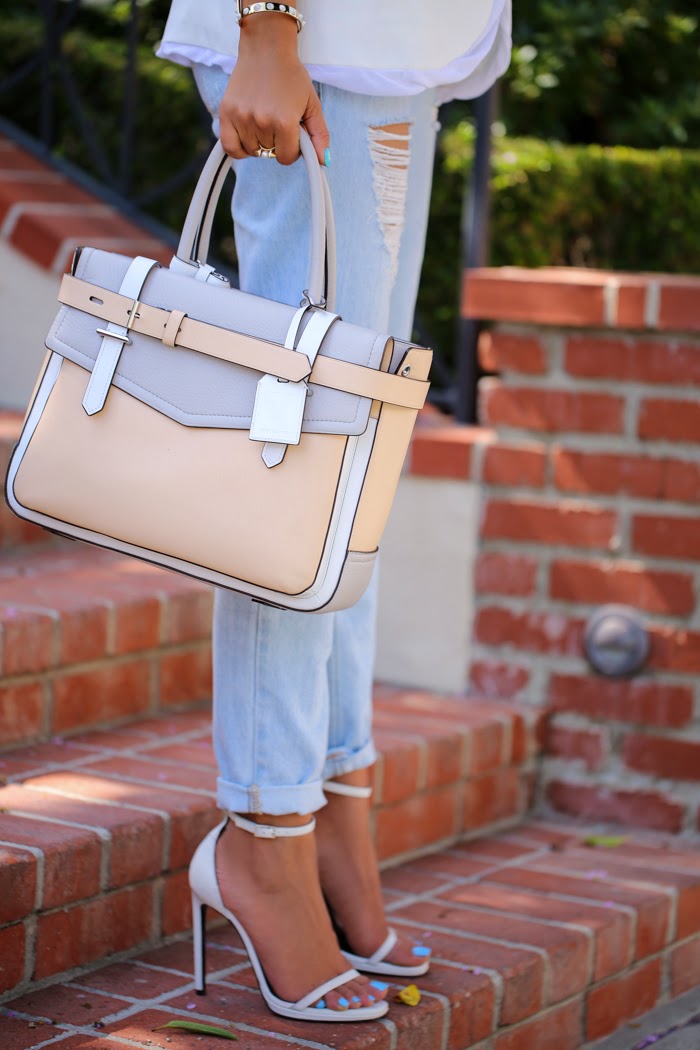 But other than health, happiness and world peace there truly is just one thing I want~ a happy home. Most of us know that cannot be bought. But if it could mine would probably look like this: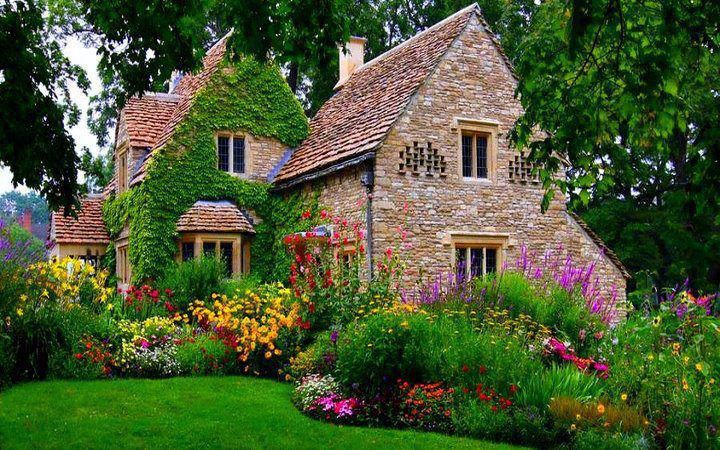 Or this: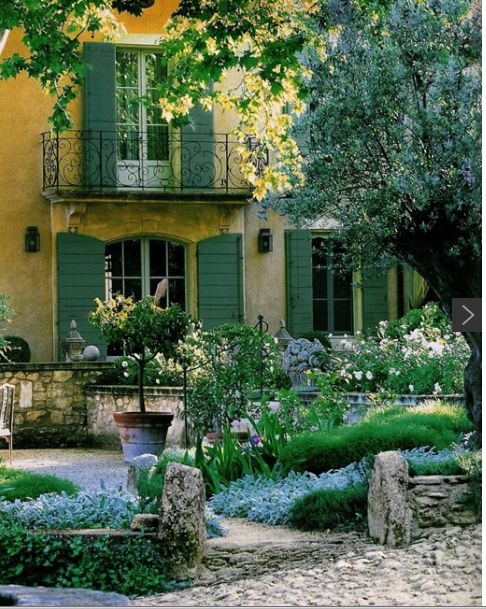 The sitting room would be warm and welcoming with collected meaningful treasures.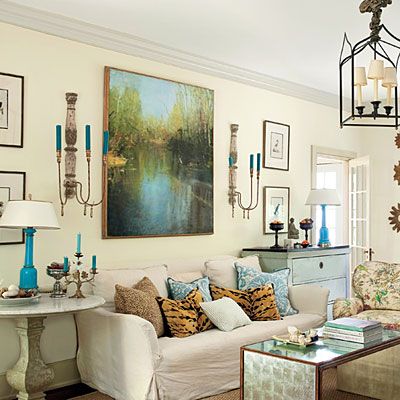 Maybe I'll create a gallery wall in my new office.
I have been wanting to add some color to my life. The laundry room might be just the place.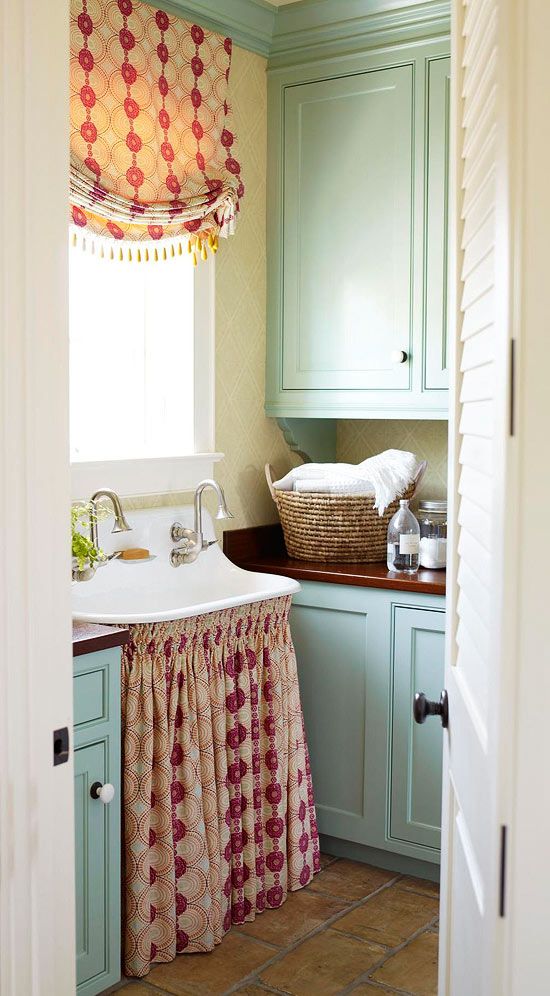 The kitchen should have a bit of this:
and perhaps a dash of that: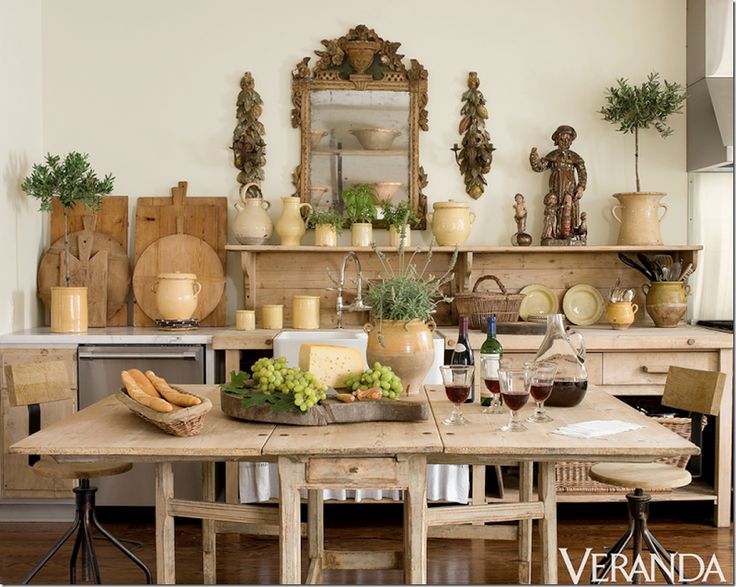 When the work is done I'd love a nice bathtub to soak in.
It's so nice to have hopes and dreams as I begin my 46th year.
Laura