As you read this I am on a plane headed back to Arizona. I've been in Texas the entire week on a house hunting trip. There is one home that is a definitely a front runner on our short list. In the kitchen the wall where the range is located is real brick.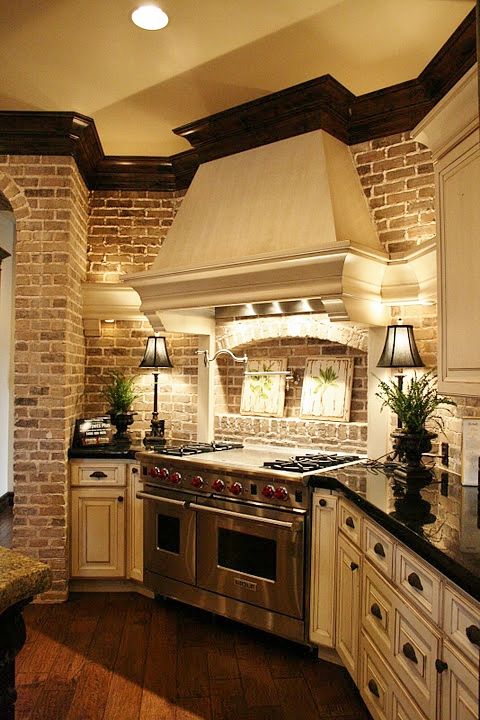 I've never worked with brick as a featured design element in a kitchen before. This is an image of the actual kitchen in the house we are seriously considering. (Please also notice the wood floors and awesome molding and baseboards. 🙂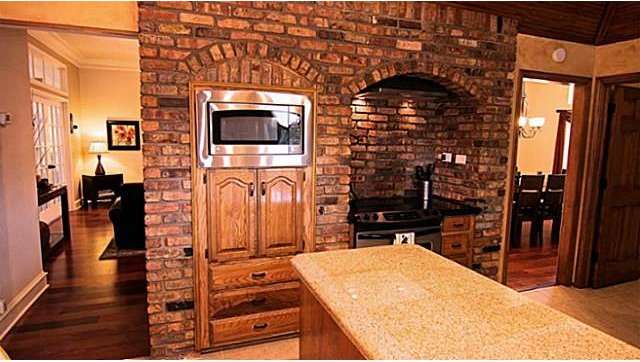 Right now it feels a bit cave like.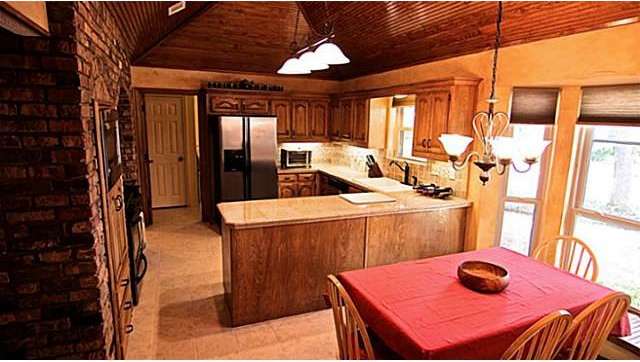 When I told Mr. Décor that I would paint the wood bead board ceiling he, like most men, had a seizure. But then I showed him a few images on Pinterest and he agreed.
But he did say that he wanted the brick to remain unpainted. I'm all about compromise. So thank goodness for Pinterest. 
I do think it is possible for the space to be cozy yet not cave like.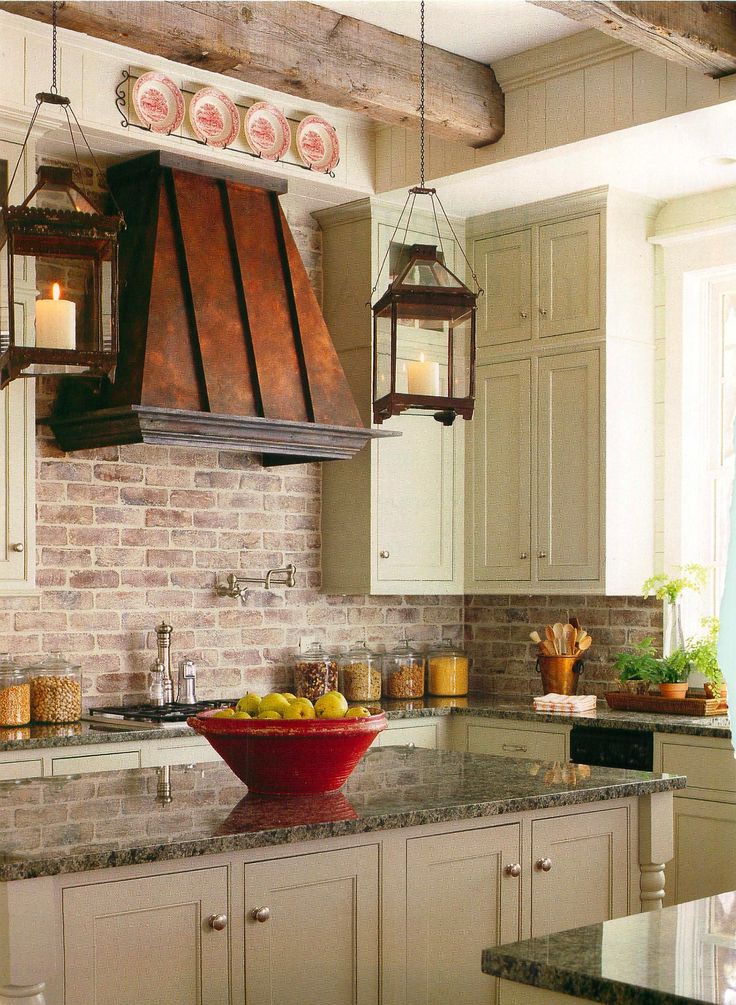 I'll keep you posted and share the other homes we are considering very soon.
Do you like brick in the kitchen?
Laura