On Friday I stopped by Banana Republic and hit the jewelry jackpot.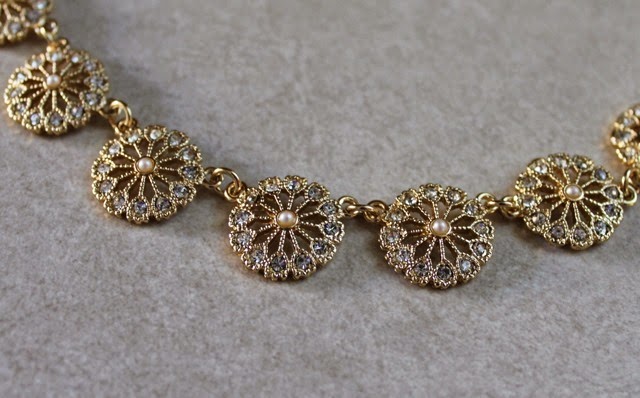 These earrings caught my eye immediately. They were marked down to $7.99 with an additional 40% off making them just $4.79.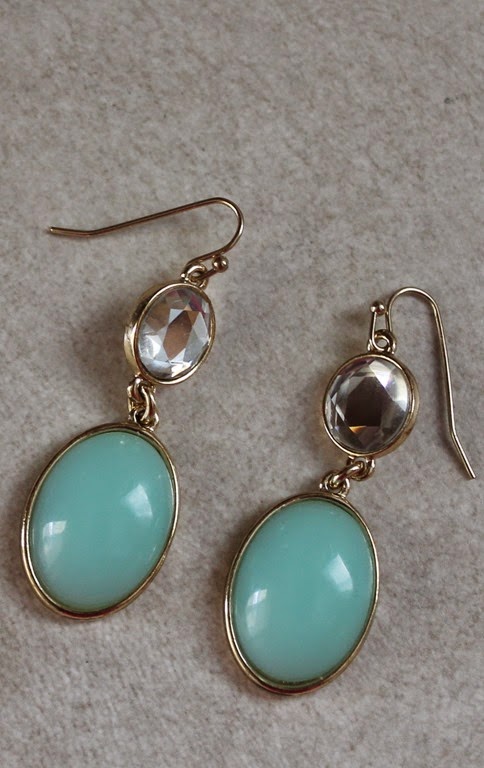 As I happen to have a narrow, oval shaped face I generally try to stay away from long and dangly earrings as they tend to just emphasizes my face shape. But as I looked at the earrings I saw that they could be separated and easily become two  pairs of earrings. So I then stopped by Joann's and purchased some gold lever backs. With a coupon they cost just $1.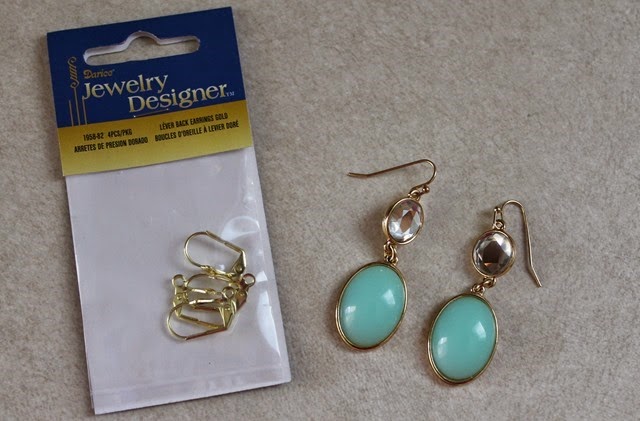 Using my jewelry pliers I gently pulled the earrings apart and added the new lever backs to the aqua stones. The clear stones required just a quick snip off of the round ring.
Voila! I now have two new pairs of earrings for under $3 each. I have already worn each pair once and will no doubt wear them often.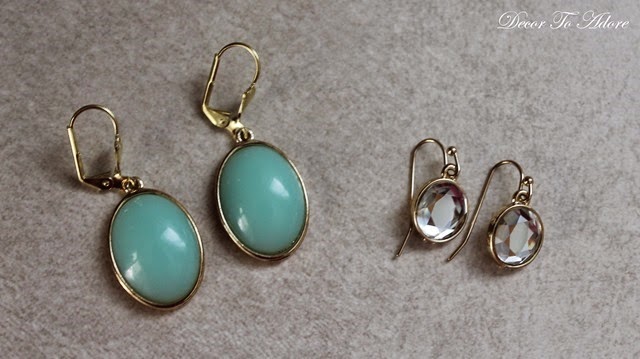 The necklace is the "Pinwheel" style. I have been coveting this gem for awhile now but it was out of my price point. It has 12k gold plating and is really well made. It too was a steal at $7.99 with an additional 40% off.
Diamonds are a girls best friend…even if they're faux. 🙂
What end of summer deals have you scored?
Laura