After a long day walking around the village of Baux-de-Provence followed by a hike in the hills of Elig my feet were threatening to fall off. I was revived enough to make it down the hill after seeing a happy scene of locals also out enjoying the day. (I must admit I was envious of the darling baby's mode of transport. 🙂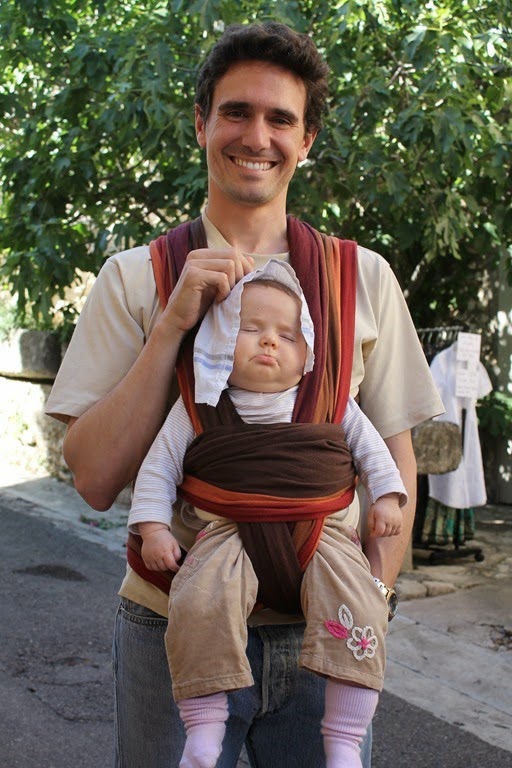 My cousin and I had parked our car in a church parking lot. As we approached the vehicle I thought I heard angels singing. Walking towards the entry of the church I saw a small choir of women rehearsing.  Not wanting to intrude I was happy just to listen outside the door. You just can't beat the acoustics of an old French church.
[youtube https://www.youtube.com/watch?v=pS6J37_tZTM?rel=0]
It was a good reminder that we never know who might be watching us and our actions.
Laura
Praise the Lord! For it is good to sing praises to our God; for it is pleasant, and a song of praise is fitting.~ Psalm 147:1
The Lord is my strength and my song, and he has become my salvation; this is my God, and I will praise him, my father's God, and I will exalt him. ~ Exodus 15:2