The very first thing we did in Provence was to attend a local market held on Wednesday mornings in nearby Saint-Rémy.
Having been to markets in Paris, as well as experienced the regional delights in Alsace, Brittany, Burgundy and Lorraine it was such fun to see what a Provençal market offered. Olives and olive oil were displayed in abundance.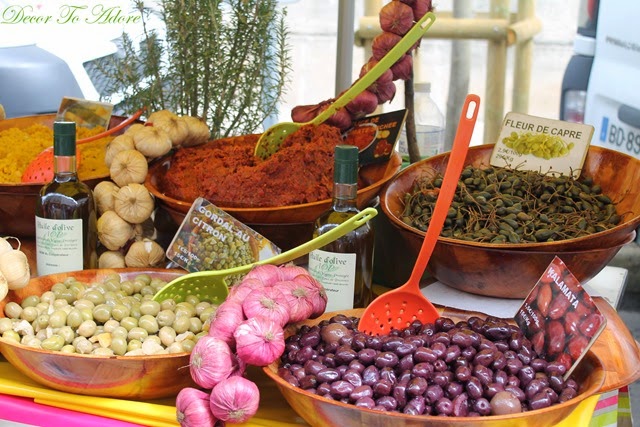 Nougat is a local sweet treat.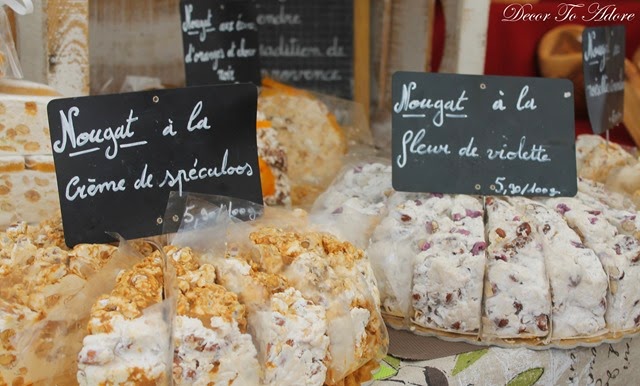 There are numerous types of dried fruit. The pineapple (ananas) was delicious!
When I spied this thick slab of bacon I couldn't help but think of Mr. Décor who adores it. The butcher was happy to cut the bacon to any desired thickness.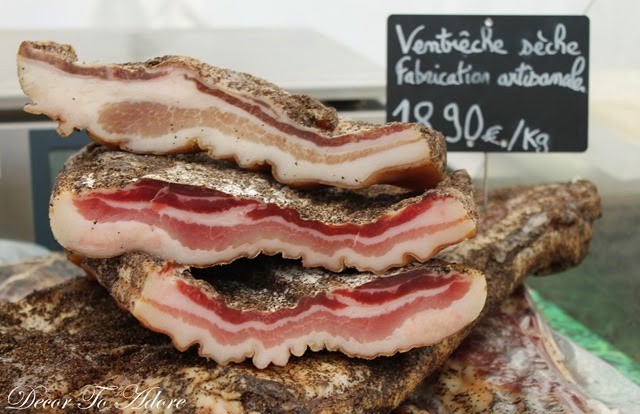 While I am well familiar with Herbes de Provence I had no idea that many other spices were also a specialty.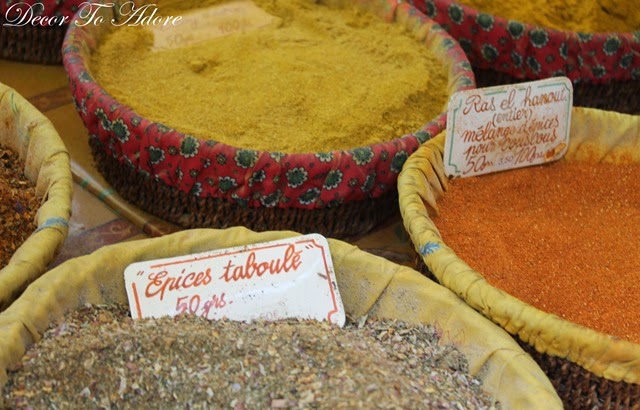 Then there was the bright and cheerful Provençal pottery. Ever dish imaginable was available.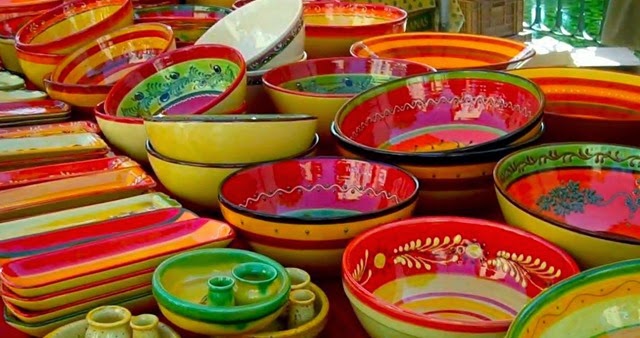 But my favorite was of course the fabrics. Rows upon rows of delightful tablecloths, napkins and by the yard options. 
Of course there were many lovely stalls of beautiful fruits and vegetables. I couldn't resist these delicious in season cherries.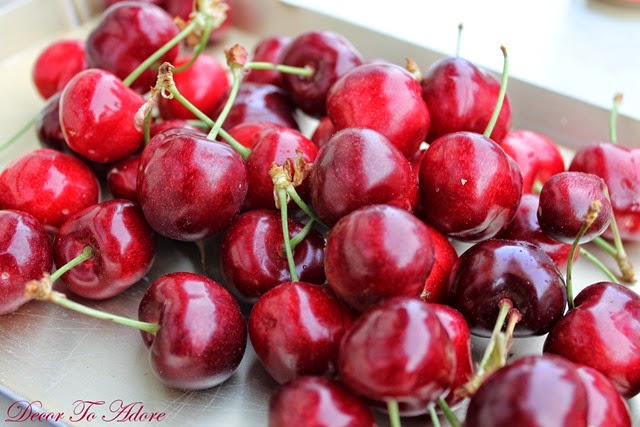 What would you put in your market basket?
Laura