There are many beautiful and famous bridges in Paris. But the bridge that is the top tourist destination is the Pont Des Arts which has been given the nickname "the bridge of locks". The pedestrian bridge crosses over the River Seine and links the central square (cour carrée) of the Palais du Louvre to the Institut de France.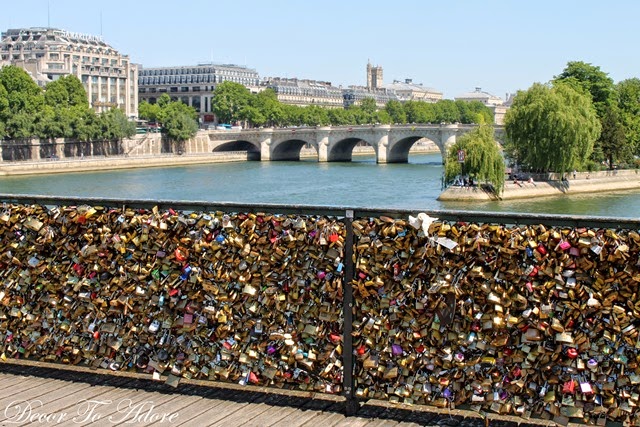 The original bridge was constructed between 1802 and 1804 during the reign of Napoleon I. It was the first metal bridge constructed in Paris. After suffering through WWI and WWII it collapsed in 1979 after a barge struck it. It was rebuilt between 1981 and 1984 and is almost identical to the original design. While the original bridge had nine arches the rebuilt bridge has seven.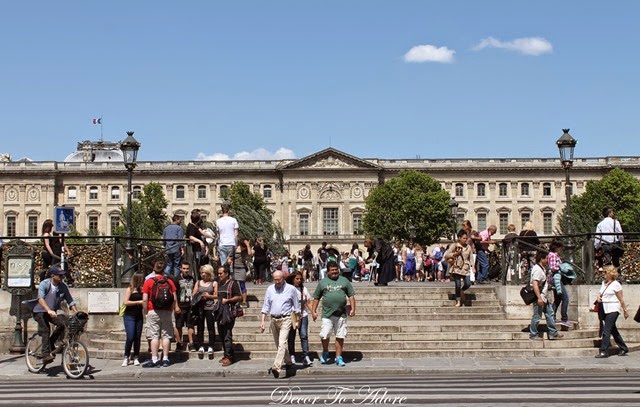 In the past few years the bridge has gained notoriety by tourists who began attaching padlocks, with their names and dates on them, to the railing of the bridge. The key to the padlock is then thrown into the river below as a romantic gesture that their love will never be undone. Many link the craze to a 2006 Italian novel by Federico Moccia  that includes a romantic padlocking scene which takes place at Rome's Milvian Bridge. Even the streetlights on the bridge have now begun to be embellished with locks.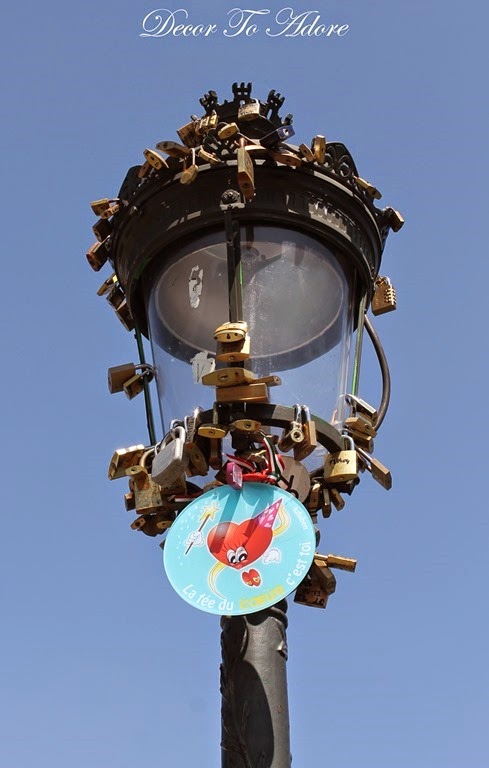 Most Parisians frown on the practice. The bridge has become physically damaged by the weight of the locks. Indeed shortly after my visit, on June 10, 2014, a section of the railing collapsed. In addition, environmental damage is being caused to the river from the keys that are thrown in to the water as they begin to rust. Because of these issues French officials have now begun removing a section of the locks each day with lock cutters. So much for eternal love. The lock removal is of course costing the city money so be advised that police have now begun patrolling the area.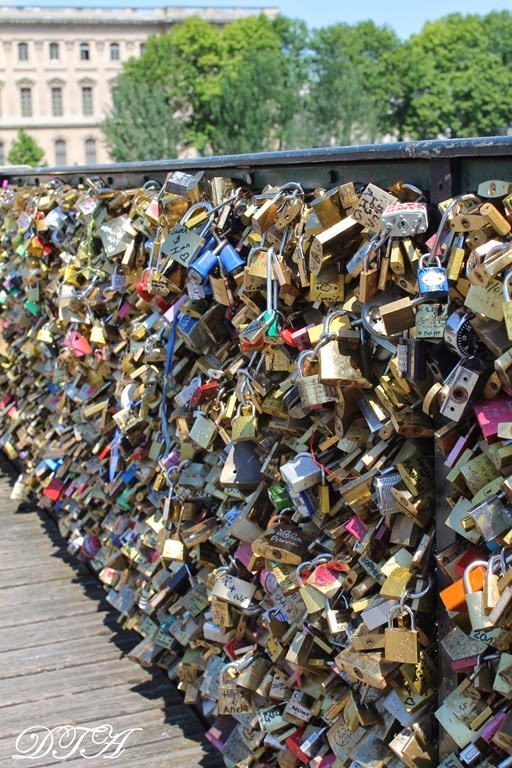 I did not leave a lock on the bridge to mark my visit. However, I must say that some of the locks left by others were amazing in their detail.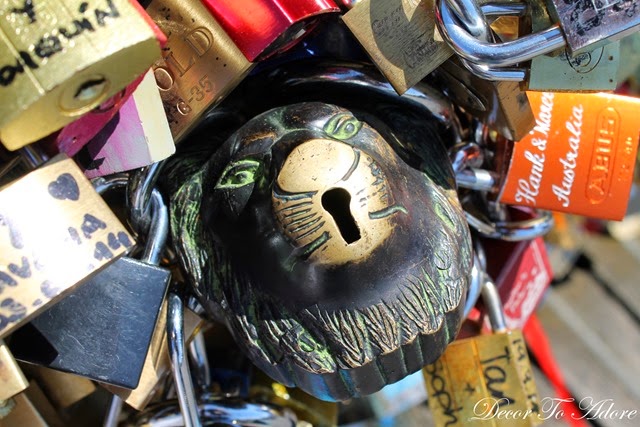 It was enough for me just to lock the amazing view in my mind.
 Laura
When taking the Metro the bridge is located near the Pont Neuf exit.
If on foot the bridge is accessible via the streets Quai Francois Mitterrand on the right bank of the Seine, and Quai Malaquais or Quai de Conti on the left bank. (The literal translation of "Quai" is "dock" but rest assured its use refers to a street.)
Don't forget to pay a visit to the painters and book sellers who operate their stalls along the Seine nearby.