I have been dreaming about visiting Claude Monet's home and garden for over 12 years. It finally happened and the experience was completely magical. It was everything I had hoped it would be.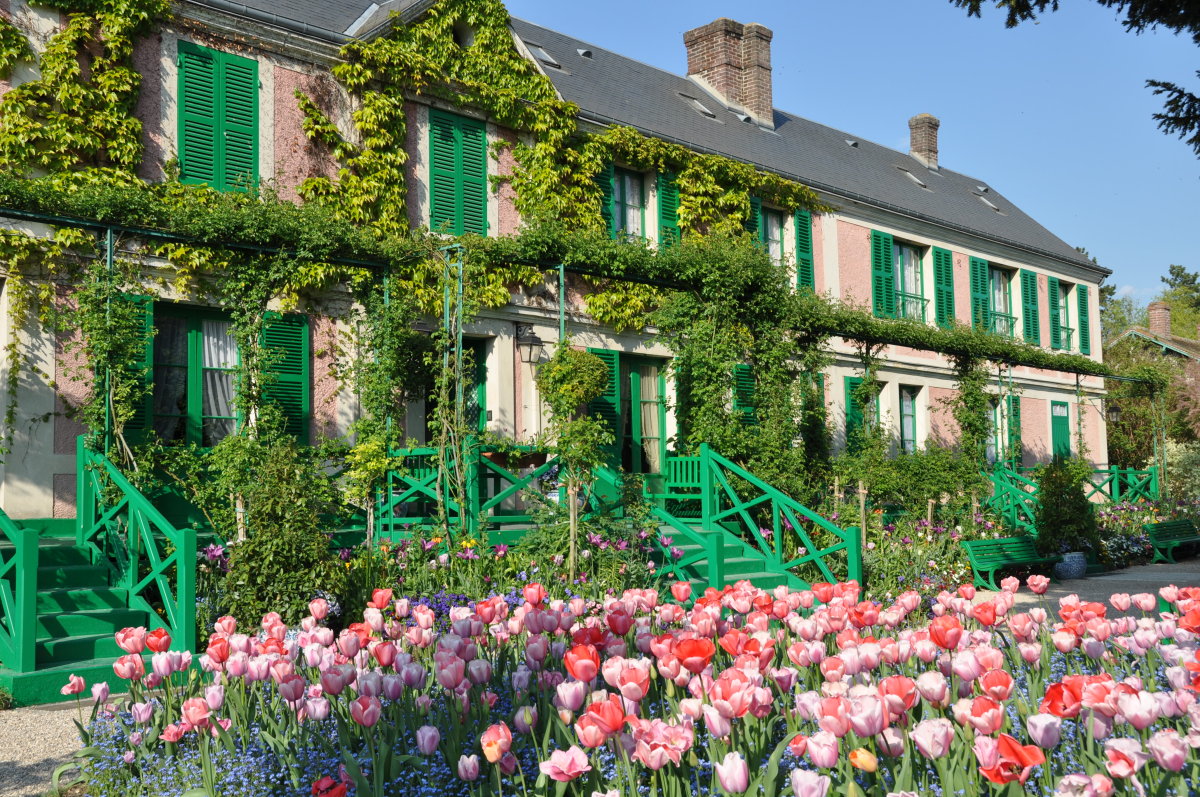 On an early Sunday morning my cousin and I made our way to Saint-Lazare Paris train station (la gare). If traveling by car or on foot the address is 13, Rue d'Amsterdam 75008 Paris. As Giverny is a popular tourist destination I opted to purchased our train tickets well in advance from an online website HERE. At the time of the purchase I thought the ticket prices were a bit high. Once we arrived at the station I learned why. The company had sold us 4 tickets when we only needed two. I was able to get the other two tickets refunded but I recommend that you pay close attention when purchasing from this site.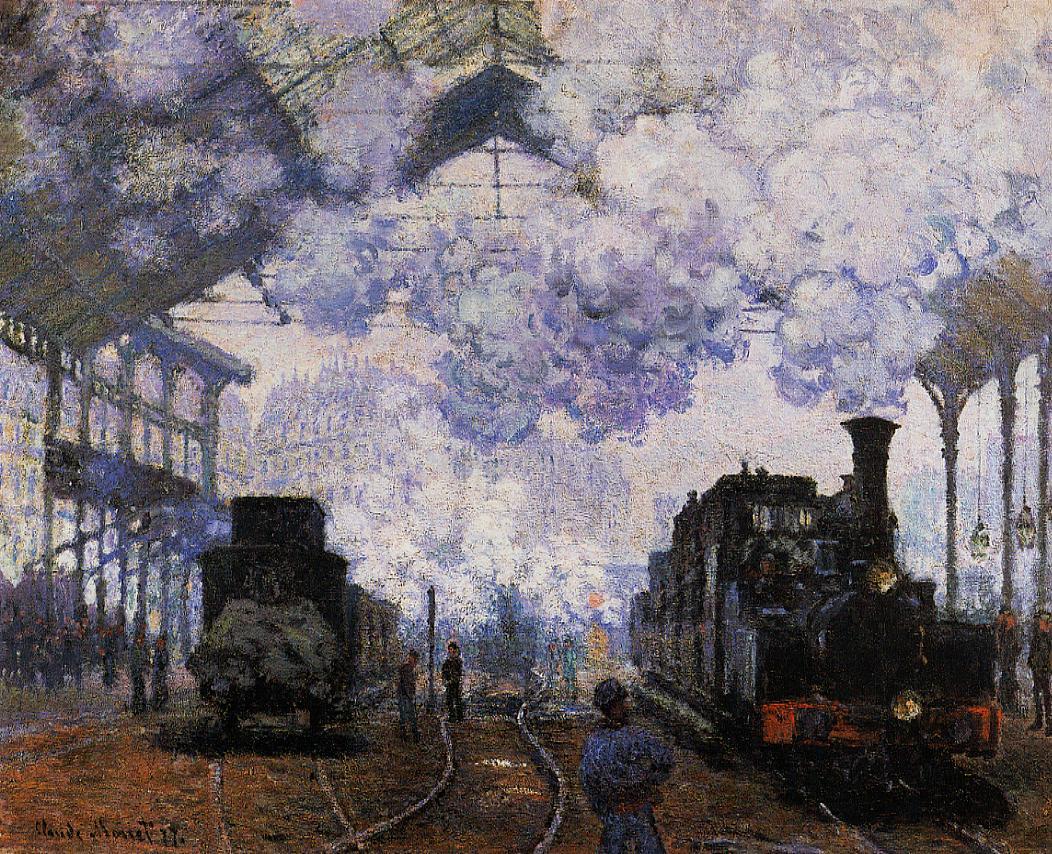 "Saint Lazare Station in Paris, Arrival of a Train" ~ Claude Monet, 1877
As the gardens open at 9:30 am we opted for the very first train departure from Paris to Vernon (a town close to the village of Giverny.) After a 45 minute train ride we took a tour bus from the Vernon station to Monet's home/gardens for a nominal fee.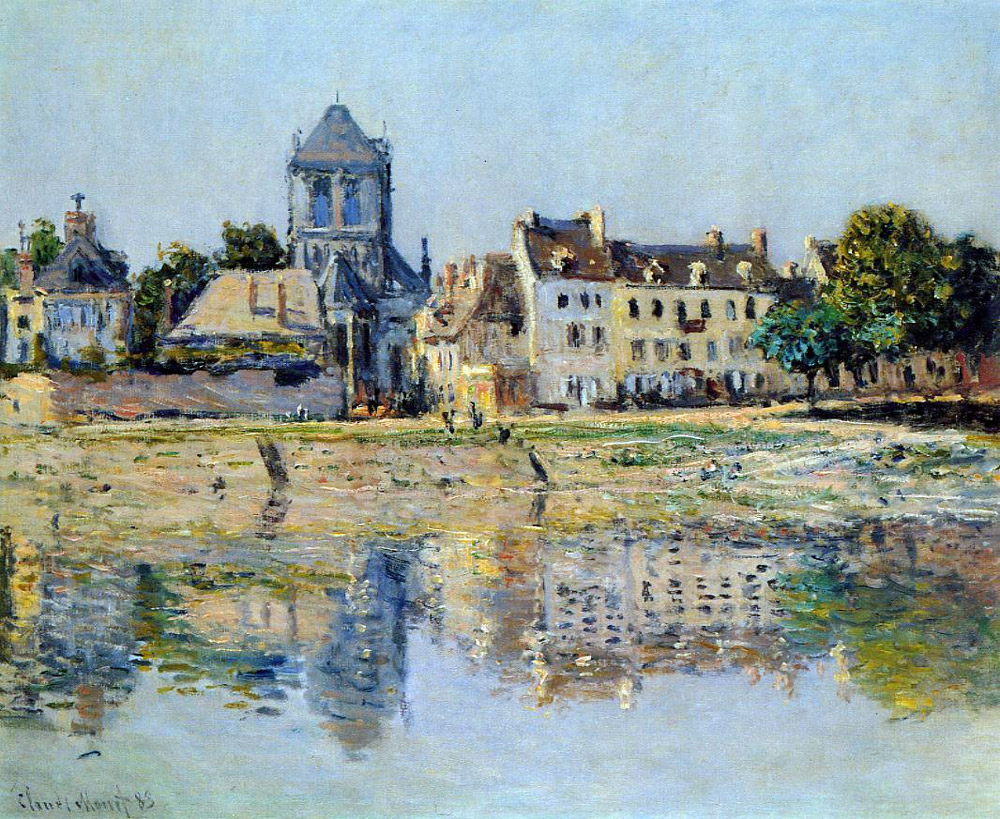 "By the River at Vernon" ~ Monet, 1883 
I had also purchased advanced tickets to tour Monet's home and garden on the Giverny website HERE. I strongly recommend that you do this so you can avoid at least one long line. (But tickets are available for purchase at the site itself.) Upon entering the site we noticed there was already a queue (line) to visit the interior of the home so we joined in and we're quite thankful we did as the line quickly grew three times as long. While we waited my cousin and I took pictures of one another in front of the famous pink farmhouse with green shutters.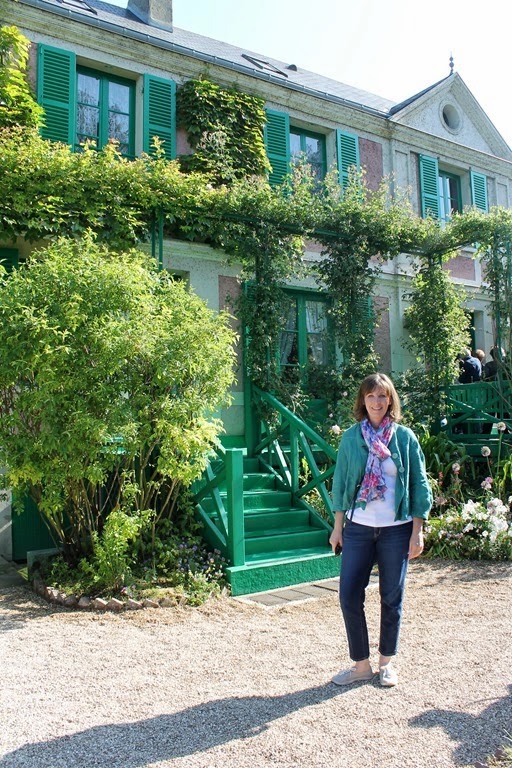 There is no photography allowed inside the house. All of the following photo's are from the Giverny site. But lest you think you can skip the tour please know that the pictures do not do the space justice. You must see the magnificent colors in person.
"Garden Path at Giverny" ~ Monet, 1902 
Monet first rented the farmhouse and then later purchased the property. He lived in the home for 43 years from 1883 until his passing in 1926. He enlarged the home to fit his growing family which included his two sons, Jean and Michel, whom he had with his first wife, Camille, who died shortly after their second child was born. A family friend, Alice Hoschedé, moved in with her 5 children to help care for the two boys. At the time she was pregnant with her sixth child by her husband, Ernest, who had all but abandoned her. Claude and Alice would eventually marry in 1892 after Ernest's death. Monet considered Alice's children to be his own and one daughter, Blanche Hoschedé Monet, grew to be a fine painter in her own right. She married Monet's eldest son, Jean, in 1897.
"House and Garden of Claude Monet" ~ Blanche Hoschede Monet
Monet also created a studio in the barn next to the house. Chickens can still be found there today.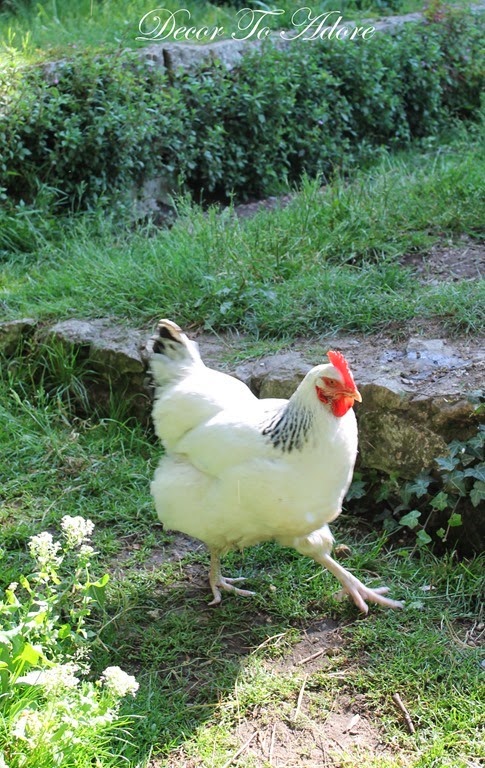 However he preferred to paint outdoors which is a technique known as "en plein air".
"Spring at Giverny" ~ Monet, 1886
Monet chose all the colors for the home. He did not care for the traditional deep and heavy colors favored by most Victorian's. The tour begins in the blue sitting room.
Throughout the house there are colorful cement tile floors that were popular during Monet's era as well as lovely wood floors. Although some of the flooring is covered by beautiful large carpets such as those found in his studio within the house.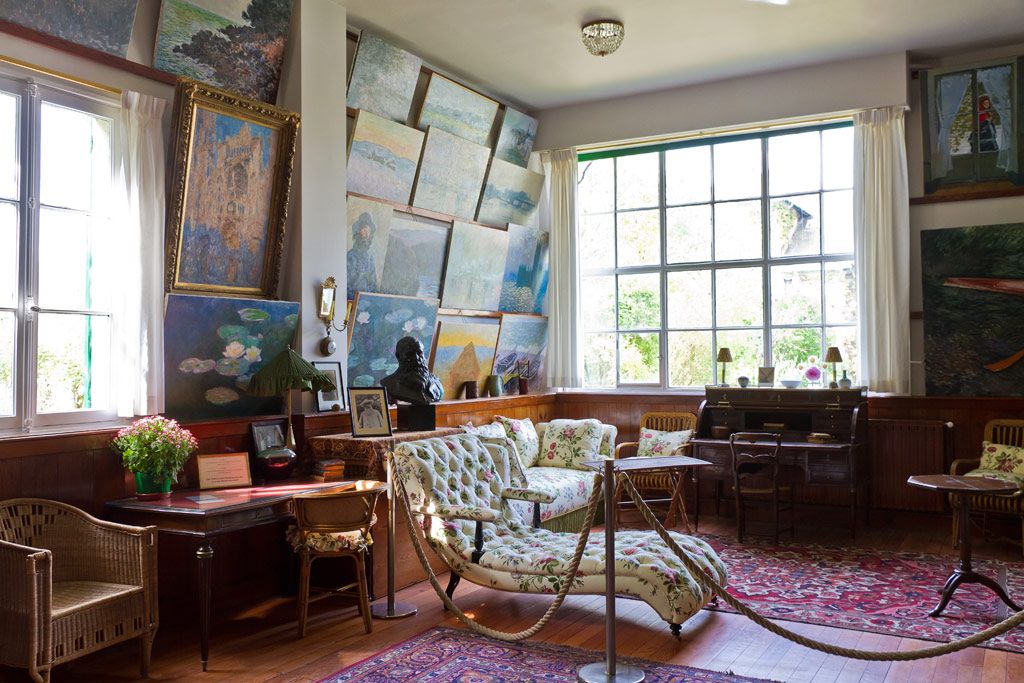 I absolutely adored the sunny yellow used in the dining room
Judging by the glorious light streaming through the windows it was easy to see why Monet chose this home.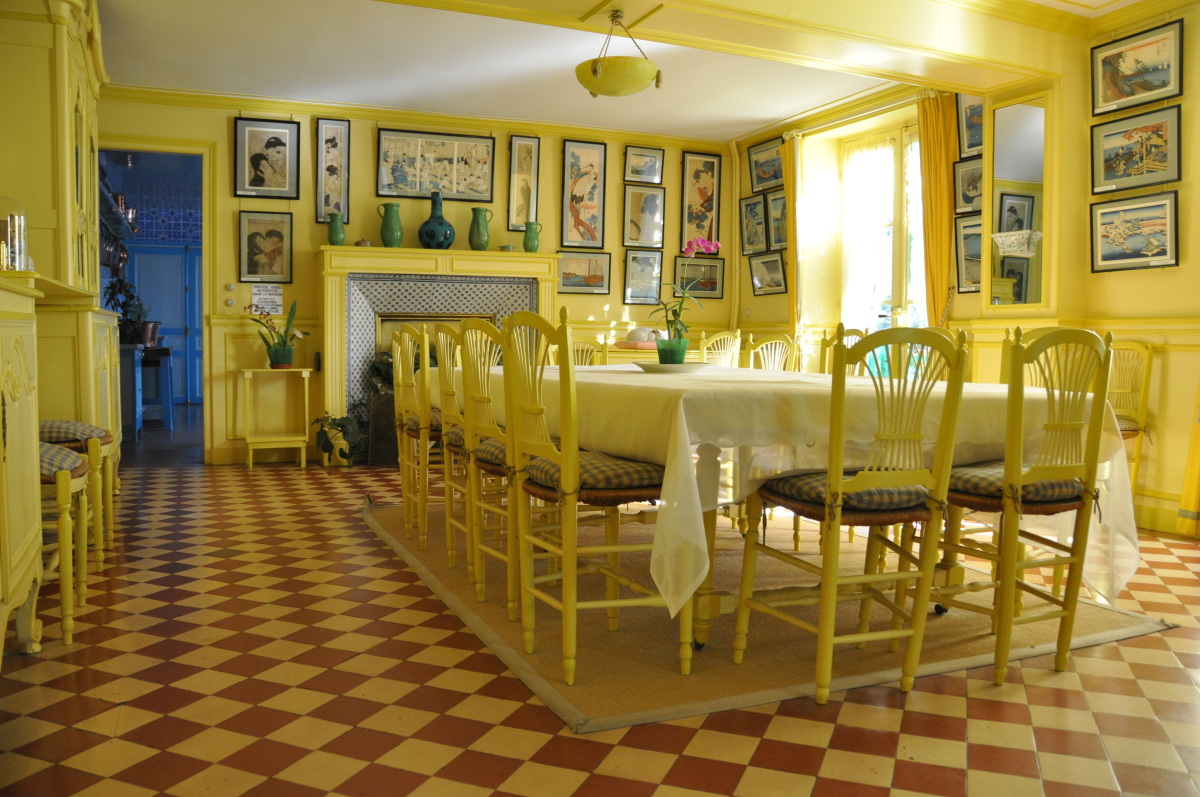 Monet even selected all of the china that was used in the home.
"The Tea Set" ~ Monet, 1872
Oh but it was the kitchen with its cheerful blue tiles and gleaming copper pots that truly was a delight.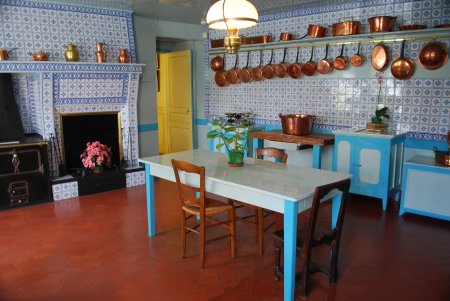 That stove! Be still my heart.
Even the curtains were charming. Of course they also provided a glimpse into the stunning gardens which we will view in the next post.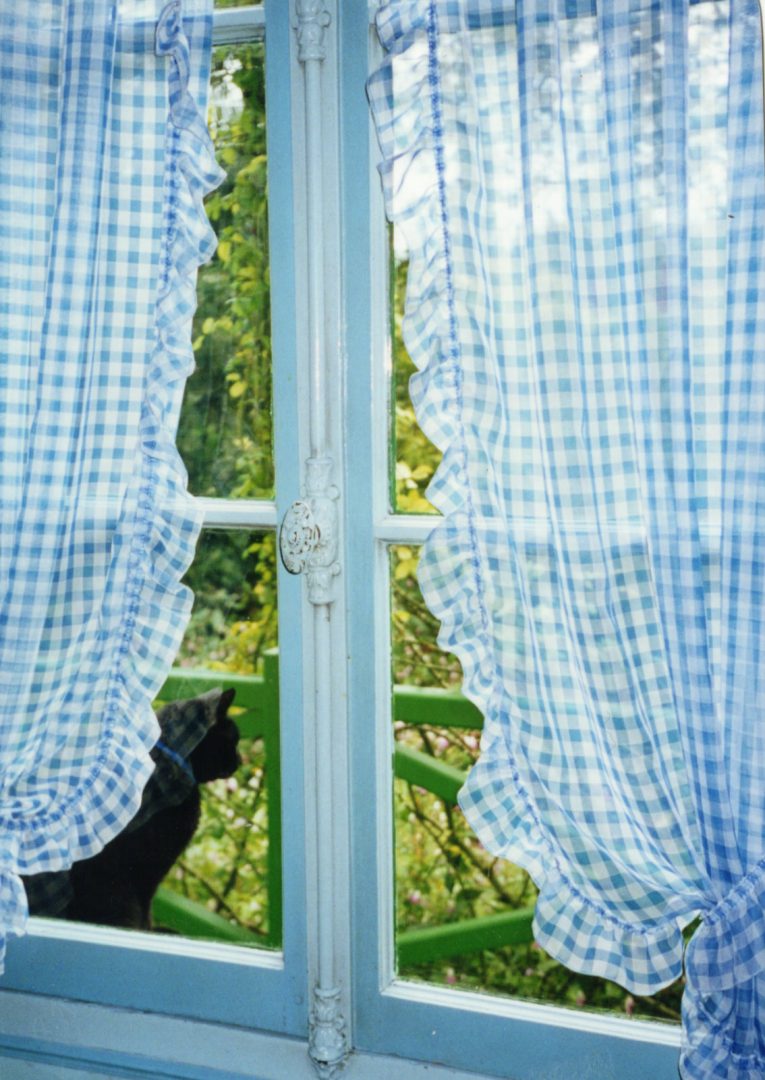 What do you think of the colors Monet chose for his home? Monet's Lily Pond
Laura
A link to: Monet's Water Lily Pond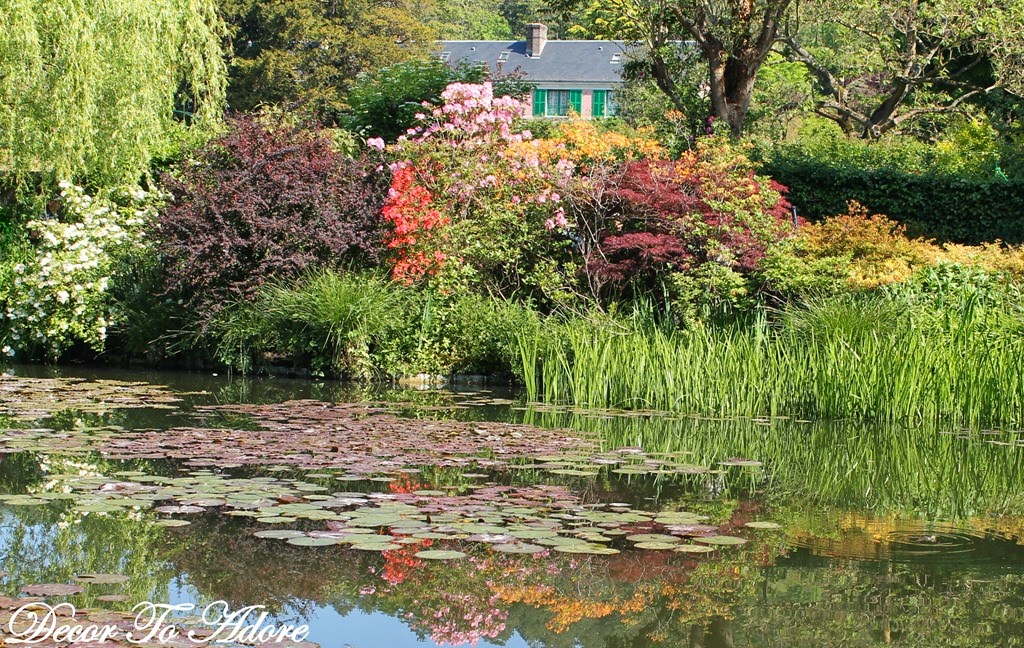 A link to: Monet's Jardin Clos Normand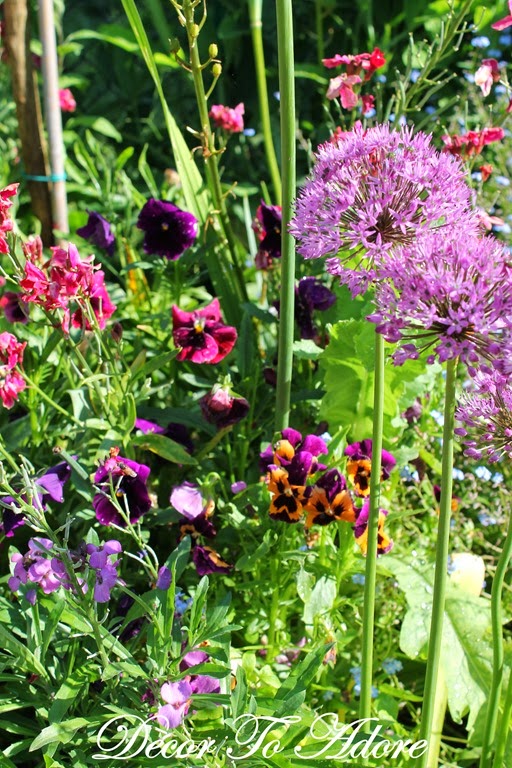 Linking to:
Between Naps On The Porch, Classy Clutter, A Stroll Thru Life, Not Just A Housewife,  A Bowl Full of Lemons, We Are That Family,Someday Crafts,The 36th Avenue, Ivy and Elephants, Savvy Southern Style, Katherine's Corner, Posed Perfection,Craftberry Bush, Stonegable, Jennifer Rizzo, French Country Cottage, The Shabby Nest, Imparting Grace,My Romantic Home,The Charm of Home,Tatertots and Jello, Funky Junk Interiors, My Uncommon Slice of Suburbia,The Dedicated House, AKA Design + Life