Hello friends! Are you gearing up for the long holiday weekend?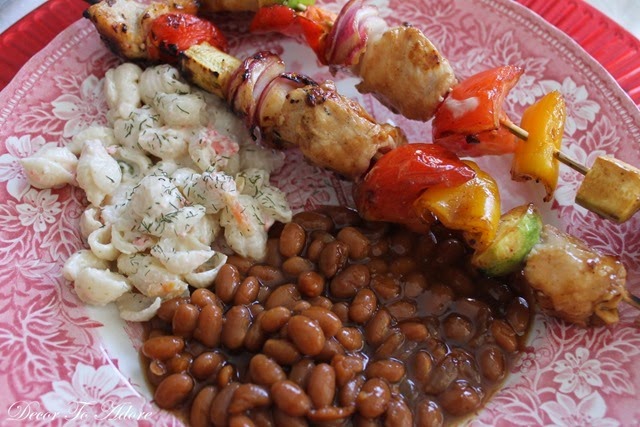 The daily temps are already climbing into the 110's + here in Phoenix and in the afternoons, if I turn on the stove, my kitchen feels twice as hot. So I am relying on my crock pot and grill for many of our meals.
One of my quick go to summer dinners is kebob's. You gather up whatever meat and fresh vegetables you have on hand and chop them up into large pieces. This is a great dinner to get kids involved in. They love the colors and will often eat vegetables that they don't normally since they are choosing what to skewer.
Here we have chicken, tomatoes, zucchini, purple onion, red and yellow peppers. But use your imagination. Last week we had pork tenderloin with peaches and it was amazing!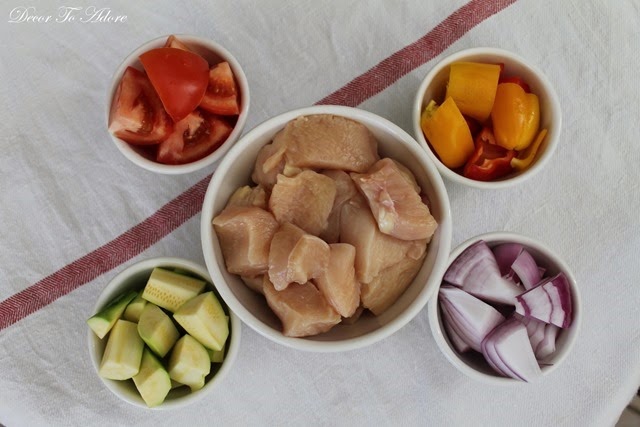 Most of the time I make my own marinade's but when I am short on time I grab one bottle of this dressing: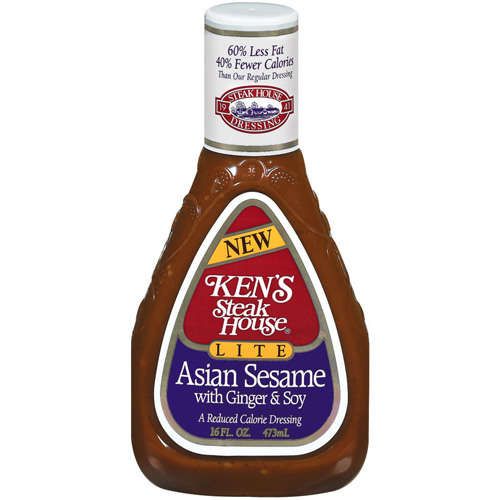 TIP: Soak your bamboo skewers in water for a few minutes so they won't char on the grill.
After the kebob's have been made lay them in a glass pan (aluminum can sometimes cause a reaction). Drizzle the dressing over the skewers, cover with plastic wrap and refrigerate for at least one hour and up to eight.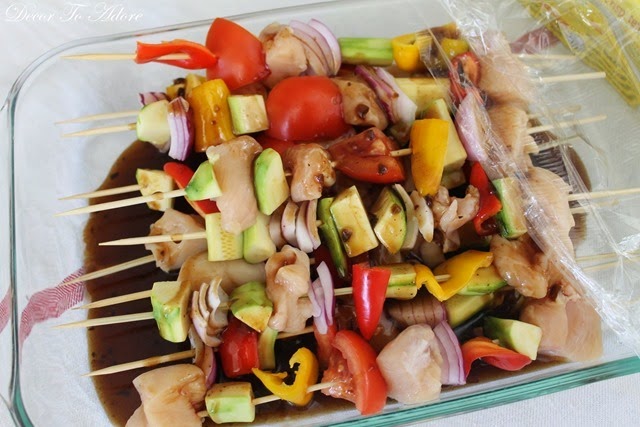 A few minutes on the grill and dinner is served! Easy pasta salad and bourbon beans round out the meal.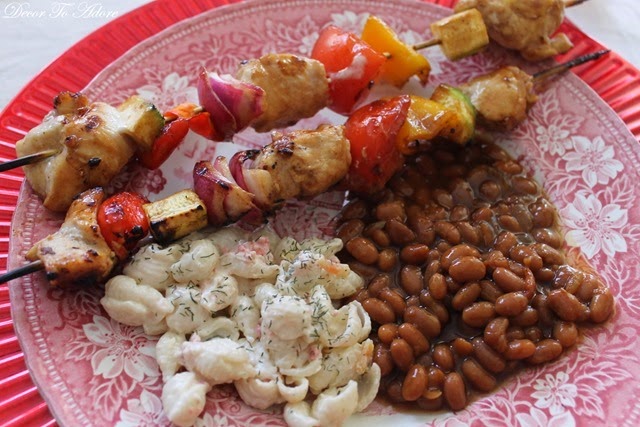 What are you serving tomorrow? Linking to:
Laura
Linking to: