I think the number one question women ask themselves when preparing to go to France is "What should I pack?" 
For myself I say "As little as possible" because I want room in my suitcase for the many treasures I plan to bring back home. (smile)
As a rule, French women of a certain age~ Parisians in particular, stick to solid neutrals such as black, beige, navy and white, then they add pattern and color through their accessories. There are numerous fashion blogs that feature European flavored fashion, one of my favorites is The Sartorialist. A good book on the subject is "Parisian Chic" by Ines de la Fressange.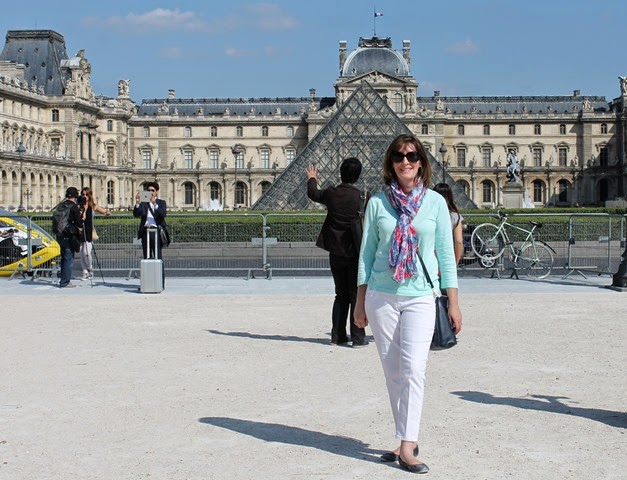 Keep reading to see what went into my suitcase.
Most fashion bloggers will tell you when packing a mix and match wardrobe begin with one key element. For myself I knew it would be scarf as it is a staple in every quintessential French woman's wardrobe.  
As it was warmer weather I selected this cotton scarf from Forever 21.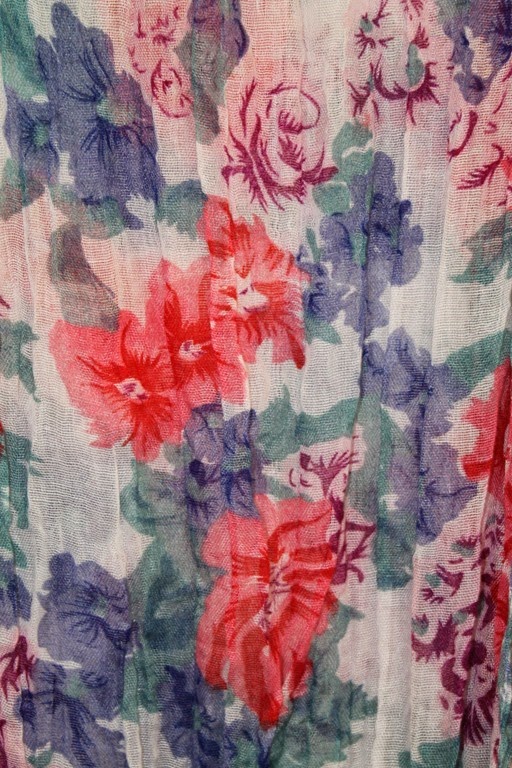 From here is was easy to select my clothing as I just pulled colors from the scarf itself.
I always pack one dress (or at least a skirt). For this climate cotton or linen works well. Three pairs of pants to include a pair of nice navy cotton twill pants and "Boyfriend" jeans from Old Navy in indigo and white denim. They looked good rolled up too! A cotton navy sweater (Tommy Hilfiger outlet last season on clearance) and a lightweight linen jacket (found at the thrift store, was tan and I dyed it teal green). One long sleeve t shirt in sea foam green for cold days (Artist T ~ J. Crew outlet). White long sleeve button up shirt as it can be dressed up or down and used as another layer on cold days. Four simple cotton t shirts, two solid, two striped and a white tank that can also be used for layering.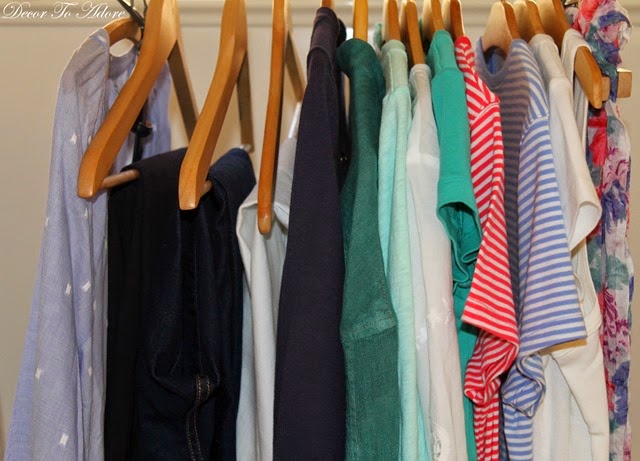 In addition I packed a set of pajamas, 3 pairs of socks, and 8 undergarments ~ 2 for the north and 6 for the south if you get my meaning.  One pair of nylon hose/tights are also a good idea as they take up very little space but can add a tremendous layer of warmth if needed. I purchased a trial sized box of detergent as laundry needed to be done via a sink halfway through the trip. In addition to my basic toiletries such as makeup, deodorant, shampoo, conditioner, and a razor,  I also included a washcloth and a bar of soap. For some reason these two items are often not provided in many European hotels or bed and breakfasts and I personally use them daily in my grooming routine. Make sure you also pack an outlet adapter for your electronics. European voltage is different than standard American 110. You can purchase adapters at stores such as Radio Shack or even in the travel section at TJ Maxx, etc.
Then it's all about mixing and matching.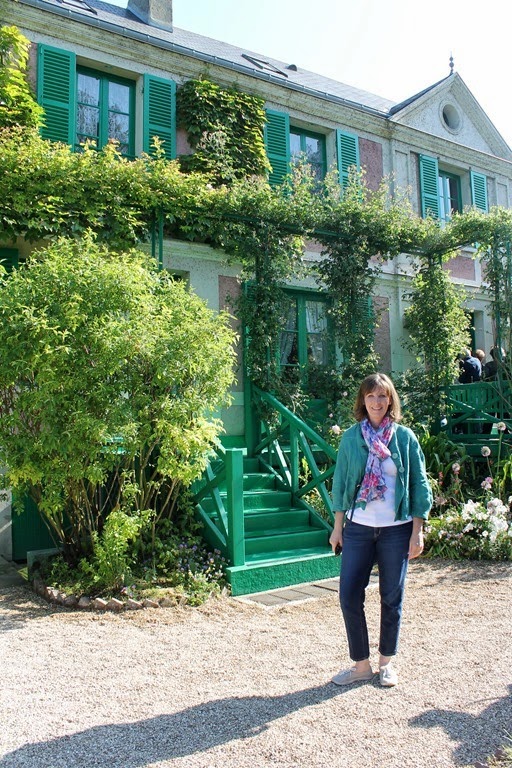 Select outfits that are appropriate for the activities planned for the day.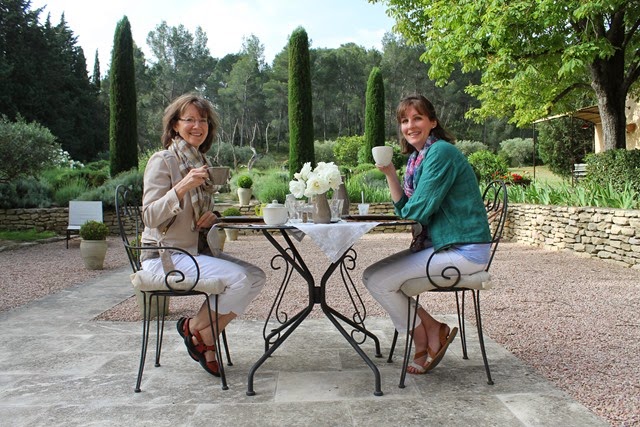 Ma cousine L. et moi.
As always, layers are your friend. During the month of May in Paris and Provence it can be quite cool in the morning and warm in the afternoon. Air conditioning is not as prevalent as it is in the states so dress accordingly.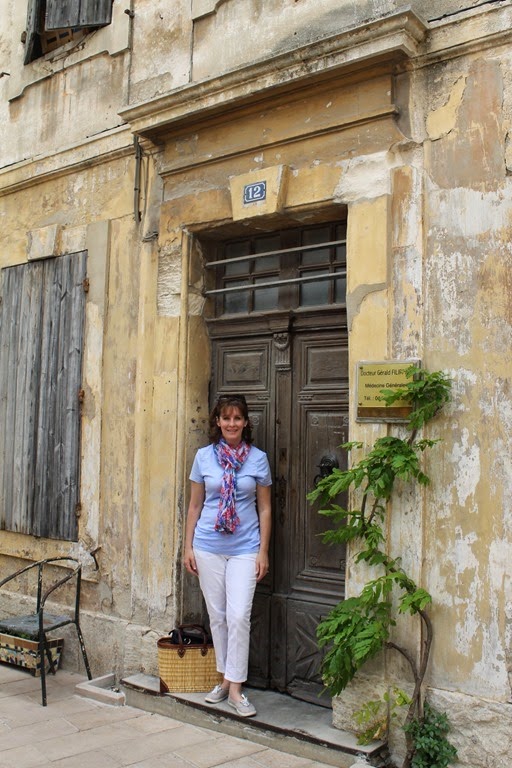 Now let's talk footwear. Nothing gives you away faster as being American than a pair of big white sneakers. Please, leave them at home! There are several other comfortable options.
In France a popular and stylish athletic shoe is the Bensimon sneaker. I found a similar looking pair by Roxy at TJ Maxx for $19. The padding was so thick they were like two pillows on my feet. The first day alone I walked 8 miles.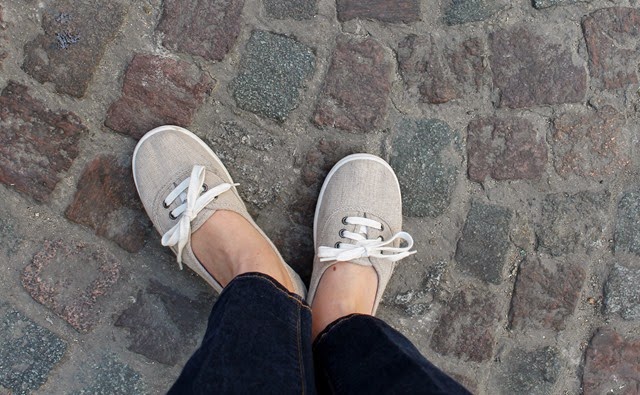 The ever classic ballet flat. So comfortable and can be dressed up or down. Keeping with my neutral navy palette I found this pair at Old Navy.
Lastly, when the weather is warm the French love a good leather sandal. I scooped up this comfortable, well made pair from Spain way back in February at Marshall's for pennies. It pays to shop out of season. And yes, even my coral nail polish was color matched to my scarf! (smile)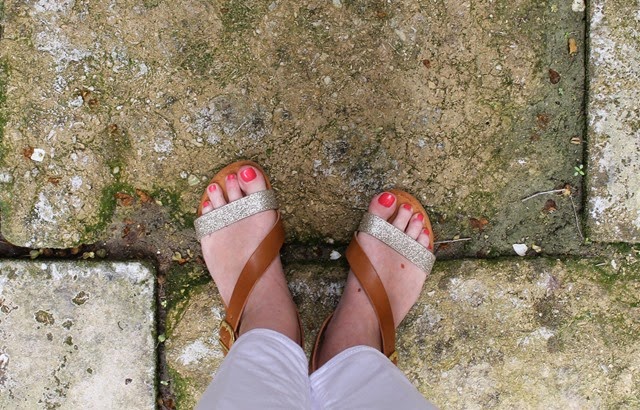 Other accessories I included were a pair of sunglasses for brightly lit days and an over the shoulder styled handbag. This Tommy Hilfiger navy leather purse was found at Marshalls. I looked high and low as I wanted something that zipped (to deter thieves who prefer flaps and snaps) and could hold my canon EOS Rebel camera. This fit the bill beautifully.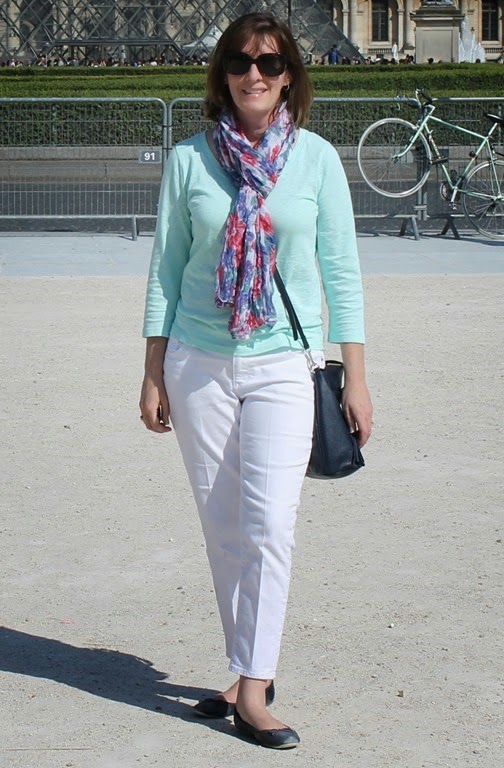 I kept jewelry simple too. I often just pack a strand of pearls and pearl studs. For this trip I opted for a J Crew Venus Flytrap necklace (found at the outlet). It can be worn with dressy or casual outfits.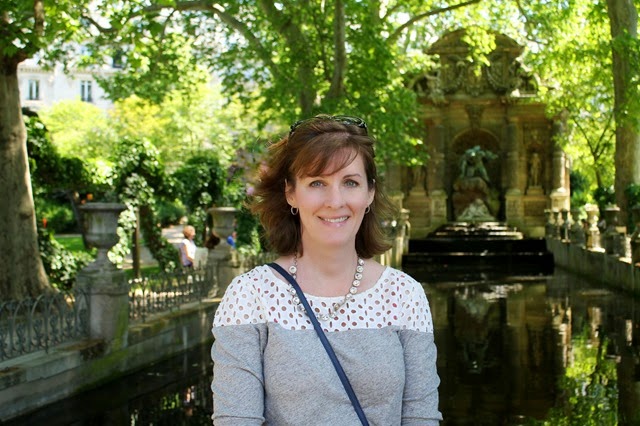 Simple gold hoops are a staple too.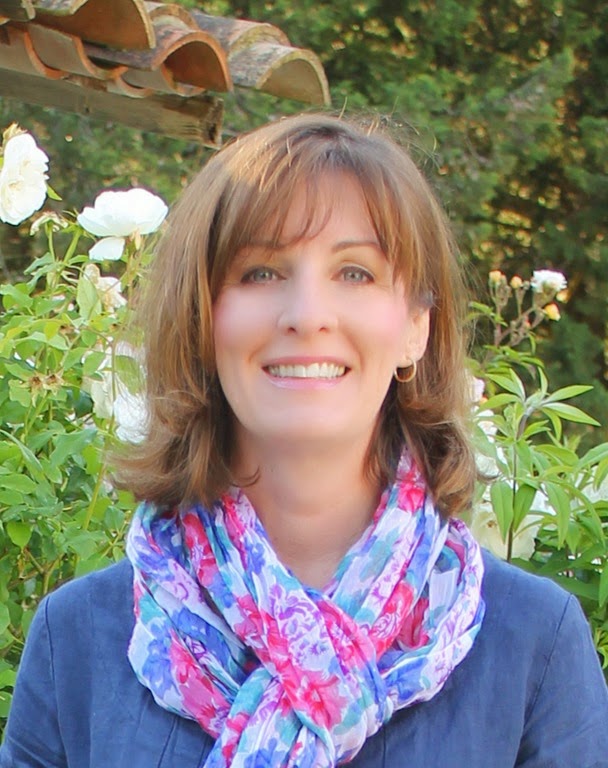 Come back on Wednesday for Paris, Part 1.
So tell me, do you have any travel tips?
Laura
Linking to:
Between Naps On The Porch, Classy Clutter, A Stroll Thru Life, Not Just A Housewife,  A Bowl Full of Lemons, We Are That Family,Someday Crafts,The 36th Avenue, Ivy and Elephants, Savvy Southern Style, Katherine's Corner, Posed Perfection,Craftberry Bush,Stonegable, Jennifer Rizzo, No Minimalist Here, Country Cottage, The Shabby Nest,Imparting Grace,My Romantic Home, Common Ground, The Charm of Home,Tatertots and Jello, Funky Junk Interiors, My Uncommon Slice of Suburbia,The Dedicated House