Late one night, while I was in the south of France, I was speaking to Mr. Décor via Skype. He was telling me that soon after I was to return home he would be leaving to work as a contractor on the island of Oahu for a month. "Oh that's a tough gig." I teased him. He replied, "I want you and Sweet Guy to come out while I'm there." My first reaction was to look down at the chocolate croissant I had been munching on, which had been one of many, and think "How on earth will I fit into a swimsuit?" Other negative thoughts quickly followed. So my first words were "No." There was a moment of silence on his end. I tried to validate my words with "We don't have the money." He then mentioned a free hotel room, meals, rental car, and airline miles.  I countered with "I am in France right now. Don't you think that's enough of a vacation this year for me?" He was quiet, we then said our goodbyes and hung up.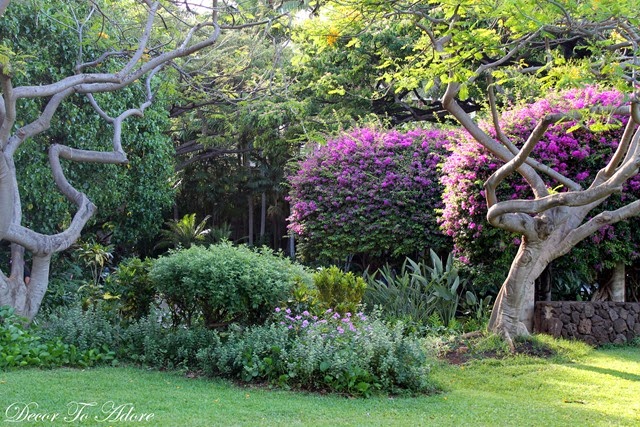 Yes, you read that right. My dear, sweet husband asked me to go on a basically free vacation to Hawaii and I said, "No." 
Because I thought I had been given enough goodness for the year.
I didn't sleep at all that night. Tossing and turning I replayed the disappointment in my husbands voice over and over in my mind. I prayed and could almost feel God shaking a finger at me. Around 4 am I came to my senses, got up and sent Eric an email that began with "Aloha!".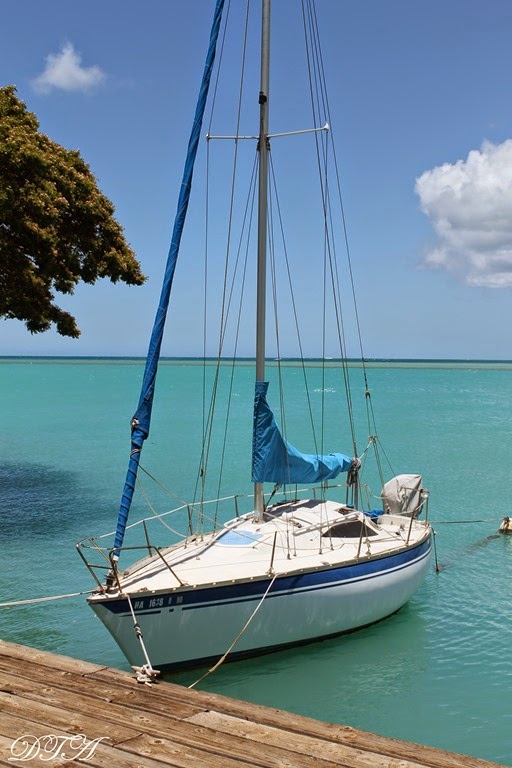 So, a few weeks later I was packing my bags once again. We arrived fairly late in the day, had dinner and went to bed. I woke up early the next morning, looked out my hotel room and the first thing I saw was this:
(For those keeping score, God was winning.)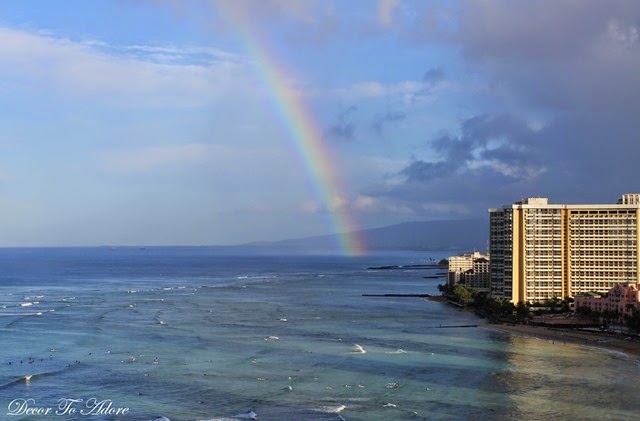 You know that moment when you are given a gift that you initially try to deny, but finally accept and then realize just how badly you needed it?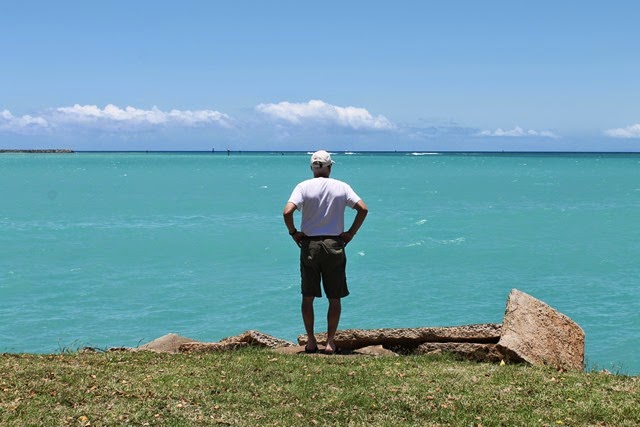 I couldn't help but ponder, "How many times was I saying "No" to God when He tried to bless me?" Shame spilled over in my heart like hot lava.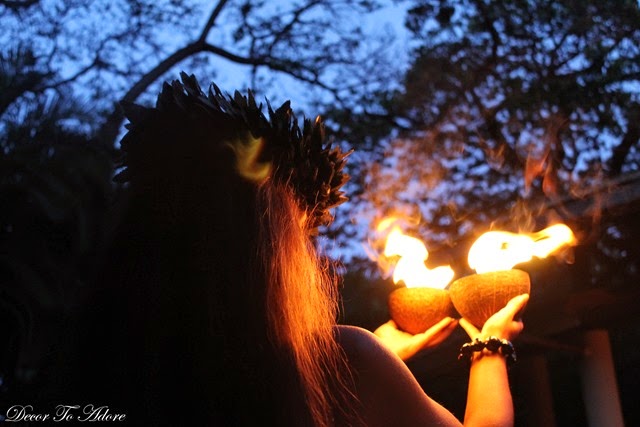 During the trip there were, of course, sunny beaches, hula skirts and lei's…
…and all the pineapple we could eat.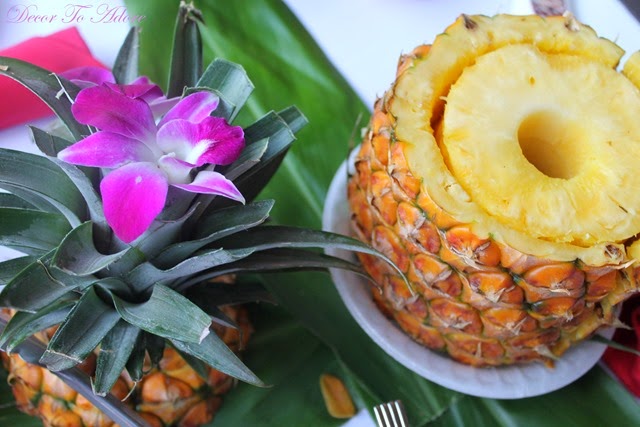 But I focused on deeper experiences. I had almost said "No" to seeing my dear, sweet foster sister and best friend, Cynthia, and her precious family. They have lived on the island for over 20 years. We hadn't seen one another in 12.
Our time together was so special as she shared her favorite spots with us. We saw birds so bright and so close it was almost as if we were in a Disney movie.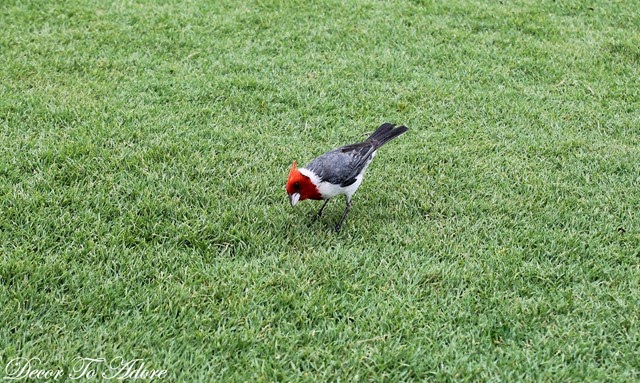 I was able to teach my son about honor.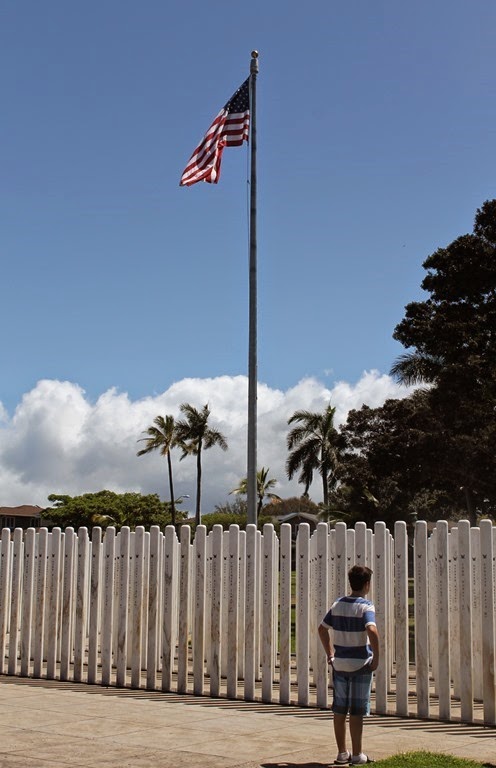 We learned about sacrifice.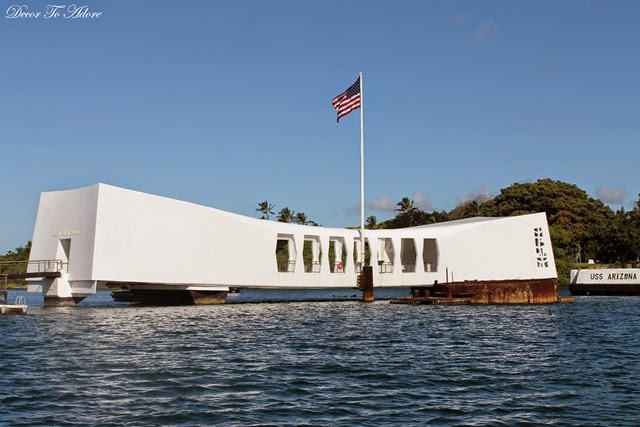 And met true heroes who are worth looking up to.
(Staff Sgt. Herb Weatherwax, a 97 year old Pearl Harbor veteran.)
I almost missed this beautiful and meaningful opportunity. But am so thankful for Mr. Décor and to God that I said "YES!"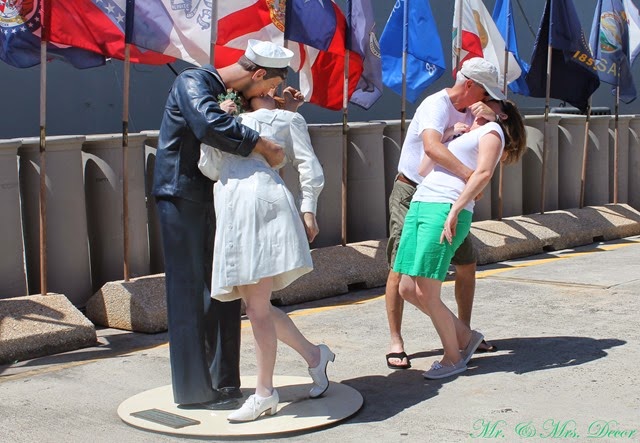 Are you saying "Yes!" to goodness?
Laura
"Surely goodness and mercy shall follow me all the days of my life, and I shall dwell in the house of the Lord forever." ~ Psalm 23:6