My friend Tracy recently came for a visit and brought me a large bag of beautiful Meyer lemons from her backyard. They are so good I didn't want to waste one single bit.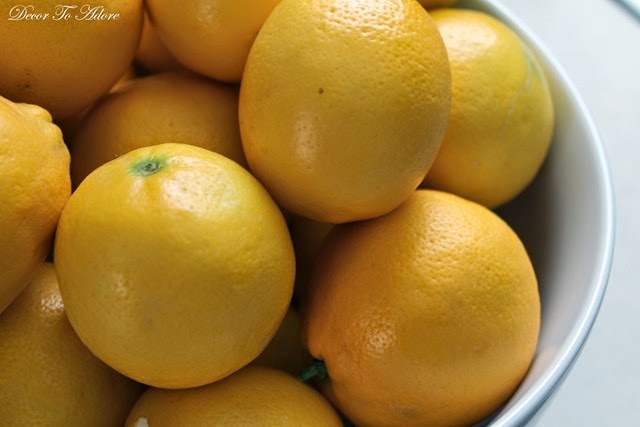 Tracy grows her lemons organically so they only needed a quick wash in a water/vinegar bath. Once dry I used a zester to created thin strips of lemon peel.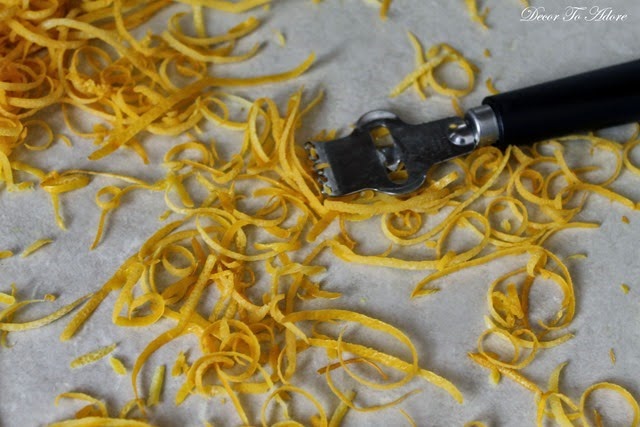 Then I made 1 tablespoon piles on a plate and popped them in the freezer. Once frozen I placed them in a freezer bag where they will stay fresh for months and I can have lovely lemon peel whenever I need it.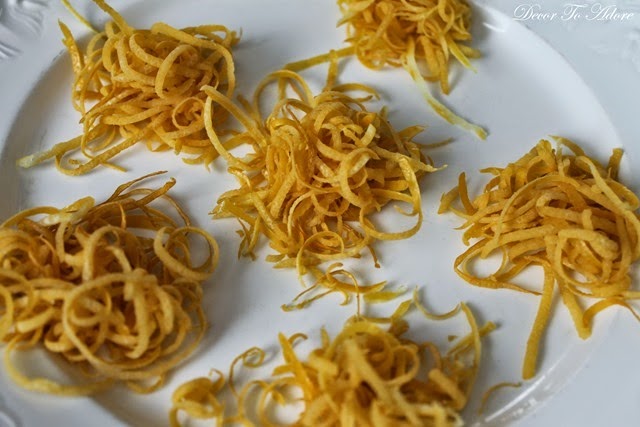 After the zesting I cut each lemon in half, juiced them and poured the juice into ice cube trays. Each compartment holds approximately 2-3 tablespoons. After they had frozen I transferred the lemon juice cubes into a freezer bag so that I can have fresh lemon juice when needed. The cubes can be melted for recipes in about 15 seconds in the microwave.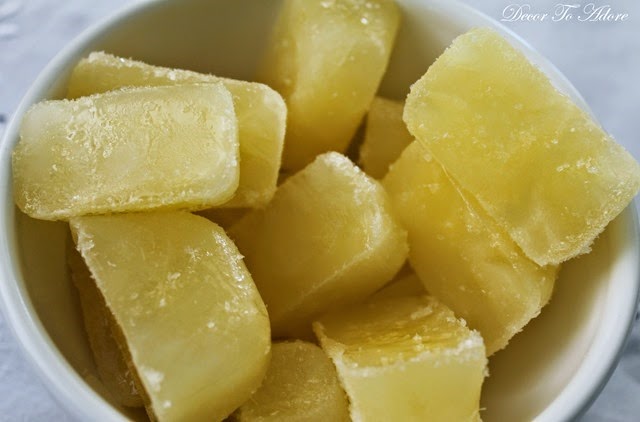 Lastly I piled the zested and juiced lemons into a large container and added a gallon of white vinegar. The mixture sat on the counter for two weeks.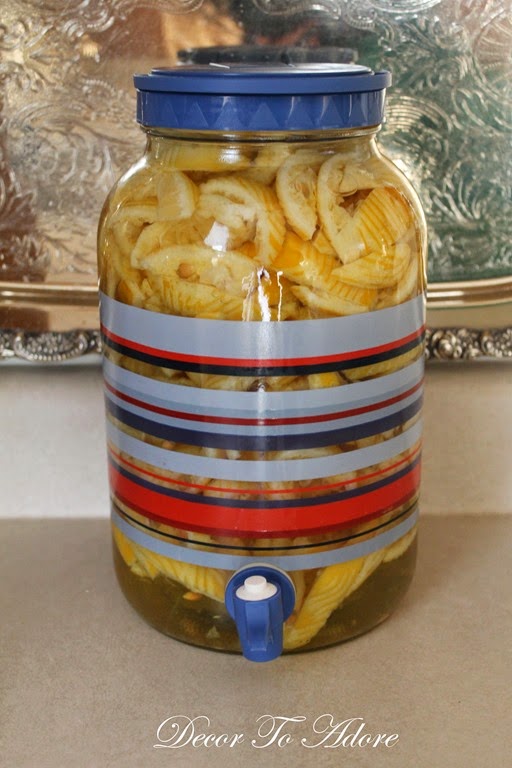 After two weeks I drained the now lemon scented vinegar into one recycled spray bottle and one glass storage bottle. You can use this all natural cleaner for windows, glass, counters, and mopping floors.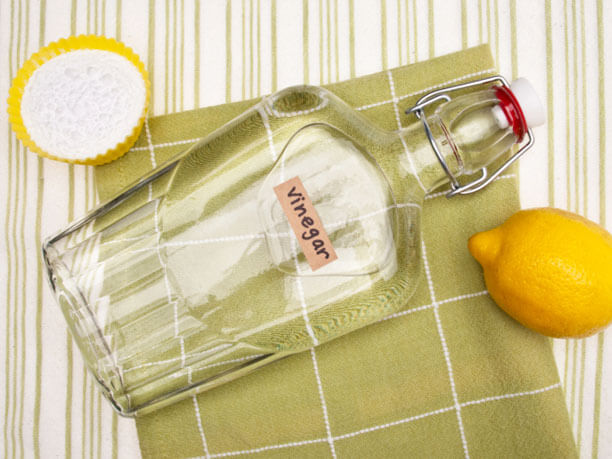 Lest you think the now completely used peels went into the landfill let me assure you I put them down my garbage disposal which now smells fantastic!
Laura