A few weeks ago I shared a small portion Sweet Guy's bathroom that also doubles as our guest bath. I recently added one small touch.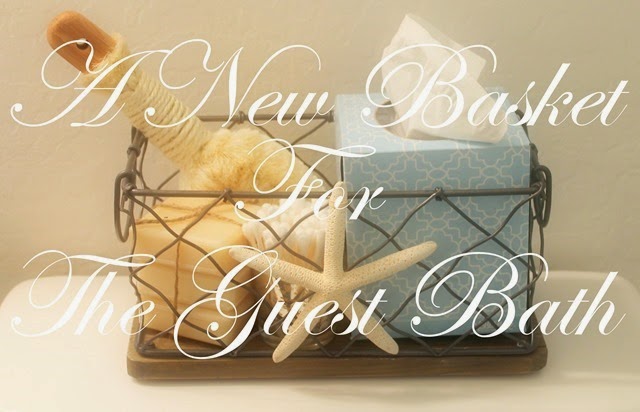 The bathroom is a rather small space that doesn't have any windows or architectural charm.  I had hung a nice seaside oil painting for the wall area next to the sink but felt like there was still a large expanse of empty space below.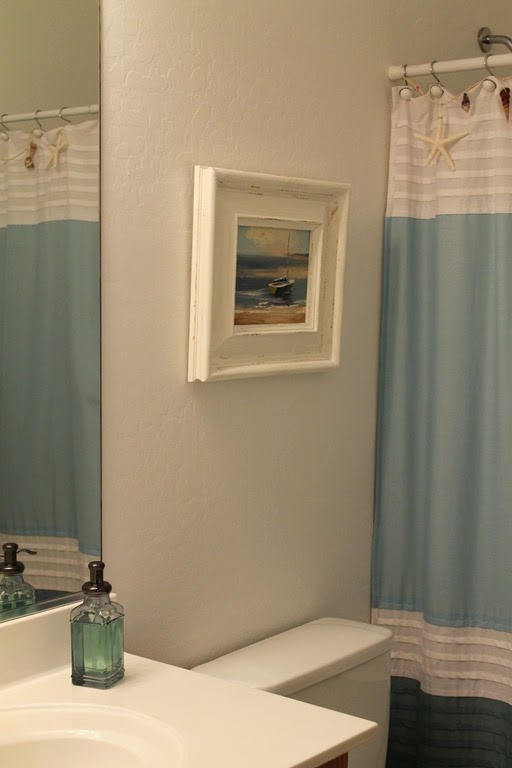 I found an basket at Homegoods that had a rustic/industrial feel that I thought might work perfectly. At the same time I picked up a small scrub brush and a package of 3 square soaps.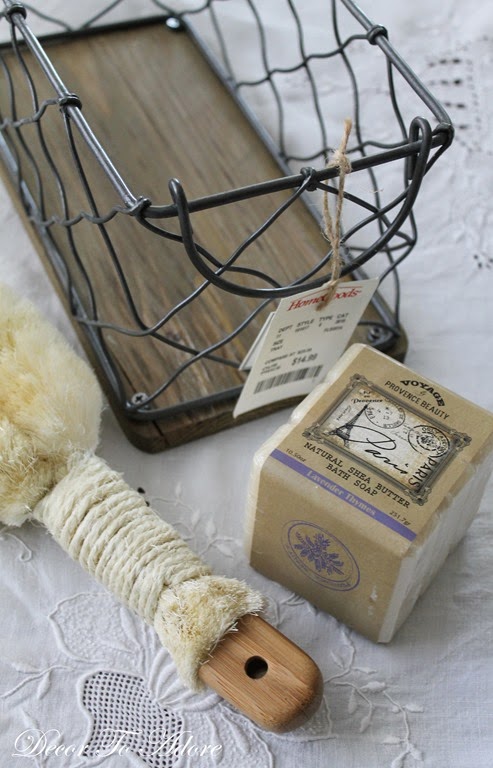 I unwrapped the bars of soap and tied them together with a bit of twine. Then added a box of tissue, the scrub brush and nestled in a mercury glass container filled with q tips. There is still room for Sweet Guy to tuck in his comb or other grooming paraphernalia.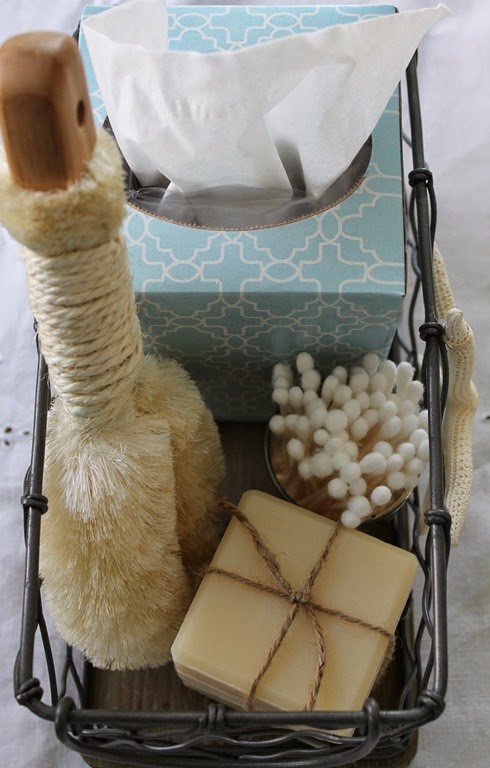 The starfish was hot glued onto the front as an afterthought but I think it works well.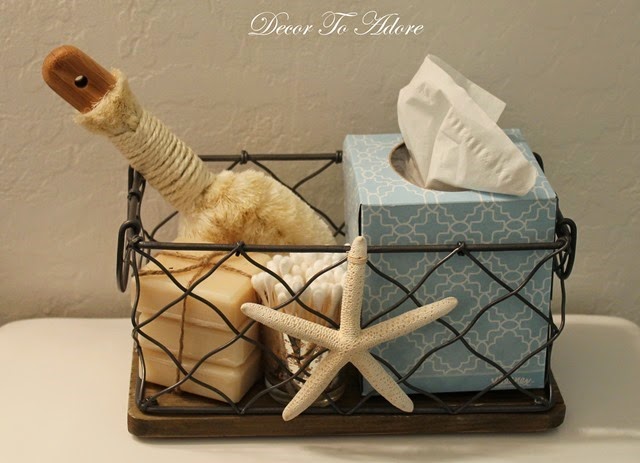 Have you made any small changes?
Laura