A big thank you to all who left such kind comments and emails regarding our new look for an antique bed.
Here is Sweet Guy's new bedding. Most of it came from our linen closet.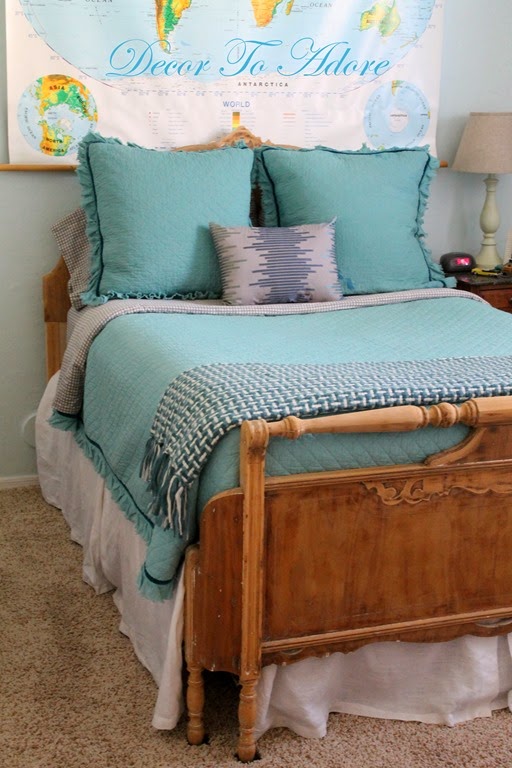 When talking about what look he wanted for his room he chose this image.
I asked him what elements he liked about the space and it was the color gray, the street signs, painted "Beatles" wall and the exposed brick.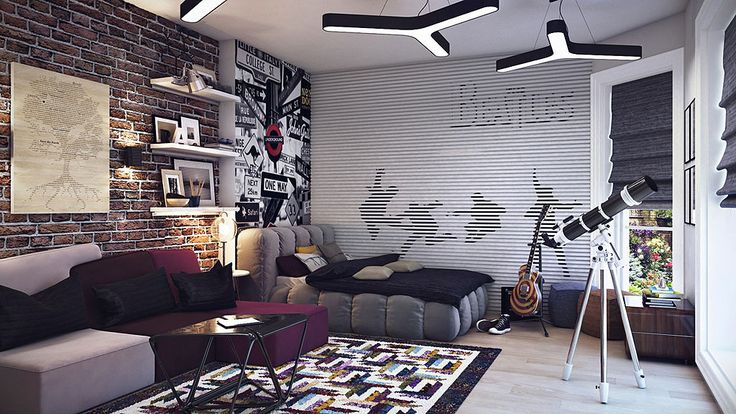 I told him that since we were moving the wall elements might have to wait until we were settled in our new home. He agreed. So then we looked at "Gray Rooms".
He liked this…
…and that….
…and this.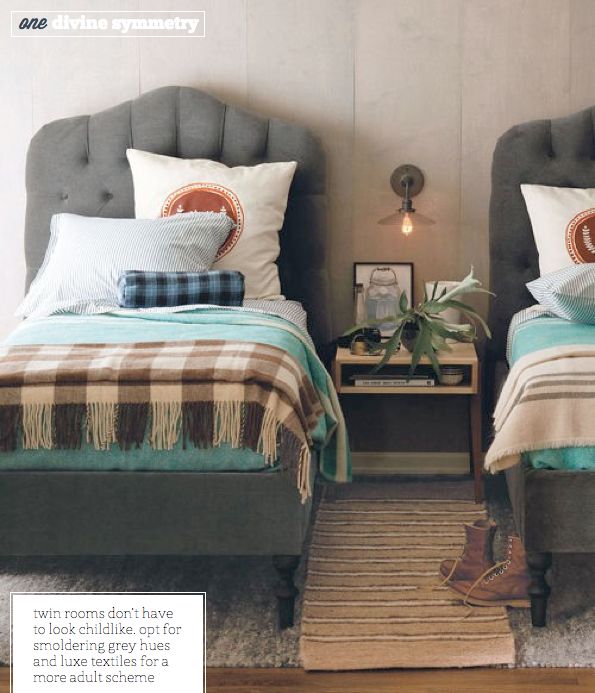 I told him we could absolutely paint the bed gray. I found a similar bed with a curved footboard that had been painted.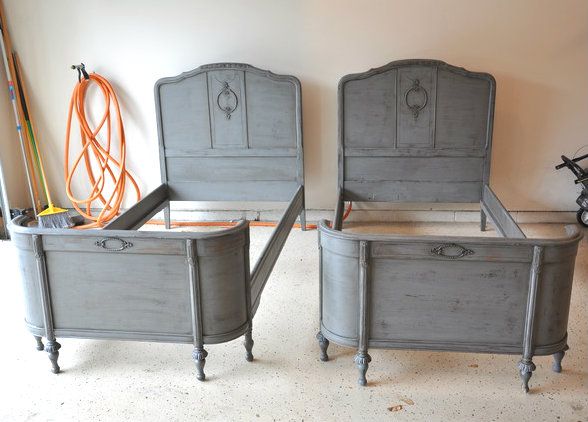 This was a similar option he liked too.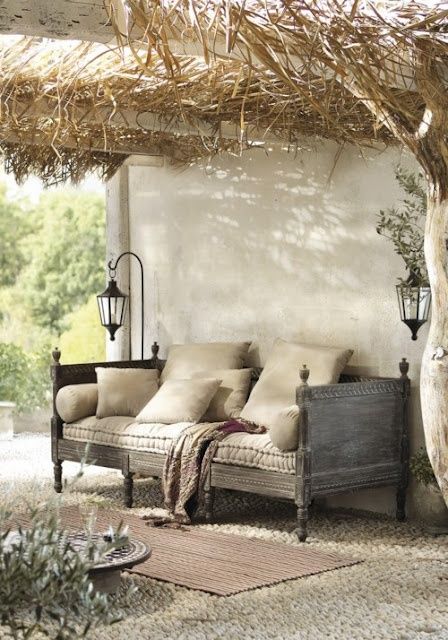 But we agreed that the paint job should wait until after we moved. However we did have a soft comforter he liked snuggling up in and I thought I could dye it teal since it was a light ivory. I also found a linen bed skirt in the closet that I kept a light color.
Success! He also needed new sheets immediately. We found a grey check set at Target on sale for $19.99.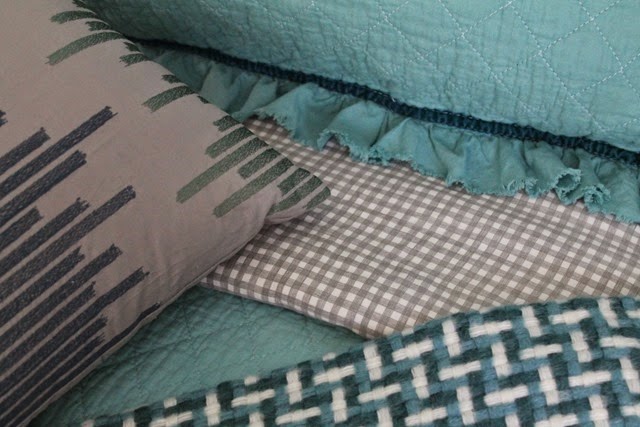 The accent pillow was found at Homegoods for $5.99. No joke.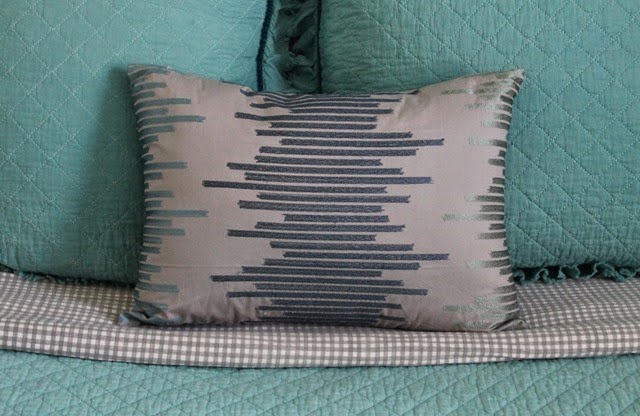 The check throw blanket was also found at Target but went back as soon as the snapshots were taken. We have decided to look for vintage Pendleton blankets on Ebay for a bit more character.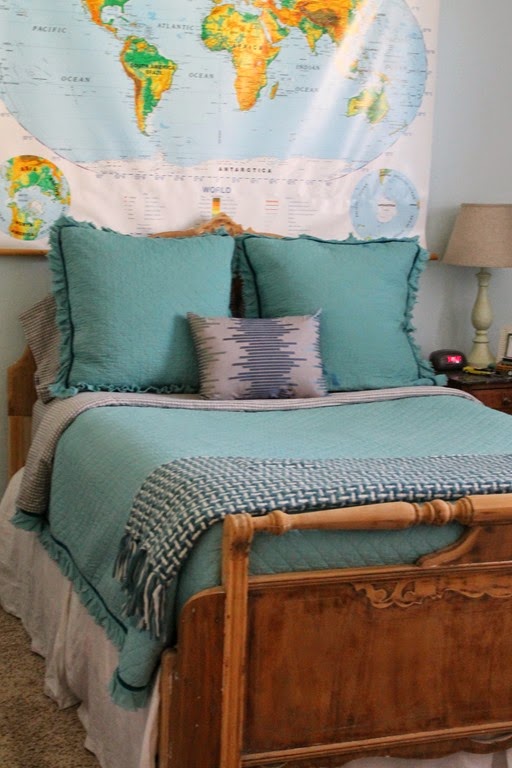 Temporary happiness was achieved using what we had until we move.
Laura