You guys I have been SO busy with school that I hadn't been to the hairdressers since January! I had been cutting my bangs and the front myself. Does anyone else do that?
But the the back of my hair was horrible and you can visibly see that it had been quite a while since my hair had met foil.  (Yes, I am very blessed that at my age I only have to highlight my hair. My grandfather Roy still had a head of dark wavy hair well into his 80's and I am crossing my fingers!)
Necklace and blouse~ Forever 21     Cardigan~ Target
One of my French classmates, Justin, is a hairdresser at a very nice salon here in Phoenix (J. Anthony's). As he sat behind me in class he would tell me all the time in a jovial fashion that I had better see him soon. 🙂
No sooner had Justin and I mastered our final French exam (40 oral questions and answers) that he had me sitting under a dryer.
Then he cut several inches of hair off. As it is already reaching 100 degrees here it couldn't come at a better time.
Justin went red with the highlights this go around and it's a fun change.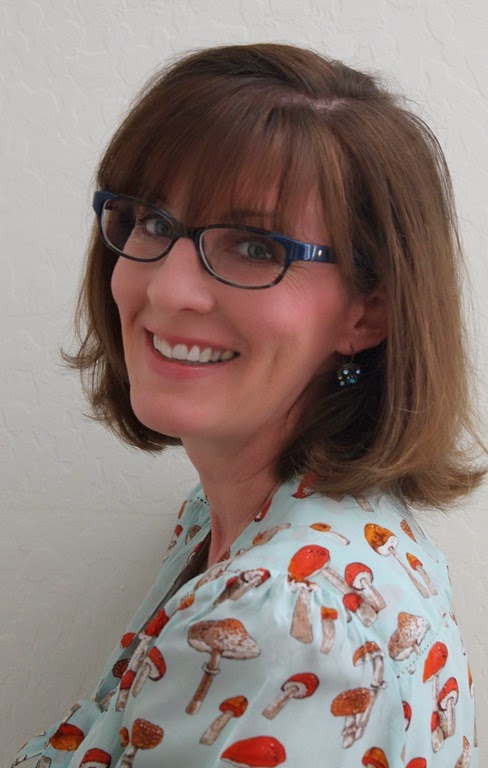 Then I went over to the optometrist office to pick up my new glasses that the Fashionista had picked out for me the week before. (I am near sighted so I only have to wear glasses when driving or in the back of a classroom to see the board so that is probably why you haven't seen me wearing glasses before.)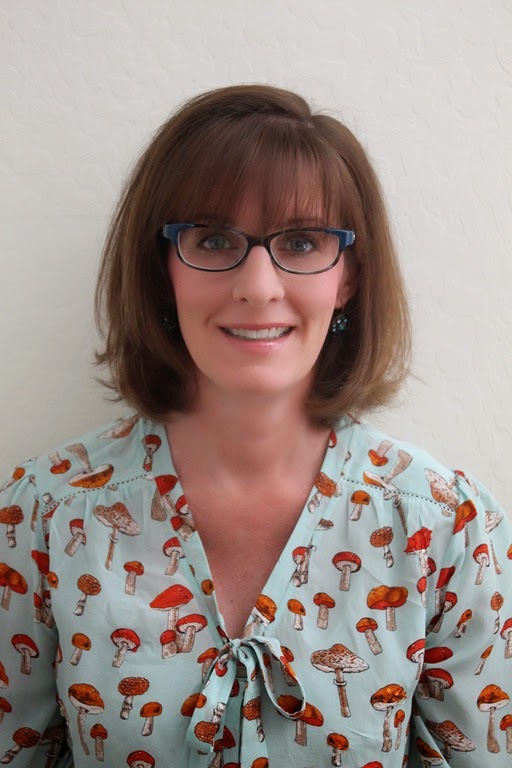 Glasses ~ Kate Spade Teal Tortoise   Blouse~ Anthropologie (Christmas clearance)  Earrings ~ Target long ago
Have you given yourself a makeover lately?
Laura
Linking to: