I've been busy transforming free and thrift store art to create a nautical themed gallery wall in my hallway.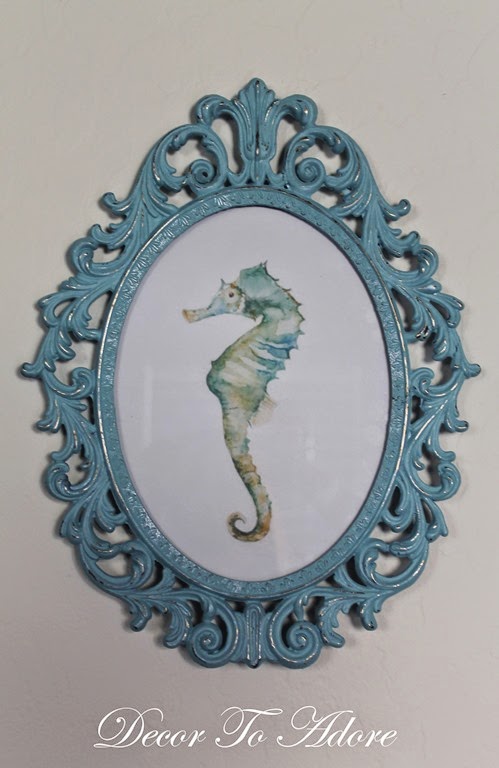 It's coming along pretty well and I am in the home stretch.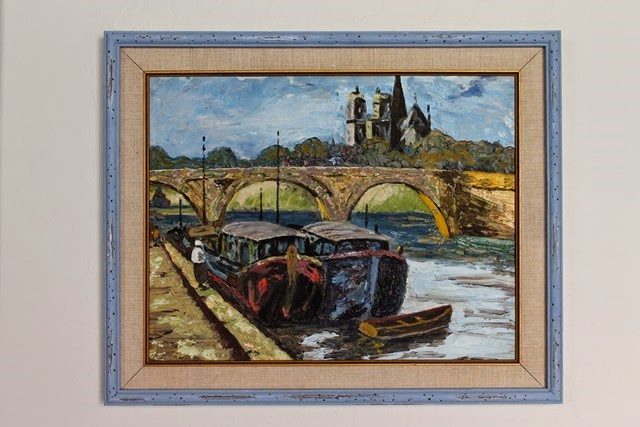 Do you want to see how dated they looked before?
Keep reading!
Over two years ago I had hit the thrift store jackpot when I came upon an entire cache of vintage French and Italian metal frames for mere pennies.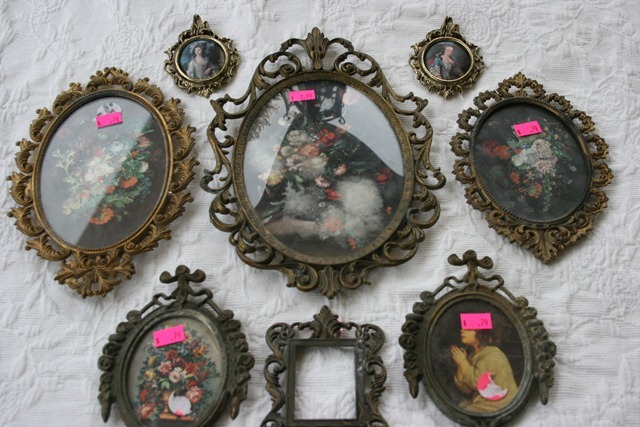 I used a few of the frames on my entry way gallery wall.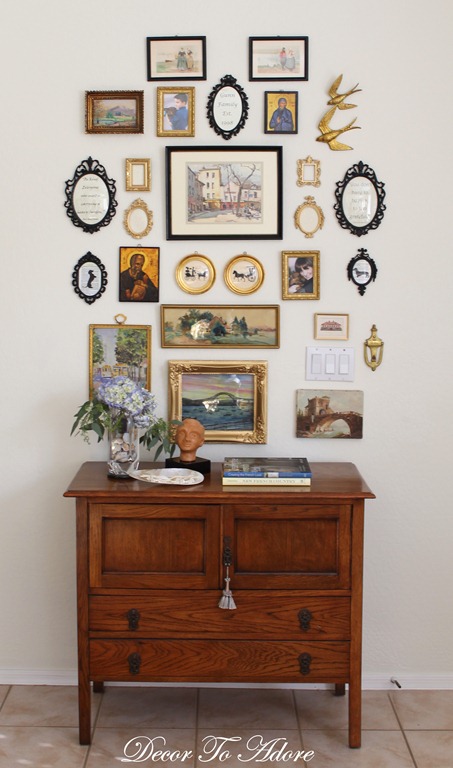 As well as creating a bit of lampshade bling with the smaller frames.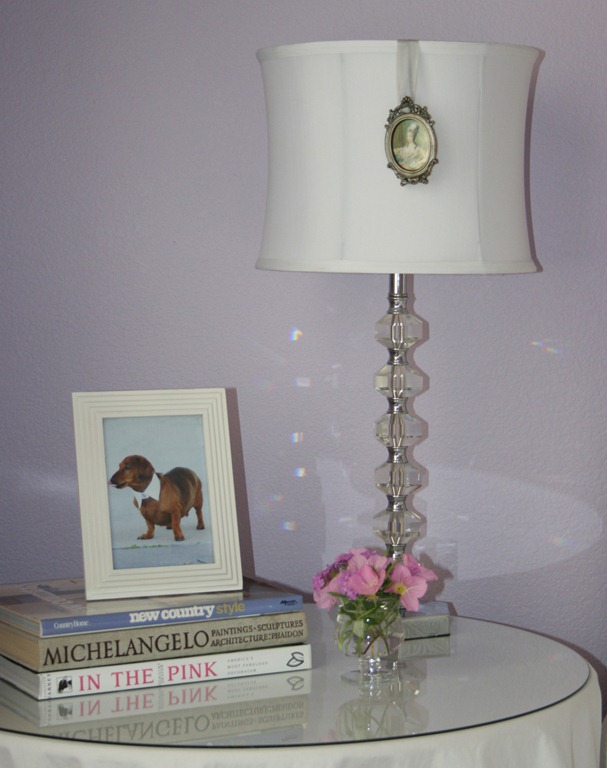 But I still had four large frames that I had never done anything with because the still life image was glued to the glass. As I am now in "Use it or lose it" mode I decided to see if they would come clean.
One at a time I carefully laid the glass in a hot water bath.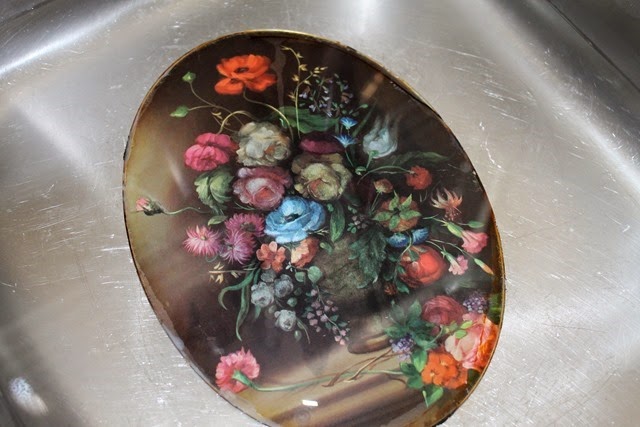 Taking a straight edge I then slowly removed the dampened images. It was on the glass really good!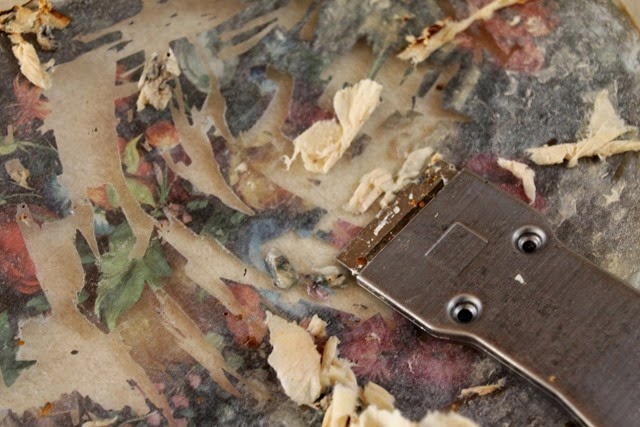 While the glass had been soaking I had been adding a few coats of acrylic paint to the clean metal frames. After drying for two days then I distressed the frames with a bit of sandpaper to let the brass metal glint through.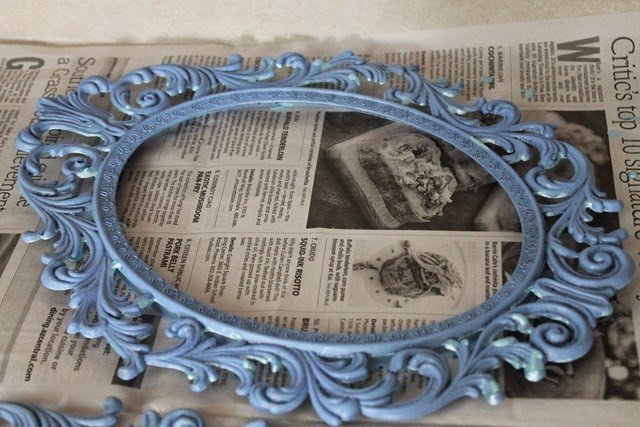 Once the glass was clean I used it to create a template for new art. I first though I would use old botanical shell prints. But the look was not quite "it".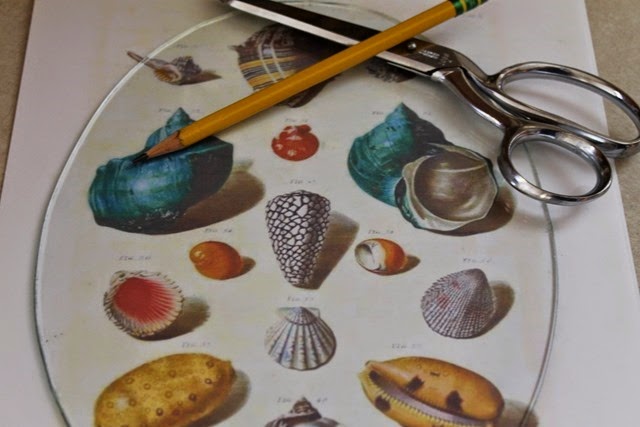 Then I remembered a set of four watercolor prints I had been given by a friend which were painted by artist Kelly Bermudez. They were light, bright and perfect.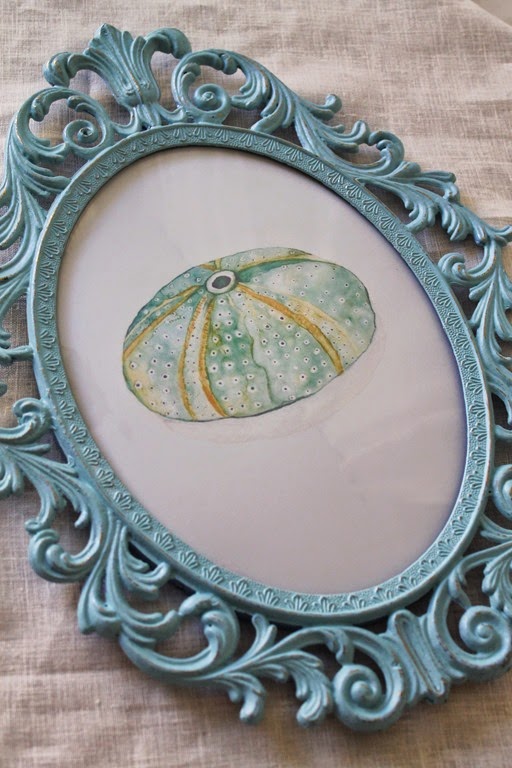 I found this impressionist style painting in a "free" pile during our recent neighborhood garage sale. While it's not great art it does remind me of Europe and I love the colors.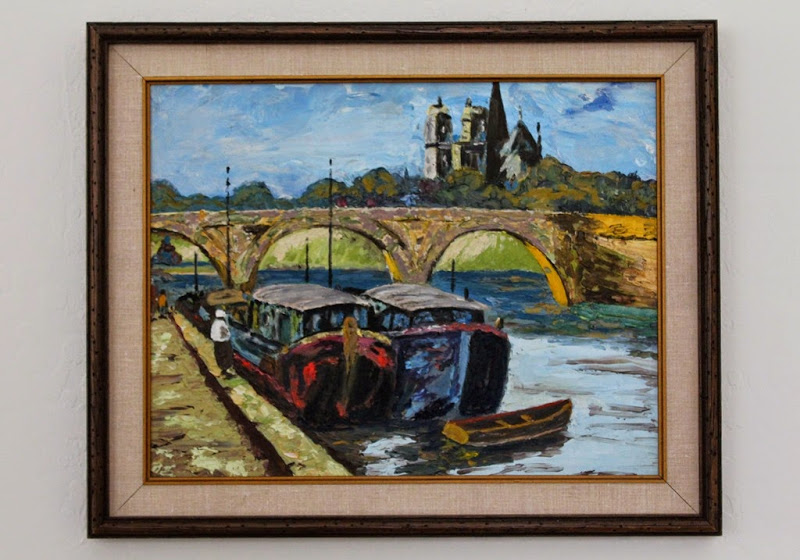 The frame was unlike anything I have ever seen before. I would like to eventually find a nicer frame but for now I thought a coat of paint might lighten things up.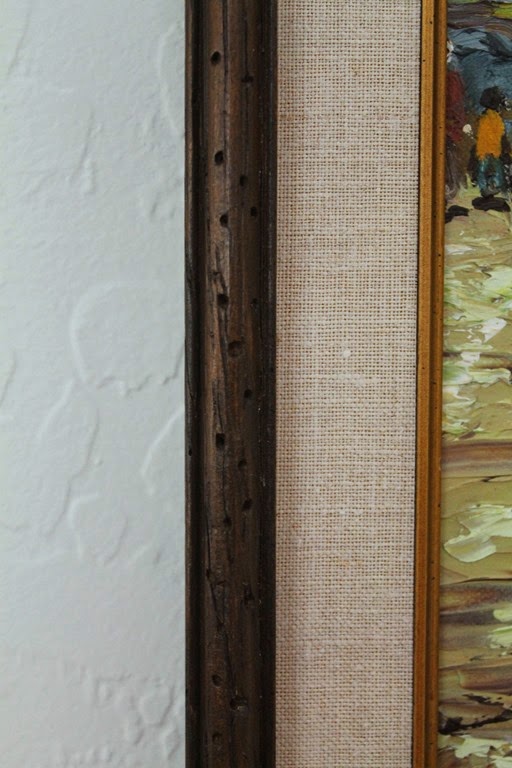 I taped off the linen matting and gave the dark wood one coat of pure white acrylic paint. This was then followed by a custom mix of blue I created.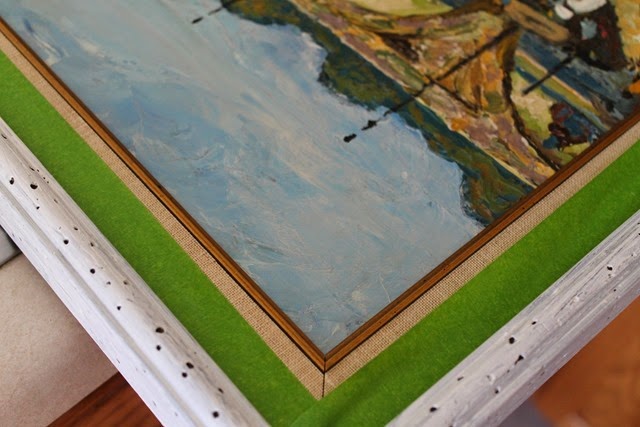 Once dry I distressed this frame a bit as well.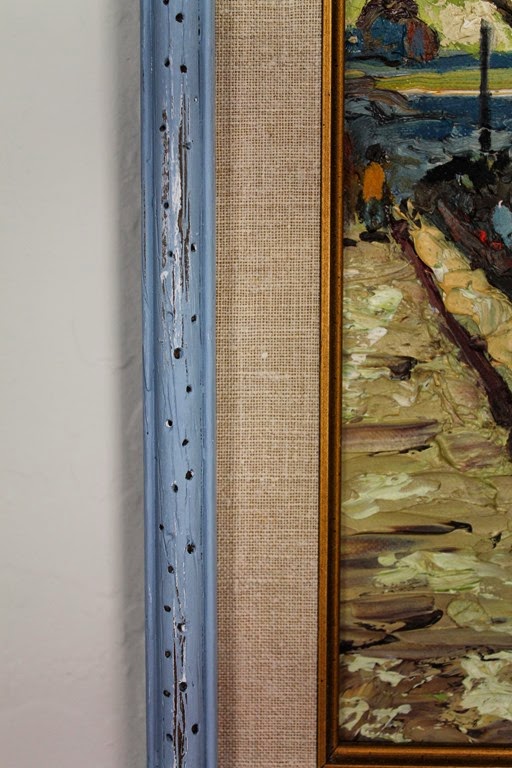 I hope to get everything hung and photographed tomorrow for a reveal on Monday.
Laura