I recently added a bit of spring splendor to my front entry.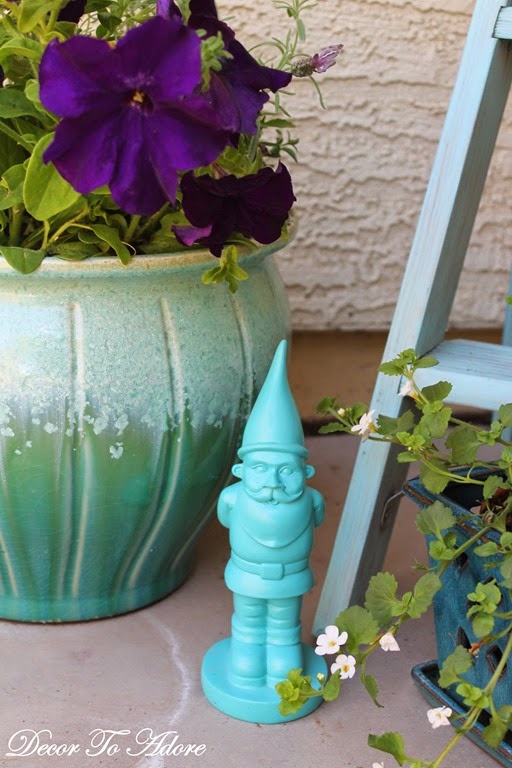 If was no April Fool when I shamefully shared with you the state of my front door on Sunday.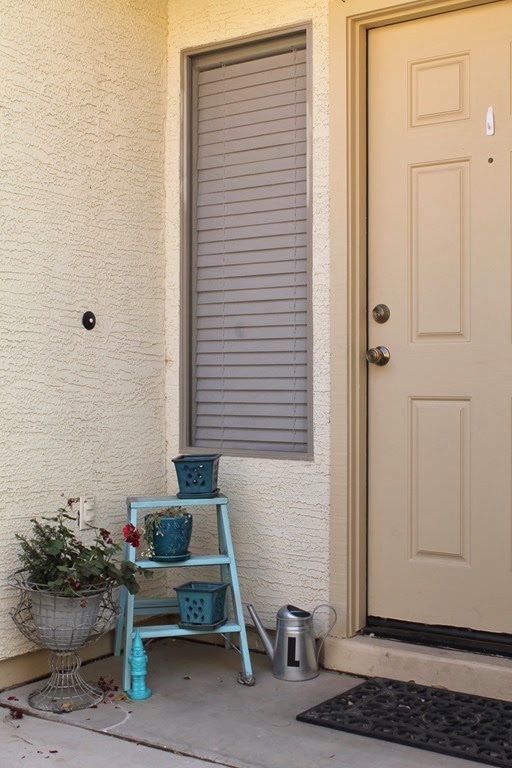 I had loaded up on $2 plants when I attended the Home Depot Garden Party last Saturday. I also couldn't resist picking up two more lovely pots.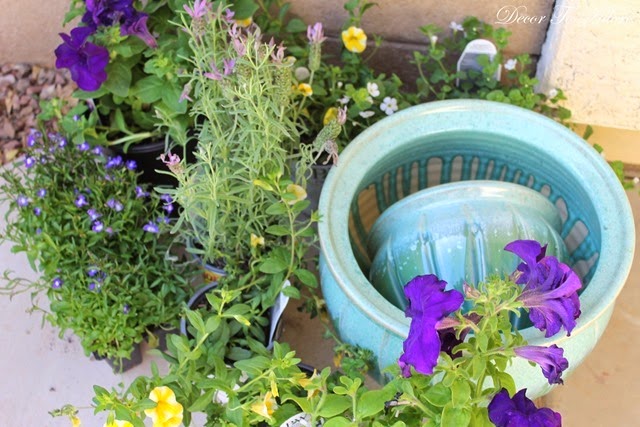 Keep reading to see the fantastic floral improvement.
Sometimes it's best just to begin with a clean sweep.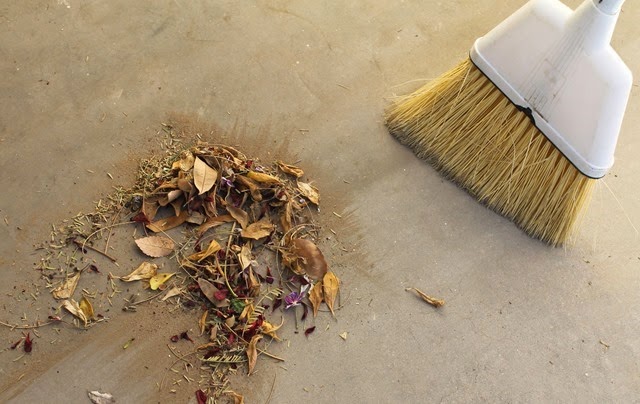 A huge dust storm hit Phoenix last week so the front door and window got a deep cleaning.
Then I trimmed away the dead and "leggy" plants in the planters that line our sidewalk.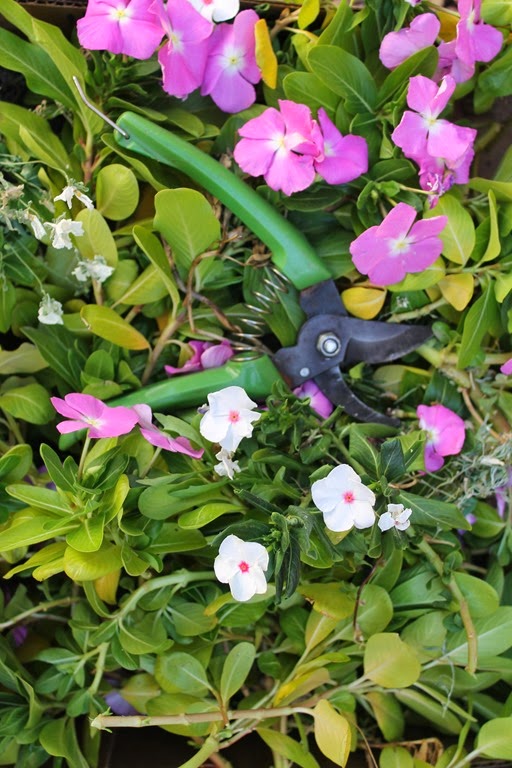 I began to fill up my pots with happy new plants. All of this activity took just 30 minutes. Why had I waited so long?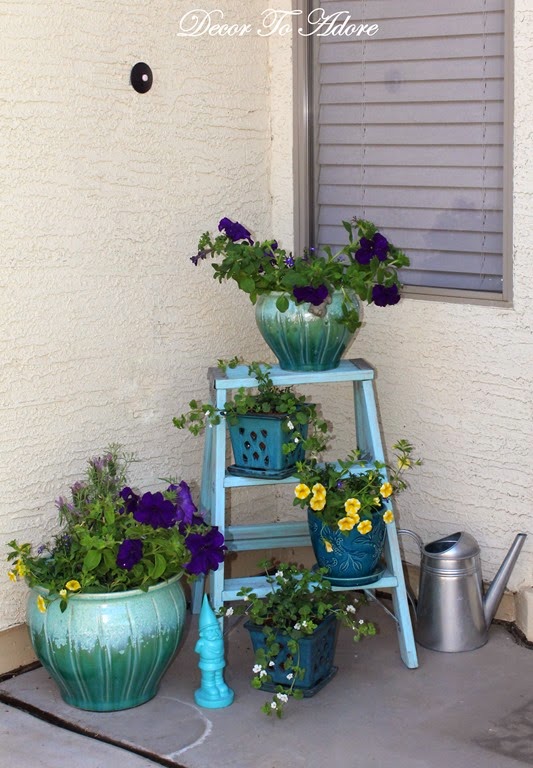 I selected a cool color palette with a pop of yellow that is perfect for the hot desert. I can't wait until the plants fill in a bit and begin to cascade down the side of the pots.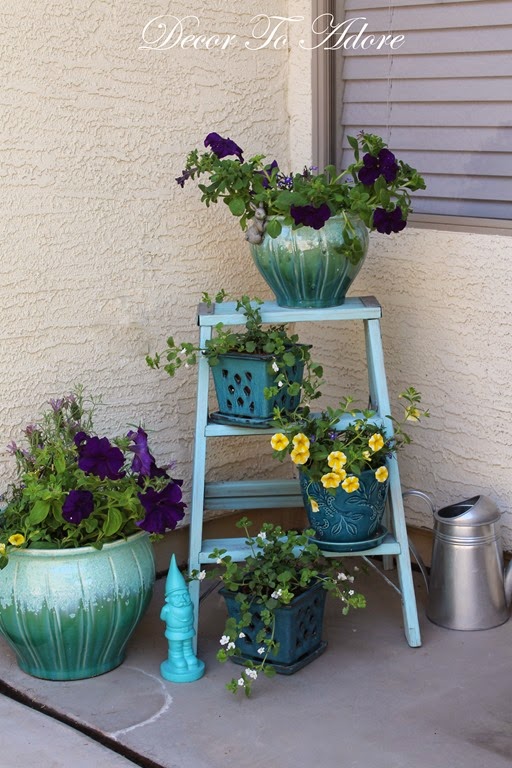 Right now there is just one wee bunny but I think I might add in a few friends and an egg or two next week.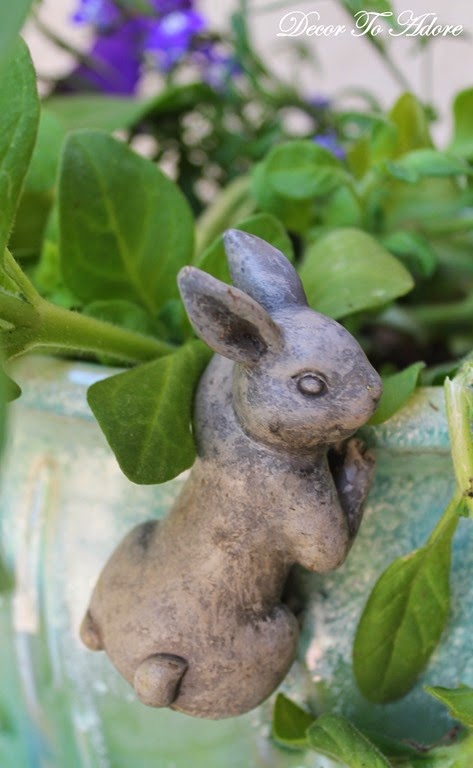 On Thursday  I will share the new front door wreath I created which added a perfect finishing touch.
Have a blooming beautiful day,
Laura