How's that for a title?
Wait until you see the great stuff I got rid of.
At the beginning of the new year I came across a blog that was having a challenge:

The premise was:
5.5 things a day.
38 things a week.
168 things a month.
This was something I could do and something I needed to do since I knew our family would have a big move sometime in 2014.
I started small and worked my way up.
Let me say
"My name is Laura and I am a magazine hoarder." Big time.
I have three baskets throughout the house that are filled with nothing but magazines. I dumped just one basket out and started separating my paper hoard into a "keep" and "donate" pile.
You guys I had magazines that were over 4 years old in the second pile.
Then I went through the "keep" pile and tore out the articles that I liked and put them in a clear plastic cover tucked inside a binder. Which then meant my "donate" pile grew even taller.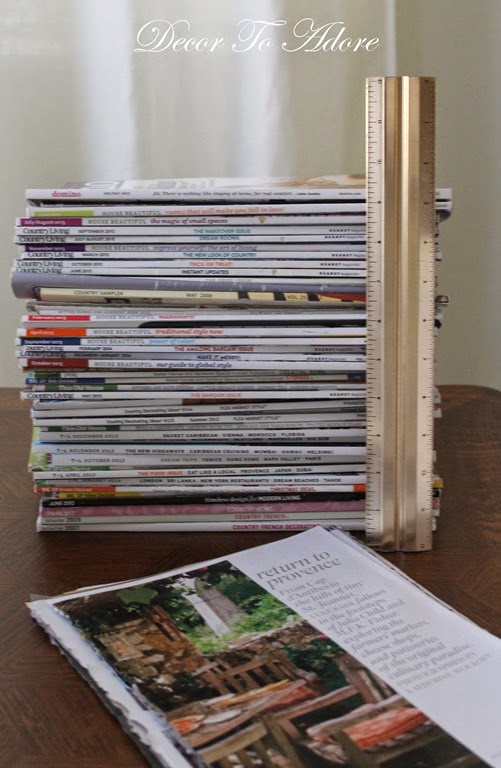 Just one basket of magazines weighed 27 pounds. I loaded up my car and drove over to the military hospital. They were thrilled to get some relatively new reading material for their waiting room.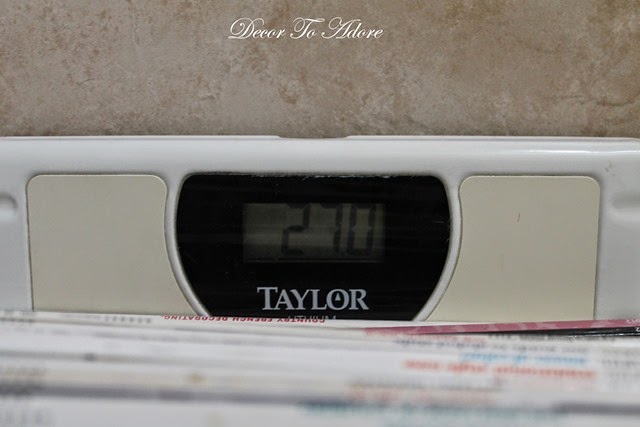 And that concluded my great purge…until March when I read about 40 bags in 40 day. There is even a Pinterest page.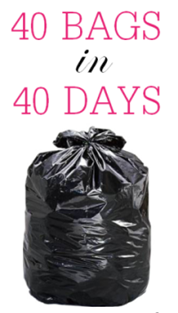 The general idea is to "cleanse" your house of all the excess during the forty days of Lent. You fill one bag a day with things you no longer need or use.
I just started piling stuff up in the garage. It quickly became a huge mountain made of "stuff". Then I learned our HOA would have a community wide garage sale. So I put our hoarding tendencies on display for all the world to see.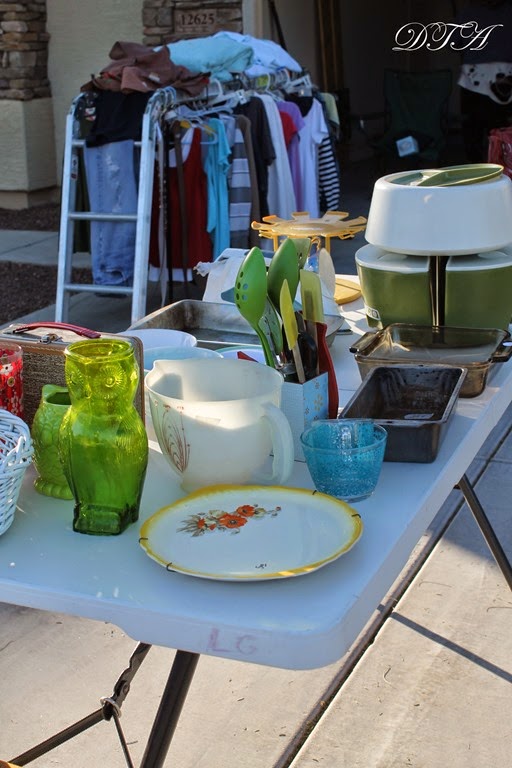 When the sale was over I immediately put the remaining things into bags and drove over to the thrift store to donate the good and clean items we were no longer using. I filled up the entire backseat and a good portion of the bed of our truck.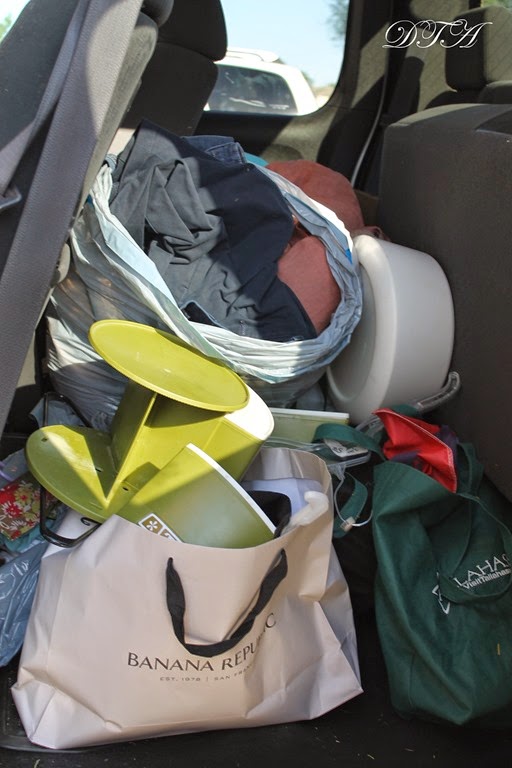 But I was not finished. Getting ready to put our condo back on the market I cleaned that out and put several large items on Craigslist.
They included a circa 1980's fridge, dishwasher and stove. All still in working condition but "vintage". As well as an older washer and dryer also in working order.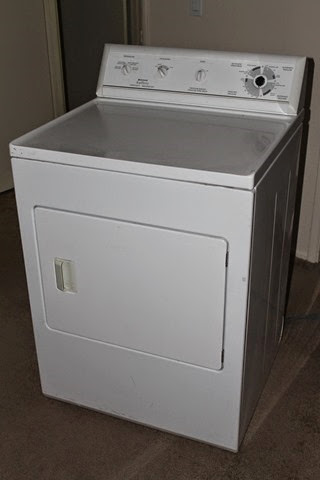 For two weeks I went back and forth from my home to the condo to meet potential buyers. It was a 50 mile round trip.
One item in particular just about did me in.
An Ikea dresser we no longer needed.
This is also an item that I can emphatically confirm the loss of at least 60 pounds.
Even though I stressed in the Craigslist ad that the dresser was "heavy and solid" and that "the condo was upstairs" the gal that ended up buying this piece showed up ALONE. (Still scratching my head over that.)
Thank goodness the Fashionista had also come along with me that day. So the three of us somehow managed to get this ginormous monster down the stairs and onto the bed of the lady's truck.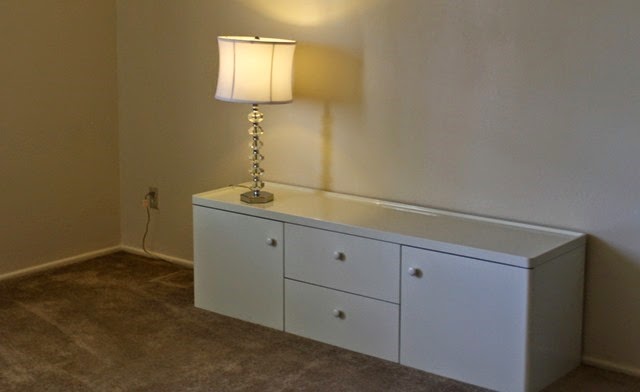 That experience made me update another Craiglist ad I had up to now read "please bring a second very strong person with you to help move this item".
It was very heavy Ikea sideboard that I still loved but had absolutely no room for. Yep, this loss stung a bit.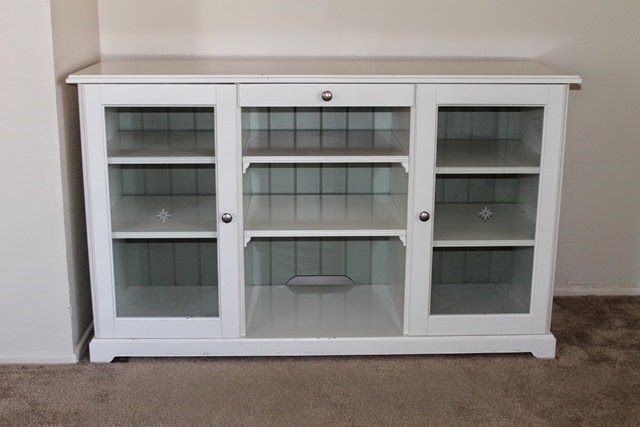 But the one item (or 5 if you count individually) that I am still smarting from 2 weeks later is the sale of my beloved kitchen table with 4 antique French bentwood chairs.
We hadn't used this set in over two years. There was literally no room in our tiny house for this set. That coupled with that we have no idea where we will be moving (possibly cross country) and whether or not we would have room for it in our new home meant it needed to go. 
Yes, gulp, it was time for this beautiful band aid to be quickly torn off.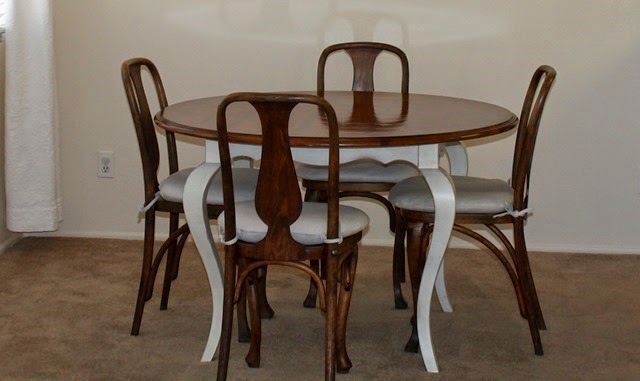 So yeah, I gave up several huge things for Lent as well as for the two challenges. Based on the last image alone I am declaring myself the winner of both challenges.
It's good to be reminded that "It's just stuff" no matter how painful the lesson is.
Laura
Linking to:
Between Naps On The Porch, The Dedicated House, A Stroll Thru Life, Not Just A Housewife,  A Bowl Full of Lemons, We Are That Family, Someday Crafts,The 36th Avenue, Ivy and Elephants, Savvy Southern Style, Katherine's Corner, Posed Perfection,Craftberry Bush, Stonegable, Jennifer Rizzo, No Minimalist Here, Country Cottage, The Shabby Nest,Imparting Grace,My Romantic Home, Common Ground, The Charm of Home,Tatertots and Jello, Funky Junk Interiors