It's already getting so warm in Phoenix that I hesitate to turn my oven on.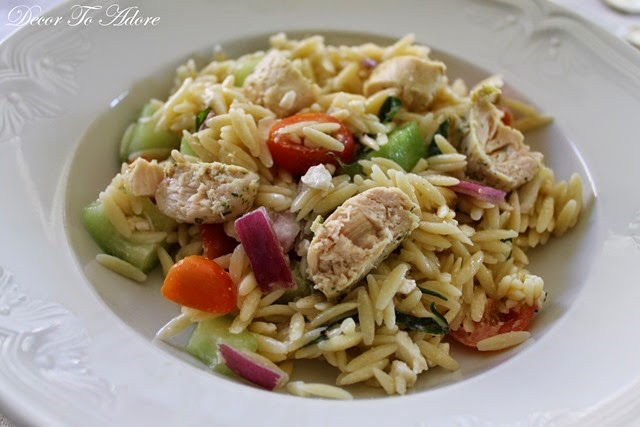 This recipe is a cool family favorite and so easy to make.
The recipe is as follows:
I box of cooked orzo pasta ( I use Barilla.)
1 deseeded and chopped English Cucumber (although a regular cuke will do in a pinch)
2 cups halved cherry tomatoes (or 2 regular tomatoes deseeded and chopped)
1/2 cup chopped purple onion
1/3 cup thinly sliced fresh basil
1 1/2  cups crumbled feta cheese (more or less per your preference)
1 cup of cooked chicken chopped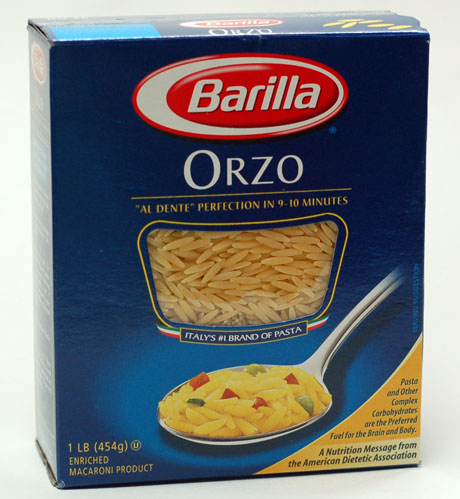 Combine everything in a large bowl and add:
2/3 cup olive oil
6 tablespoons fresh lemon juice
1 1/2 tablespoons of Dijon mustard ( I use Maille~ a French mustard)
2 teaspoons honey
salt and black pepper to taste
Mix well and enjoy!
Paired will iced tea and a lovely slice a bread this salad become a meal.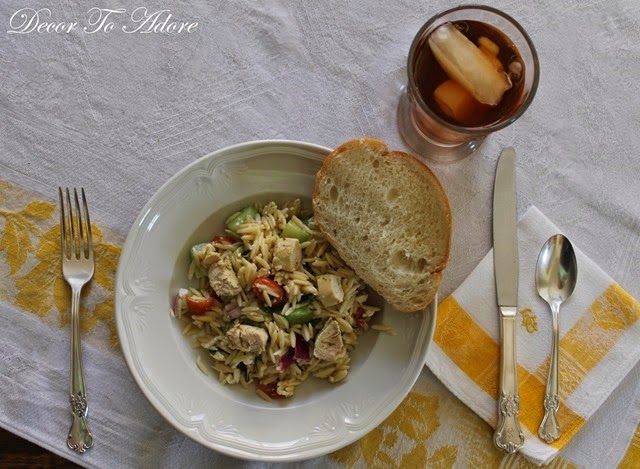 Bon appetite!
Laura