When you're the mother of a boy and the inside of your house becomes a soccer field disasters such as this can occur. (Miraculously the glass did not break!)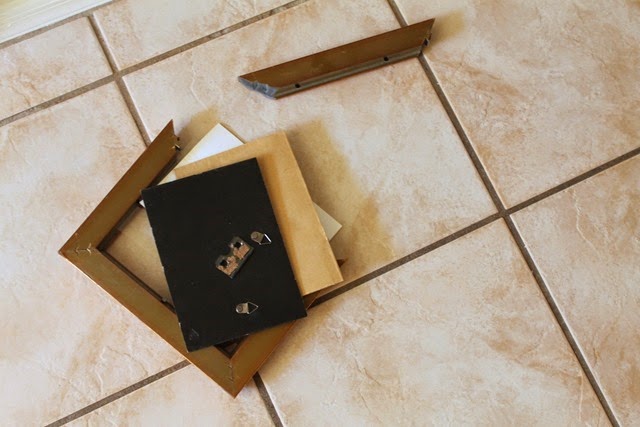 I remember purchasing this set of frames at a dollar store at least 10 years ago. Given that it was a resin frame a repair was possible, but it wouldn't look very good. It was time for an update.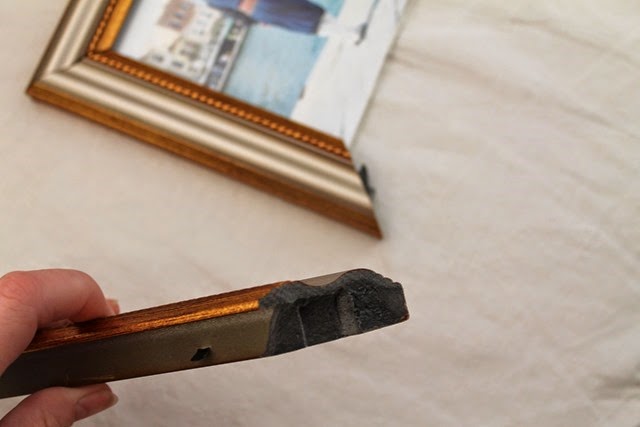 Keep reading to see a cost effective framing solution.
Even with a coupon wall frames are on the expensive side. At HomeGoods I found a lovely standing picture frame that even included a linen mat for $9.99 each. Mr. Décor's parents had given us a $20 gift card for our anniversary so the price was right.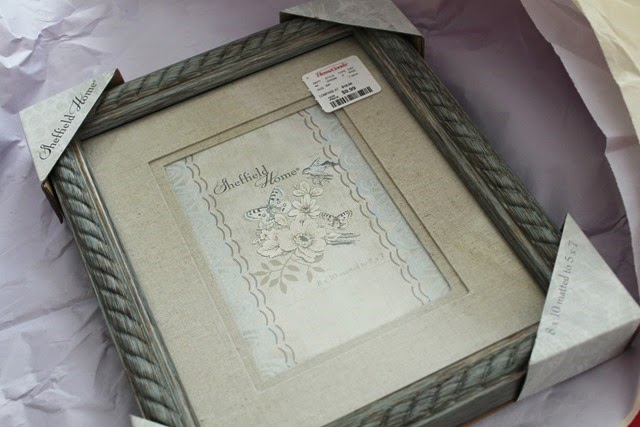 So I set about transforming a standing frame to a wall frame in less than two minutes.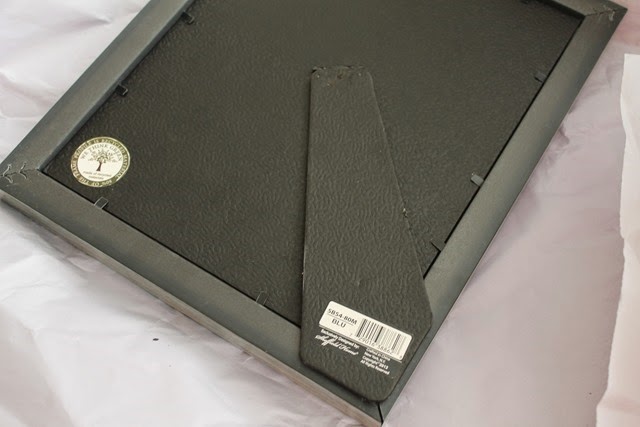 Begin by laying out a thick towel. Remove the glass from the picture frame and set it carefully to the side. Replace the backing into the frame for stability. Cut the ribbon behind the stand if there is one.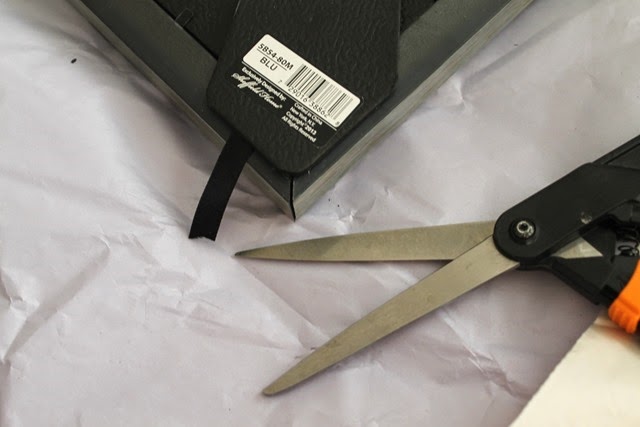 Next begin to move the stand all the way to the opposite side. Create a see saw motion back and forth.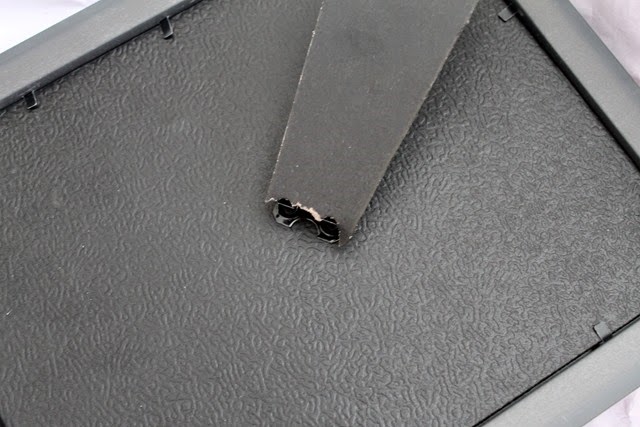 It took just five motions before the stand snapped off. Now it will lay flat against the wall.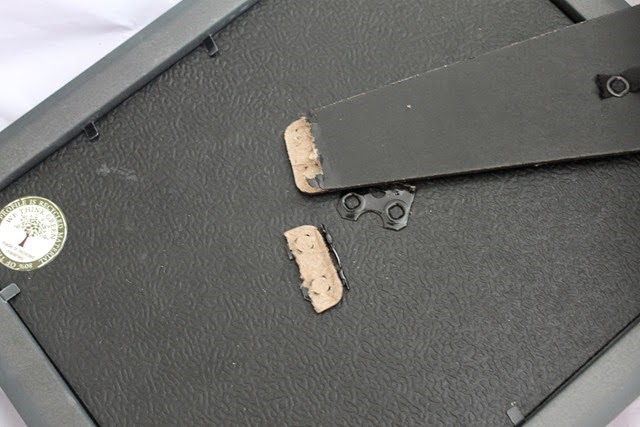 This had been the wall the pictures had been hanging on. The 5" x 7" sized frame had been upgraded to an 8" x 10" with a 5" x 7" mat. Due to the larger size it was no longer the right scale for this wall. The pictures would need to find a new home.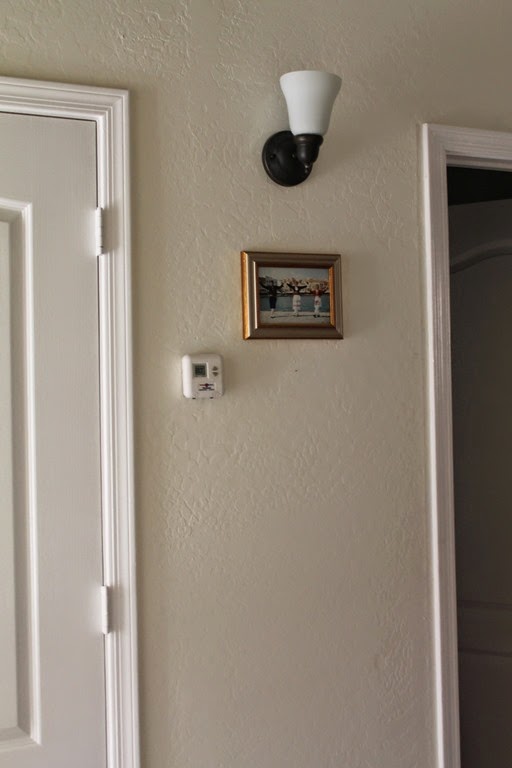 I moved the new frames to another wall down the hall. Which then led me to analyze what else was hanging nearby and deciding a makeover was in order. Ah, yet another decorating set of dominoes!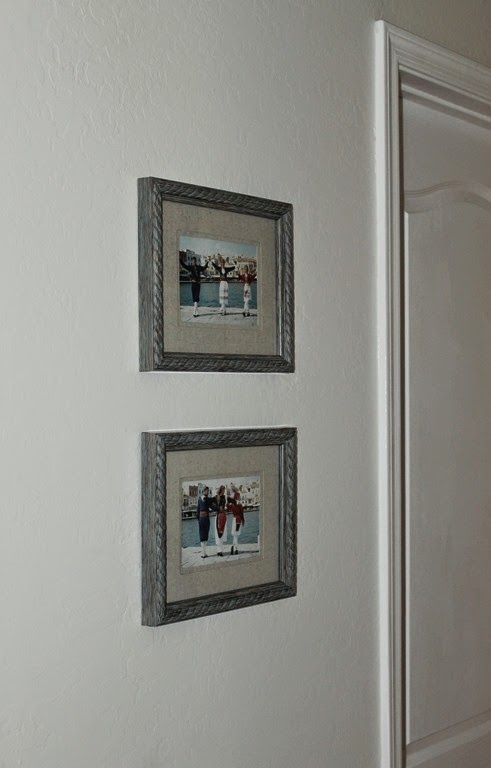 Come back tomorrow to see how I transformed this dark and dreary art into something bright and cheery.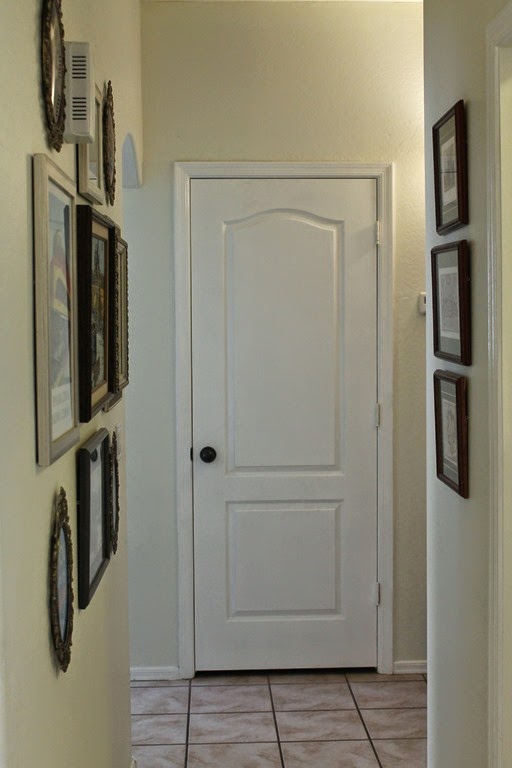 Happy Tuesday!
Laura