Last Thursday I announced on the Décor To Adore Facebook page that the Mr. has two job interviews scheduled for this week and two more next week. Can I get a woo hoo?
In preparation we we're hanging out in the closet selecting outfits and creating dry cleaning piles. I pulled down his necktie holder. I asked him to show me the ties that he has never worn and probably will never wear.
Six ties were selected. I pulled them off and put them in pile.
"What are you doing?" He inquired.
You know I have been cleaning and paring down hardcore for the past three weeks. Those are going in the garage sale pile." I replied.
"But they don't take up that much room. Why can't I just keep them"?
Ladies… therein lies my biggest organizational obstacle.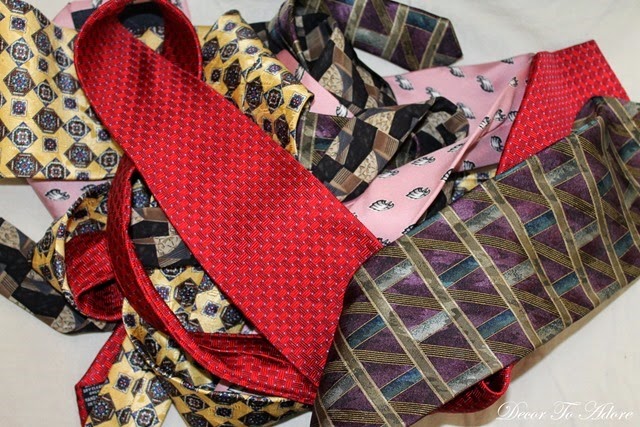 I've asked him to clean out the garage while he is home this week… 🙂
Tell me your stories.
Laura