Hi, I'm Denise from House at Forest Manor and I'm so happy to be guest blogging here at Laura's blog, Decor To Adore.  Laura is one of my favorite bloggers; I enjoy everything about her blog.
Today I'm sharing five of my favorite Irish things, in honor of the month of March and St. Patrick's Day.  For starters, one of my favorite things is Ireland itself; it is truly a beautiful country.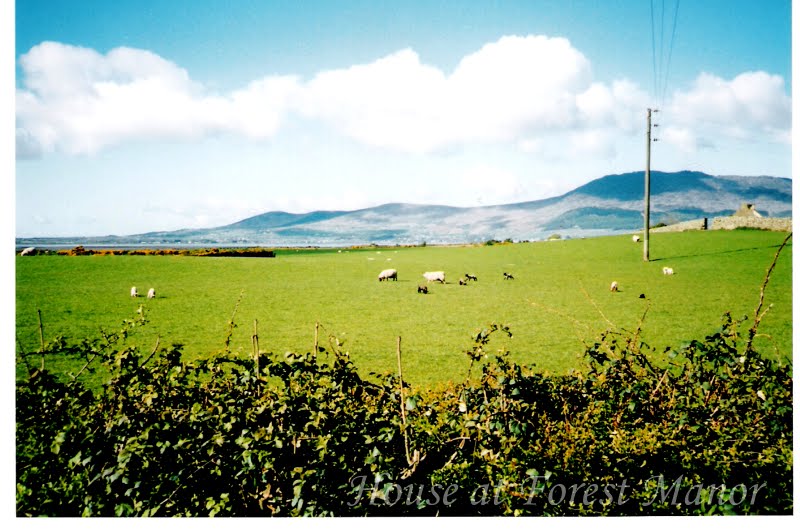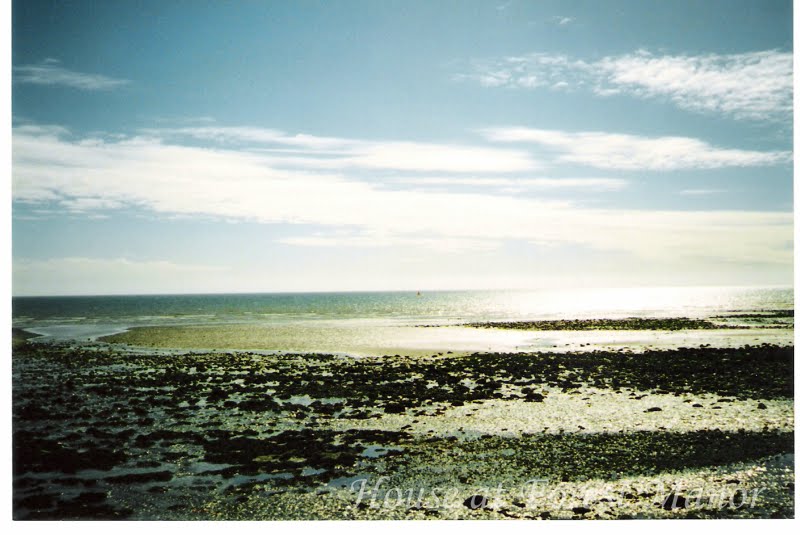 I was fortunate to be able to travel to Ireland with my husband when he was there on business in 1999.  You can read about that trip Here and Here.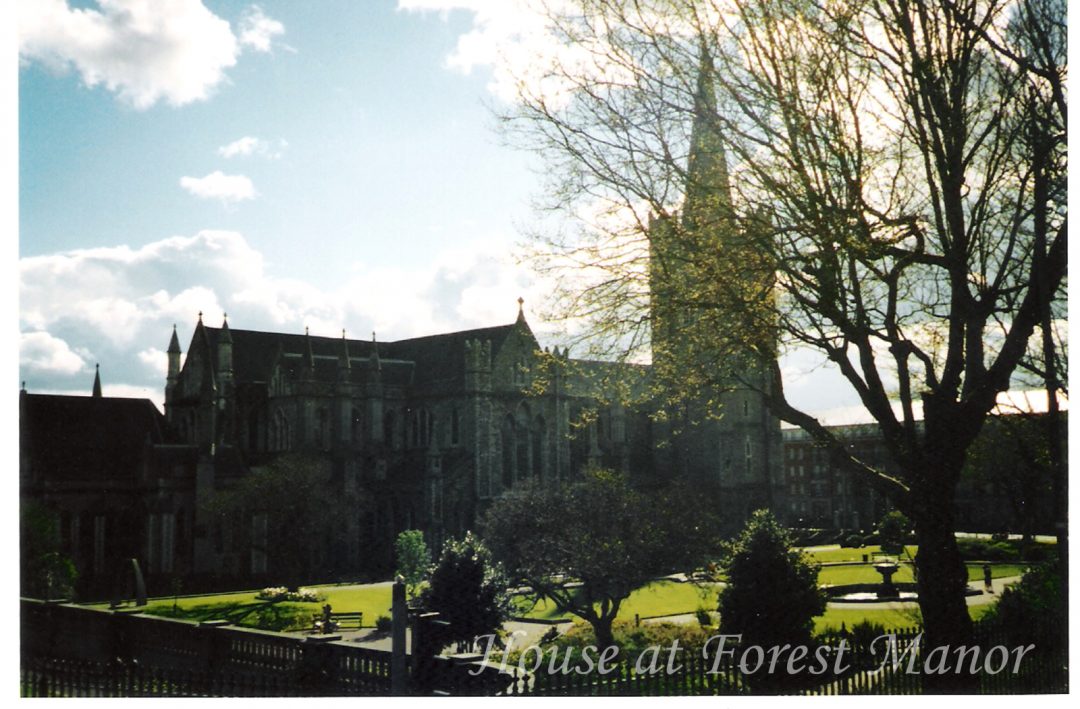 Keep reading to see more of Denise's Irish themed favorites. She saved some of the best for last!
A second favorite of mine is Irish linen.  The people of Ireland make such beautiful linen and lace goods. This table runner that my in-laws brought me from Ireland is a real treasure.  I love the embroidered shamrocks at each corner and the hem stitching, which gives it such a classic look.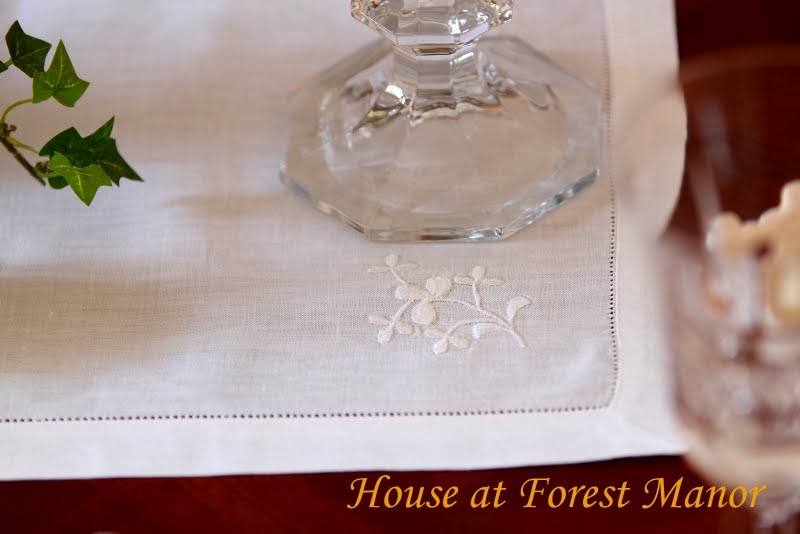 More hem stitching here.  These are linen napkins given to me by a friend.  Her mother had purchased them many years ago on a trip to Ireland.  The orange and green napkins represent the colors of the Irish flag, and the white napkin is one I already owned (not Irish).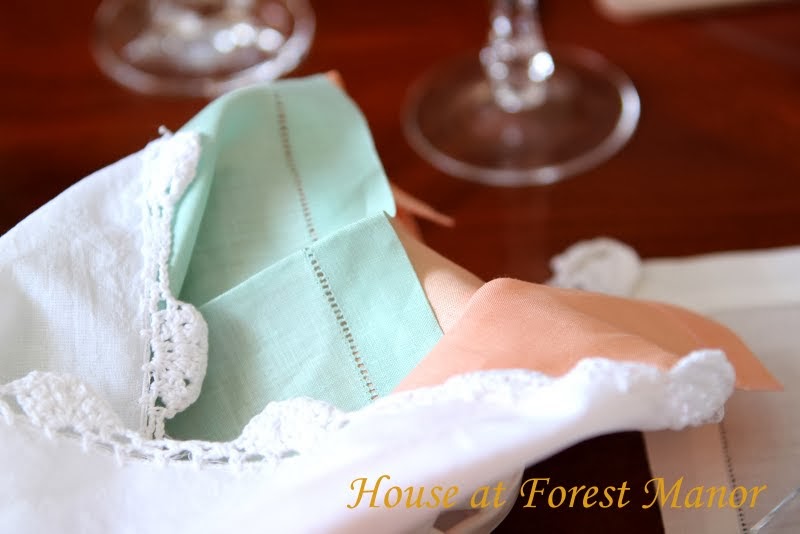 Another of my favorites is Irish china and crystal.  Waterford crystal is world-renowned for its beauty and quality, and I love the delicate look of Belleek china.
I don't own any Waterford crystal, but I did manage to acquire three small pieces of Belleek.  The little round box with lid on the right I found in Dublin when I was there.  On a later trip, my husband bought the Christmas ornament for me (center).  The bell in the back is one I found at an antiques shop in South Carolina several years ago.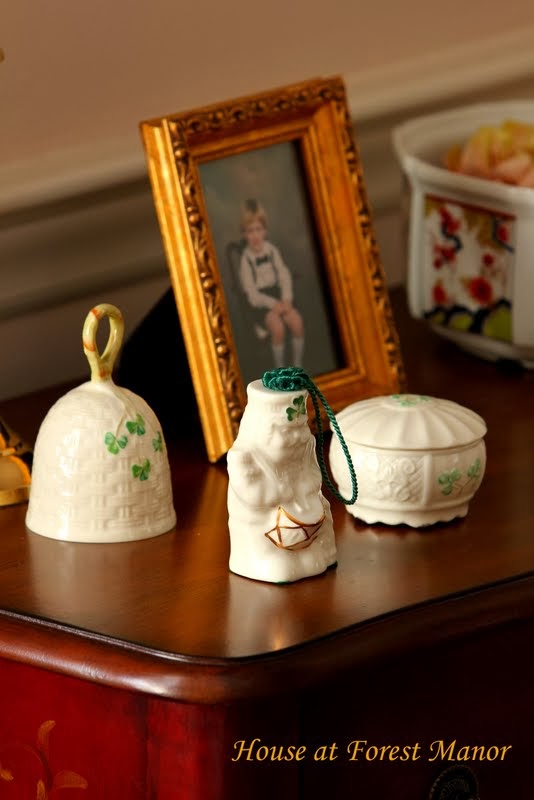 This Royal Tara china bell is one that I brought back to my grandmother from our trip in 1999.  I put together an Irish tablescape for St. Patrick's Day Here.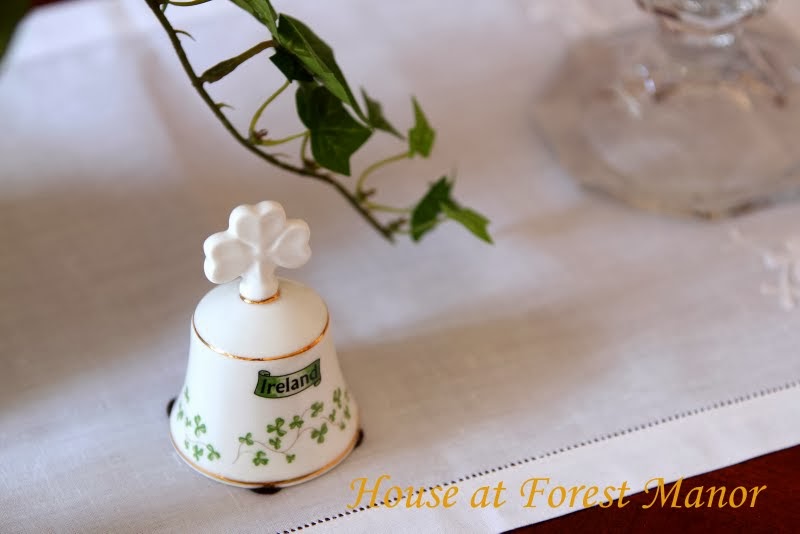 A fourth favorite Irish thing is Irish tea.  🙂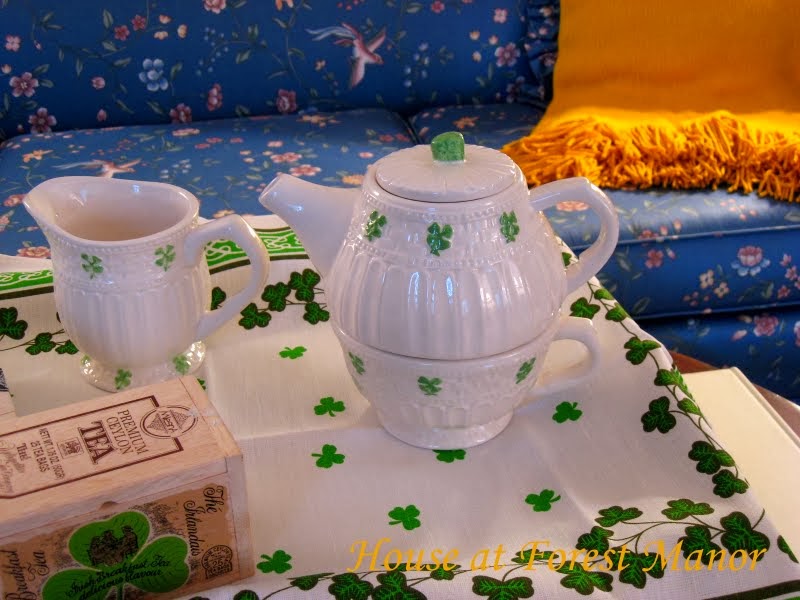 I found this cute "tea for one" set at HomeGoods last year.  I love HomeGoods; if they were Irish, I'd have to say they were one of my favorite Irish things.   😉
I especially like Irish Breakfast Tea and Irish Cream Tea.  I almost always start my day with coffee; it really helps me get going.  But, if I'm ever sick with a cold or just feeling a little under the weather, tea tastes much better to me.  I like Irish Breakfast Tea in the morning because it packs a nice punch — almost like coffee.  Irish Cream Tea is just a good, all around tea to drink any time of day.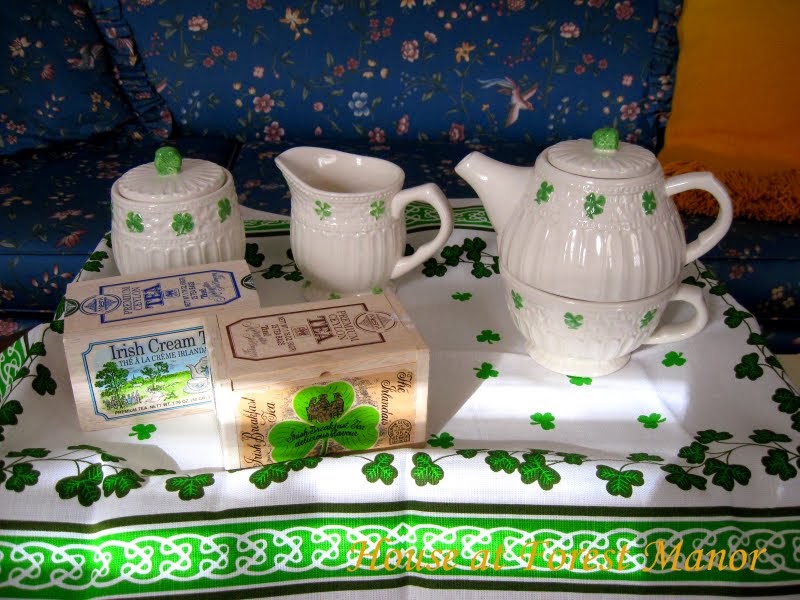 There's a tea shop in our town that carries a selection of teas imported from England and Ireland.  That's where these came from.  I love the little wooden tea caddies, and inside, the bags are packaged in foil to keep them extra fresh.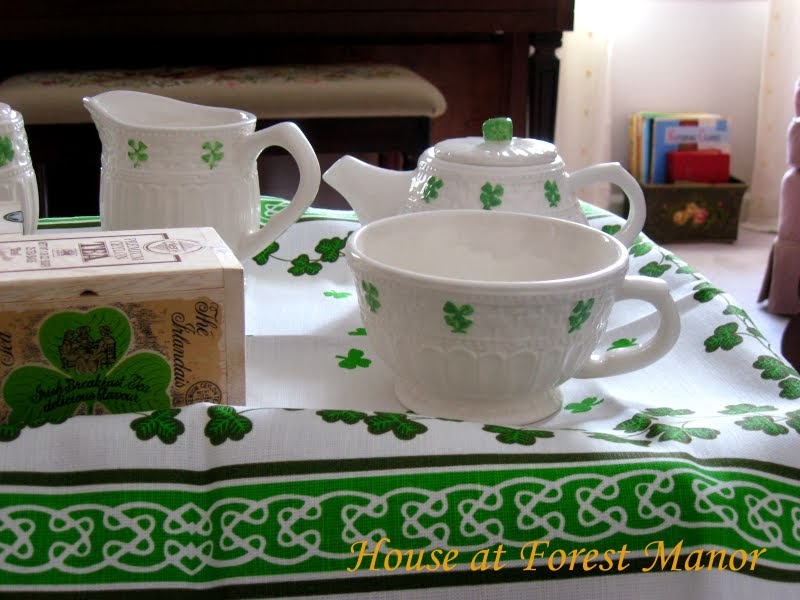 The tea shop also carries gift items and tea accessories, including some Irish linen goods.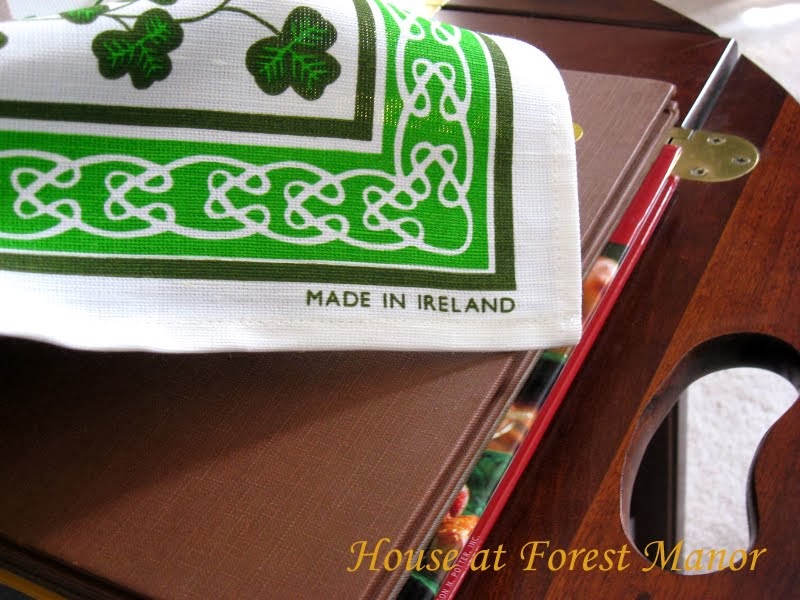 I found this pretty shamrock tray cloth there, as well — love the Celtic knot pattern around the border.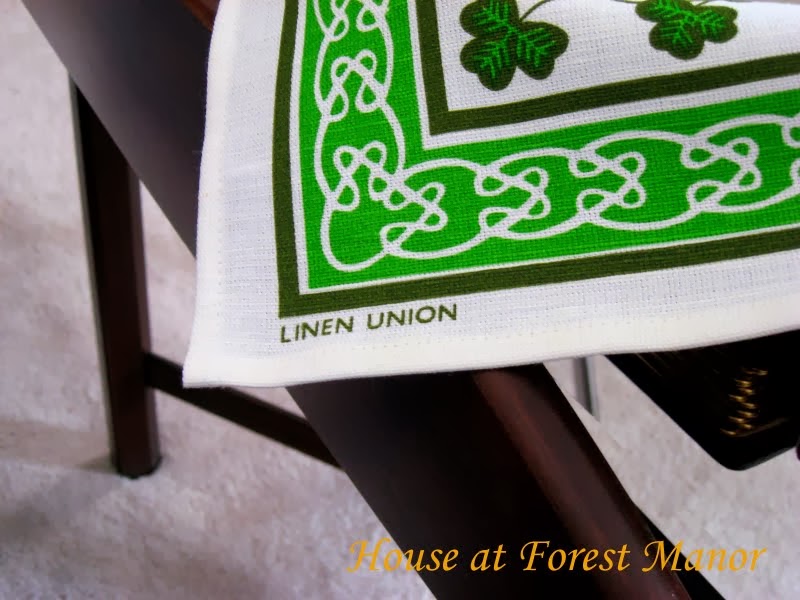 My fifth favorite Irish thing is the wonderful Irish Shamrock plant.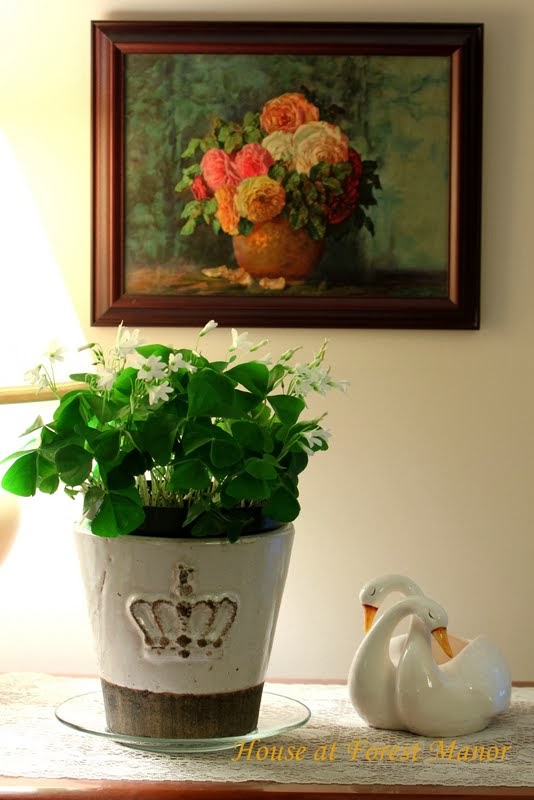 Did you know that shamrocks are bulbs?  They are — you can plant them outside and they look really lovely.  They die down in the fall when it gets cold out, and then they come back in spring and grow and bloom all summer.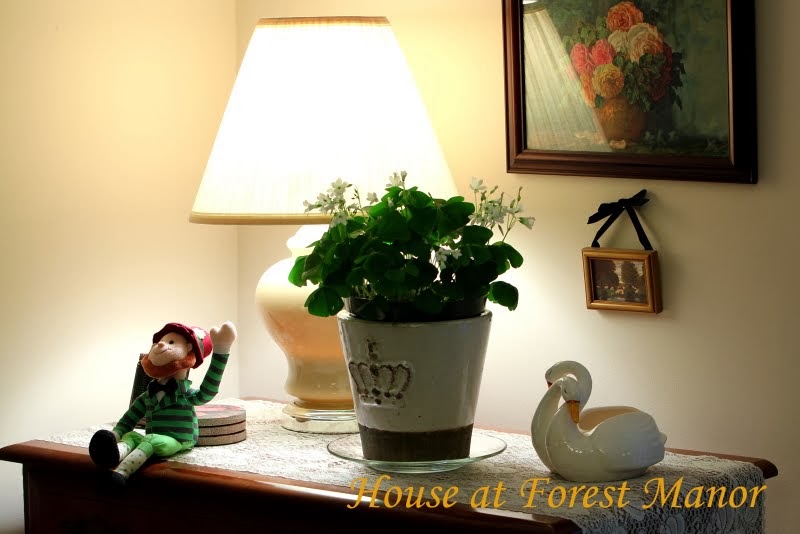 I put together a tablescape for St. Patrick's Day Here.
Oh Denise thank you so very much for a lovely and informative post! I have to add in that there is one more super cute reason to visit Denise's blog. They just added a new member to the family~ Duncan, the darling Scottish terrier.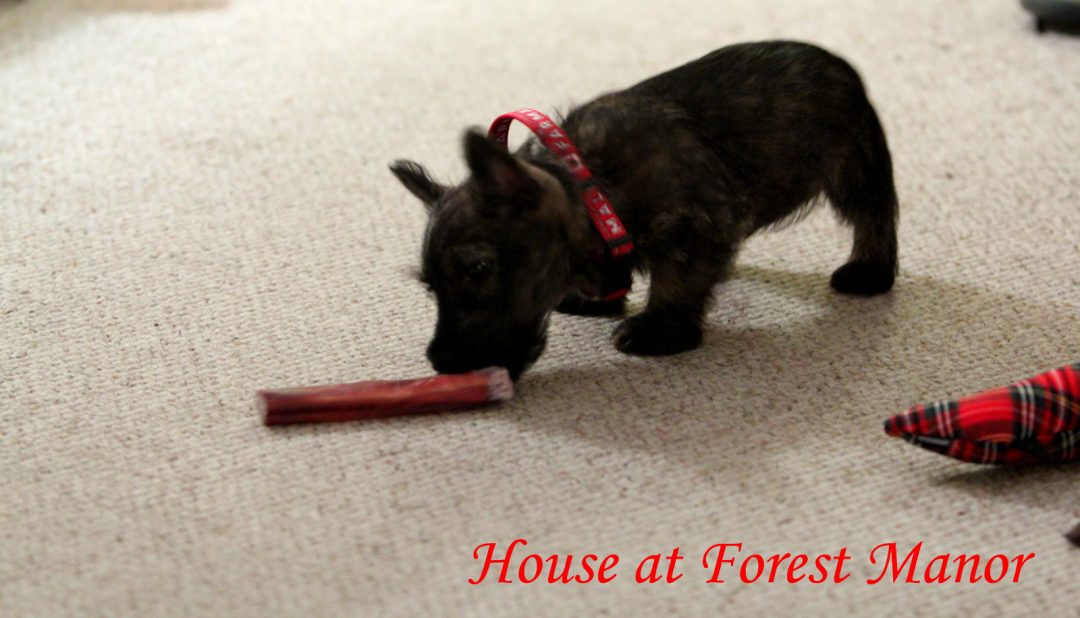 I am truly in the mood to dance an Irish jig now.
Laura