In September of 2011 I tore this image out of a magazine. This was in the days before Pinterest and everything I collected went into a clear protector sheet and added into a binder that was organized by rooms.
I love this kitchen. In many ways it is my dream kitchen. I remember pouring over this space with a magnifying glass.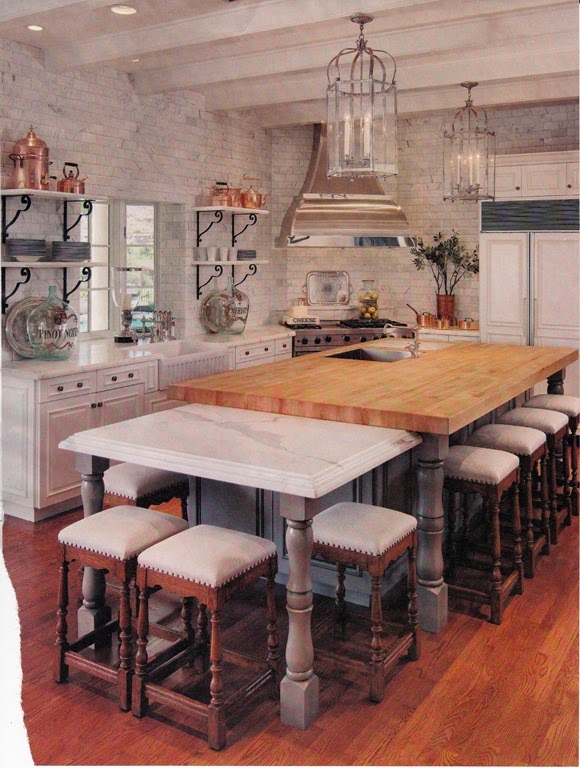 Keep reading to see which element I added to my kitchen.
Last weekend our neighborhood had a community wide garage sale. I picked this gem out of a neighbors "free" pile and ran home.
Mr. Décor took one look at it and said "I thought we were supposed to be getting rid of things not bringing things home. Besides, don't we already have one of those?" Yes, we do have a champagne bucket….but.
It took me over an hour to clean it. I used Martha Stewart's method to get the first layer of tarnish off and then polished the piece for a good long while.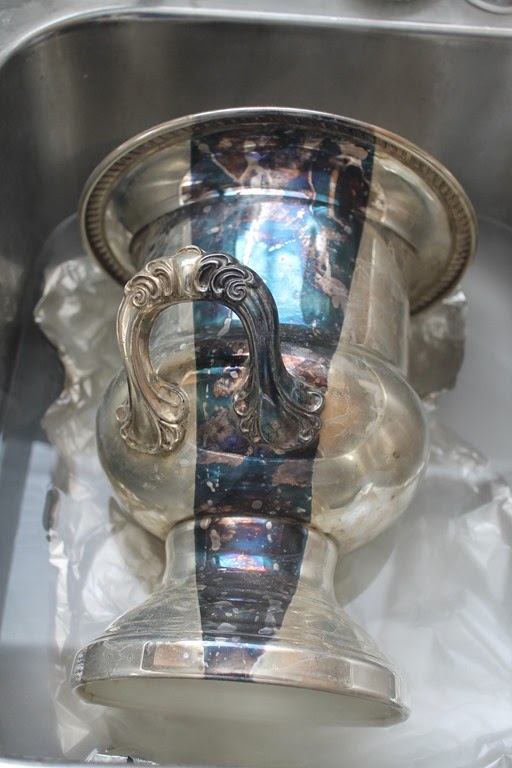 Now you might have not even noticed how they used the bucket in the kitchen image first shown. I'll give you a hint so you can look again:
So out with the old….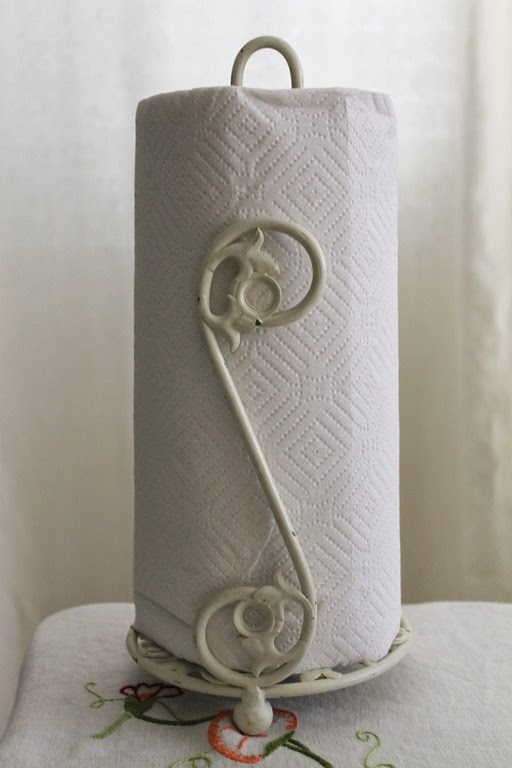 ….and in with the new!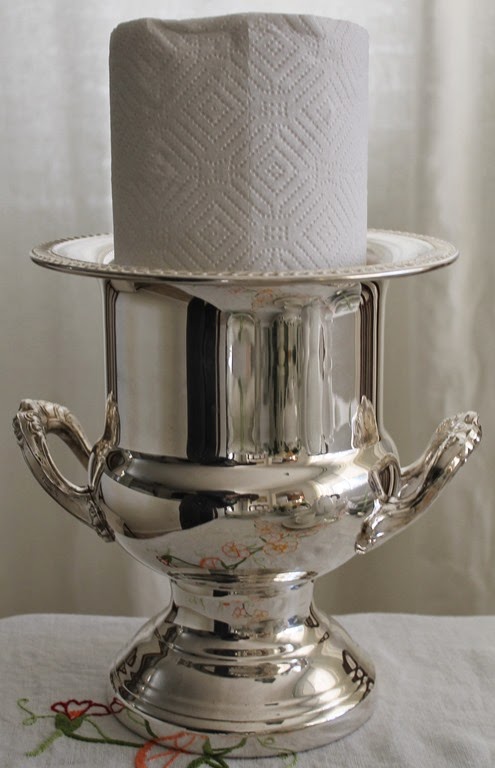 I'm one element closer to creating the kitchen of my dreams.
Laura