Oh my has it been a long winter.
During the holidays many of you reveled in newly fallen snow and the gentle peace and bliss it brought.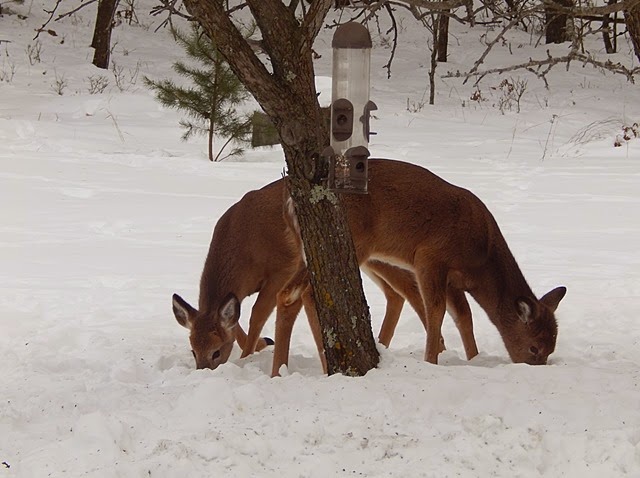 But as months passed, the cold and snow relentless, perhaps the bliss turned to despair and there was wonder if the beloved picnic table would ever be used again.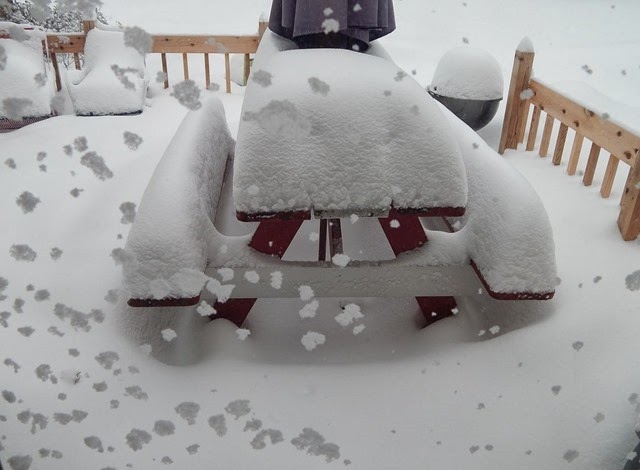 It has truly been a winter of discontent for many.
Just yesterday I was thinking about the famous Anne Bradstreet quote:

 "If we had no winter, the spring would not be so pleasant: if we did not sometimes taste of adversity, prosperity would not be so welcome."

How true this is.

 Even though my family and I live in the land of eternal sunshine it has been a brutal winter. This past week a cold front surrounded us that could rival any nor'easter.

The hope we had been maintaining for months, a job transfer with Mr. Décor's company, withered away much like this plant on our front porch.

Truth be told I haven't done anything to my yard since Christmas. Yes, some of the neglect is due to a very busy work and school schedule this semester. But most of the negligence stems from thoughts such as "why spend money on plants when we might move….next month….next week".

Brace yourselves, this is currently my front entry.  The door my wonderful Mr. Décor comes home to each and every day. Real cheerful and welcoming right?
I mean how far can you get from this?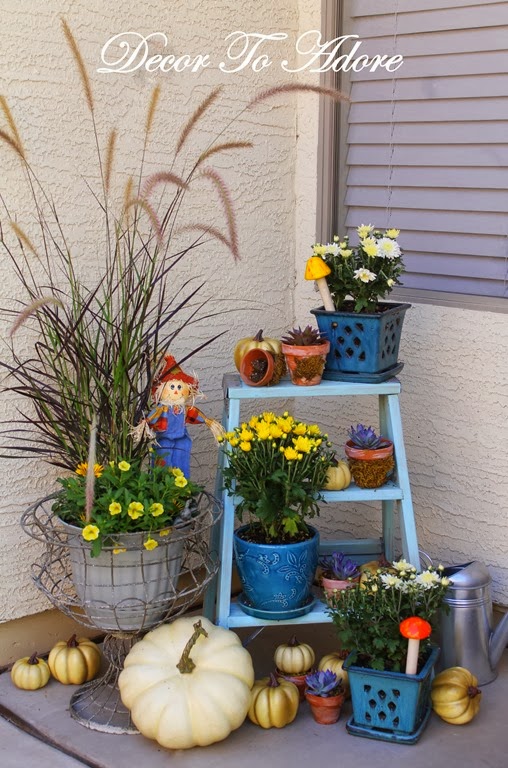 But in the midst of our employment trials I remembered that one should "bloom where they're planted" no matter for how long.
The revelation came after attending a wonderful event and being blissfully reminded that spring is coming.
And this spring will be one of the BEST yet due to such a long, relentless winter.
Spring will arrive. It is His promise when we are faithful.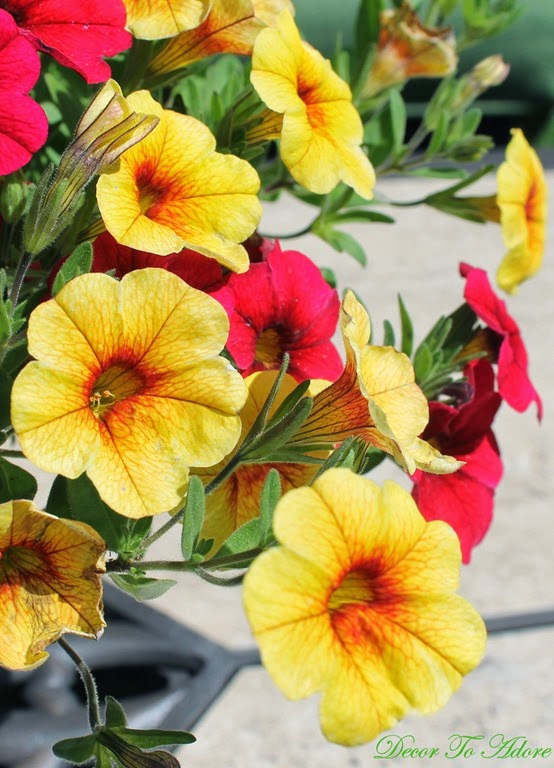 With joy in the promise, for the next 6 days, Décor To Adore will be celebrating all things spring.
I hope you'll join me.
Laura
"For behold, the winter is past; the rain is over and gone. The flowers appear on the earth, the time of singing has come, and the voice of the turtledove is heard in our land." ~ Song of Solomon 2:11~12
"To every thing there is a season, and a time to every purpose under the heaven" ~ Ecclesiastes 3:1
"Ask rain from the Lord in the season of the spring rain, from the Lord who makes the storm clouds, and He will give them showers of rain, to everyone the vegetation in the field." ~ Zechariah 10:1
A special "thank you" to my dear friend Cindy who lovingly shared her Wisconsin winter images.