Interesting title right? I struggled with this post. I did not want to write it. It was too hard. To write this post would offer a deep, personal glimpse of me and my family for all the internet world to see. But still He whispered, nudged, perhaps even commanded me to write this post.
Fair warning: This post is a bit wordy.
You may be familiar with the following verse where God talks of our bodies being temples:
"Do you not know that your body is a temple of the Holy Spirit, who is in you, whom you have received from God?  You are not your own; you were bought at a price. Therefore honor God with your body," ~ 1 Corinthisans 6:19-20
I haven't felt really good for several years now. I thought I was eating a healthy, balanced diet. But I felt sluggish, was often tired and my weight has been slowly creeping up. Still, I ignored the flashing red lights because I was "too busy".
It's funny though that as mothers when the same holds true of our children we will stop at nothing to find out what is wrong and why it is wrong.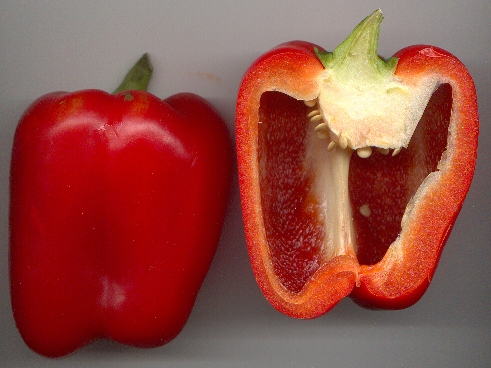 My daughter has not been well for about two years now. She was taken to the doctor several times. Simple tests were run, her thyroid was checked and nothing could be found. As a mother it is so frustrating to KNOW something is wrong with your kid and the medically community continually telling you that you're wrong.
As a last resort allergy testing was done.
It wasn't an extremely long list but two ingredients she was allergic to popped up at the top.
soybeans
high fructose corn syrup (HFCS)
Now if you are a label reader you already know that those two ingredients are used in about 98% of all processed/prepared foods. They are used because they are easy and cheap filler ingredients.
While I was cooking at home and rarely served takeout for most meals I did reach for bottled salad dressings, boxed mixes, a type of peanut butter that choosy moms choose, etc.
Yep, I basically had been poisoning my kid with my cooking.
In early December I decided to go in for a physical. Everything was examined from stem to stern. No surprise, I had similar food allergies. (Genetics do play a role.) In addition I was told:
"You are in the beginning stages of osteoporosis."
Not a horrible diagnosis, but not exactly one you want to hear either.
(I'm the skeleton in the middle, complete with tummy pooch.)
But I was not going down without a fight!
My response to my doctor was to say "Oh, I have to drink more milk!" (Because we've all seen the mustache ads right?)
Her response to me was "No, milk can actually cause a reaction in older bodies to produce a certain type of acid that actually leeches calcium from bones. I recommend that you eat more greens such as broccoli and spinach." WHAT! How can this be!!! I mean, I consider myself to be fairly well educated. How did I miss this?
I wasn't exactly sure I believed her.
School ended for me and I spent my four week holiday break reading books, scanning articles and watching endless food documentaries.
The bottom line: she was right. In addition I learned that there is a reason our nation is the heaviest it has ever been and why diabetes is at an all time high. It is medically linked back to two ingredients. Care to guess what they are? Yep, soybeans in the form of soybean oil and high fructose corn syrup.
If you want to do some research for yourself I liked Michael Pollan's books. The food documentary I found that laid it all out in a matter of fact manner, without going into all the extreme ethics issues, was "Forks Over Knives". It is available to watch instantly on Netflix.  
In addition, I have learned more about GMO's (genetically modified organisms) and the Dirty Dozen (fruits and vegetables that are grown with high rates of cancer causing pesticides) than one mother probably should. It is scary.
So, in going back to the 1 Corinthisans 6:19-20 verse at the top I kind of think that God did not have twinkie's and supersize burgers in mind when He commanded us to take care of our bodies. As with all things in my life I turned to the bible and found that God actually has A LOT to say about food~ particularly in the old testament. Given that He created it all, my guess is that He is none to happy about foods that have now been genetically modified and loaded with fillers.
So what does the post title "The Red Pepper" have to do with all this?
Well, as much as I would love to tell you that I swept our refrigerator and pantry clean of all food offenders, much like you see on intervention shows, I did not.
Our family can't afford to.  
But, as we run out of items I am replacing them with better choices. It is interesting to note that while I have not changed the amount of food I am eating I have tried to eliminate soybean and HFCS from my diet.
So far I have lost 4 pounds.
The Fashionista has lost 12 pounds. In one month. Just by eliminating those two ingredients.
We are both actually starting to feel better now that our bodies are not fighting food allergies.
Which now leads me to the red pepper.
I grew up in a farming community. My mother, Nadine, raised a large garden and canned liked nobody's business. In addition I have been blessed to live overseas where most of the pesticides the U.S. uses and GMO's are illegal. (That right there should tell you something.)
So I know what real, good food tastes like.
Mr. Décor was……hesitant to believe that organic produce (which is slightly more expensive) was any different than regular produce. One night I was making a yummy dish involving chicken and red peppers. I had one regular red pepper and one organic red pepper. From the outside they looked the same. But once I cut into it there was a visible difference. The regular red pepper, the one that had probably been modified and sprayed within an inch of its life, barely had any seeds inside it. While the organic pepper was bursting with seeds.
But the best part was the taste. OH THE TASTE! We had forgotten what a true, sweet red pepper can taste like.
So yeah, I am that woman at the Saturday farmer's market now.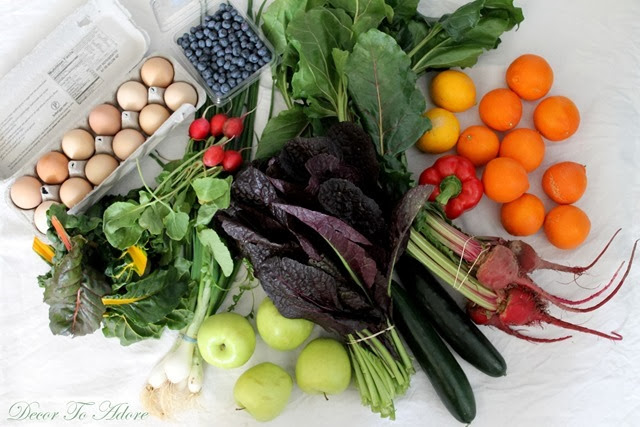 I am spending more time in the kitchen preparing meals but I am also searching for good recipes made from whole foods that can be made quickly. I still struggle with a busy schedule and spending 2-3 hours a day in the kitchen. But I have found a few new favorites.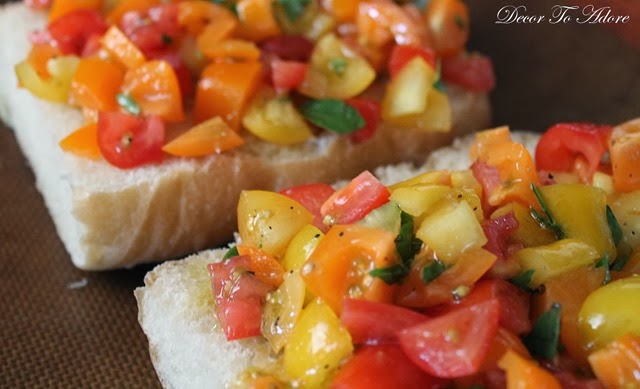 Which leads me to ask~ are you interested in coming along on this journey with me?
Perhaps once a week you might want the recipe for this yummy, but healthful, lemon poppy seed bread and delicious spinach quiche?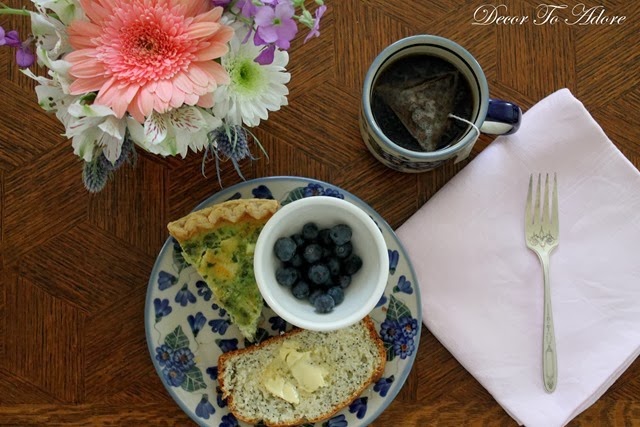 Please let me know via comments, emails or tweets.
Laura
"So, whether you eat or drink, or whatever you do, do all to the glory of God." ~ 1 Corinthians 10:31
"If you are willing and obedient, you shall eat the good of the land;" ~ Isaiah 1:19
"Give us this day our daily bread."~ Matthew 6:11