Hi I am Mildred from Blackberry Lane. Today I am honored to be guest posting at my friend Laura's new series "My Favorite 5". I love that it can be anything….food, clothing, crafts, books, dollar store items, tools, cleaning products or tips.
Here are My Favorite 5:
1. A few months ago I discovered Arm and Hammer Sensitive Toothpaste with Orajel.  I find it to be more effective than Sensodyne.
Keep reading for four more tips!
2. I use cheerful coffee mugs to store a can of cooking spray and sticky medicine bottle.  This prevents spills/drips on cabinet and refrigerator shelves.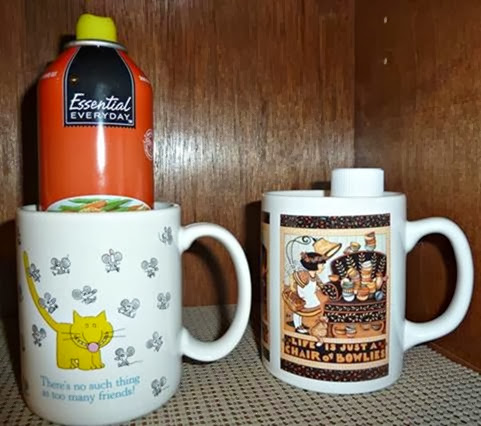 3. Memory foam pet mats are expensive at pet stores.  I purchase memory foam bath mats for a lot less money.  I keep a large bath mat on top of a cedar chest by a sunny window for the cats.  These mats are also good to line pet crates with.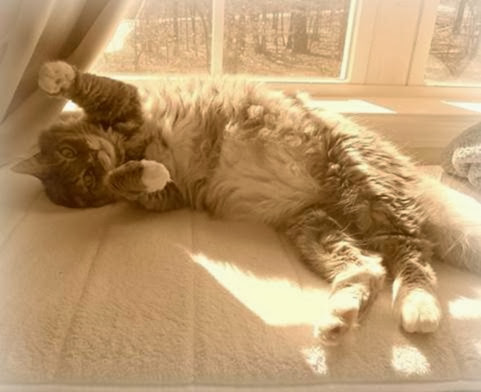 4. I use inexpensive kitchen dish drying mats to place the dog's water bowl on to catch spills/drips.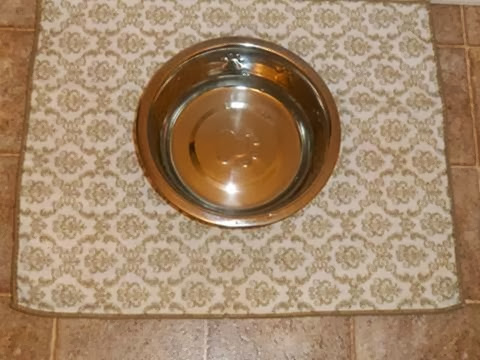 5. Woolite is my favorite pet stain and odor remover.  The fragrance is light and refreshing.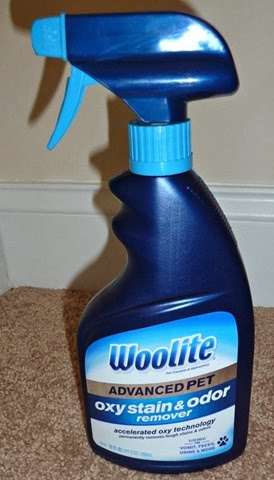 Mildred was one of the very first readers of Décor To Adore and we struck up a lovely friendship that I truly treasure. We both own dachshunds and she has such a wonderful view on the world. Thank you Mildred for sharing your favorite 5!
Next week my friend Julie will be guest posting.
Laura