Otherwise known as the Oscars.
Here's the run down of my favorite picks and a few party ideas.
This year I am prepared. I have watched all of the Oscar nominated films sans one (Wolf of Wall Street~I just ran out of time.) My pick for best picture~ Dallas Buyers Club. I wonder if the Academy will agree with me.
For best actor in a leading role: hands down, Matthew McConaughey. Now I have never been a feverish Matt fan, but his physical transformation and performance in the role of Ron Woodroof is just superb.
For best actress in a leading role I have to be honest and say that I wasn't completely bowled over by any of the nominees performances. I think it will be Amy Adams, but I am rooting for Dame Judi Dench for "Philomena" based on her entire body of work, which is outstanding, and I think she should be recognized.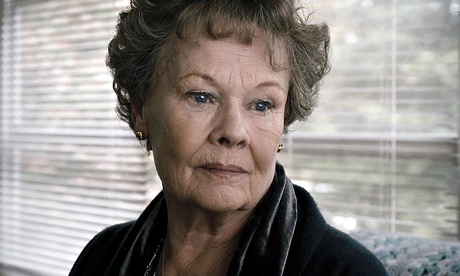 For best supporting actor, there is no contest, Jared Leto for his portrayal of transgender Rayon. I know that this admission might surprise a few of you, but he was flat out amazing and talk about a physical transformation!
He went from this (Jordan Catalano!)
To this:
(It's ok if you scroll back up to look at the "before". Several times. :)
For best supporting actress I have to say that I LOVE Jennifer Lawrence. She always wears what she wants and her acceptance speeches are hilarious. But…
My pick is Lupita Nyong'o. Weeks later I am still thinking about her wretched soap scene in "12 Years A Slave". Also, the woman has an amazing sense of style.
So from 4 o'clock on this Sunday I will be glued to my television. Celebratory drinks are a must. Check out the entire party HERE.
Of course we need food and fun for this glittery fête. Glamour and Popcorn Printables are a MUST!
Cupcakes? Absolutely!
I adore this entire vignette. You could even bump it up a notch and provide director chairs for your stars to sit in.
I'll be printing out these  free Oscar ballot printables from Almost Makes Perfect.
How about a printable Oscar Silhouette. I'm going to make mine in gold.
Of course we'll be dressing up. I'll finally have an occasion to wear my feathered tiara. (Come on, I know you were wanting one too while watching Downton!)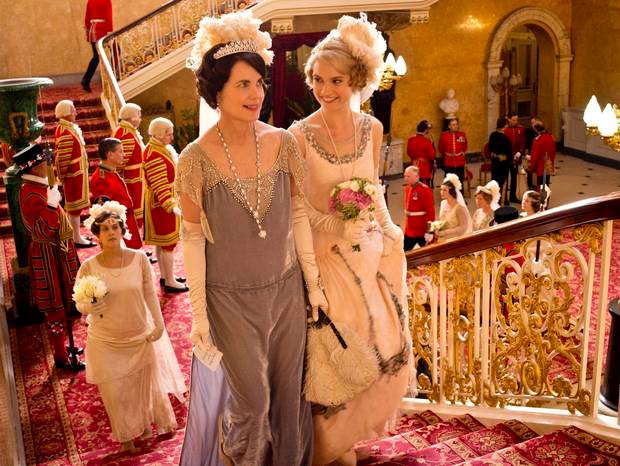 I have to say that visually this entire episode was my favorite! This dress was truly Oscar worthy.
My all time favorite Oscar dress belonged to Grace Kelly in 1955.
So tell me, what is your favorite Oscar dress and will you be watching?
Laura