There is one online newsletter that I read every week. Goop is a lifestyle publication created by Oscar winning actress Gwyneth Paltrow. I love the featured recipes, fashion, and wellness tips. Every now and again Paltrow features fun "behind the scenes" snapshots of movie sets, preparing for the Oscars, etc.
This past week she did something really brave. One must remember that she works in a rather judgmental industry. If you wear the wrong dress, buy the wrong brand, etc. you will harshly hear about the mistake for years.  I admire Paltrow in that she has tried to remove herself and her family from that environment as much as possible. With this in mind Paltrow shared images of her Hamptons home.
This was the family room. It could have belonged to anyone.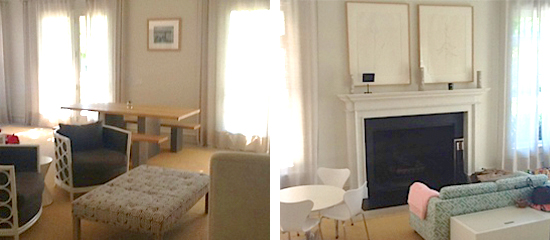 This was the primary room that she wanted help with. She loved the well lit space and liked the furniture pieces but it was a room that no one ever spent time in.  It felt far from the cozy elegance she was seeking.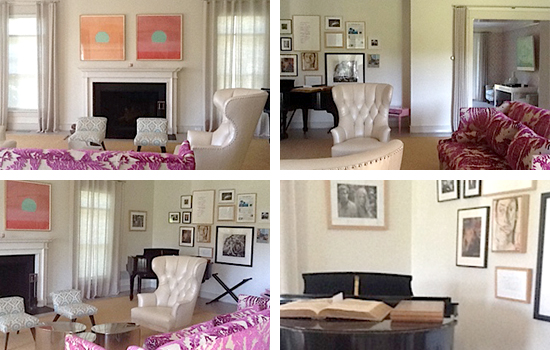 Enter in Windsor Smith. I adore Ms. Smith's designs. She has been featured in several shelter publications.
She often combines French, Holly Regency and Moroccan style together.
I love that she is as comfortable with the use of color as she is with a neutral palette. She is also not opposed to using catalog sources such as these Pottery Barn sconces.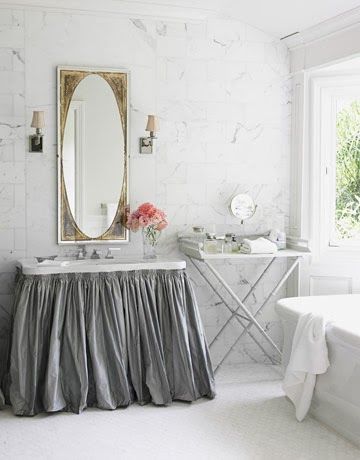 Windsor Smith is now offering a design service called "A Room in a Box". Prices begin at $1,250. The premise is you provide snapshots of a room you would like designed. In a short questionnaire you list what elements in the room you would like to keep, what you would like the room to feel like and also include a few inspiration images that you admire.
For Paltrow it was important to keep a few pieces of art, furniture and the grand piano. This is no surprise given that her husband is Chris Martin of Coldplay.
I think many of us make the mistake of pushing our piano's into the corners of room. A hard fast rule with a piano is that if they are placed against a wall it must an interior wall versus an exterior wall. The variance in temperature that can occur on an exterior wall can damage the piano.  Because of this rule some room designs just don't work.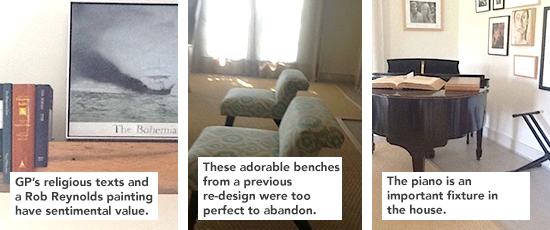 A few weeks after sending in your information a rendering and storyboard (also known as a mood board) with fabric swatches, etc. is received.  In addition, an easy-to-follow floor plan and shopping list of furnishings from vendors within your budget are included. All the shopping, re-upholstery, and installation is then done by the client.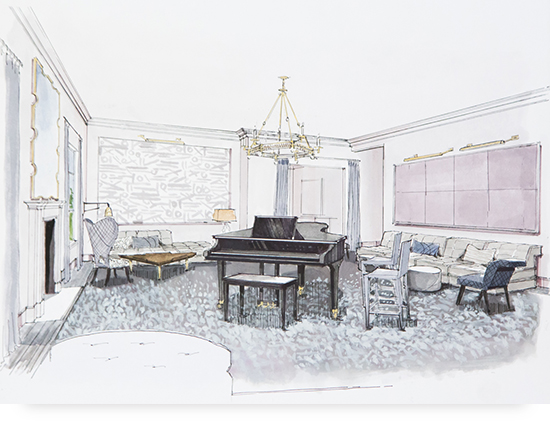 I love that Ms. Smith designed the space as a modern day salon. The piano became the focal point of the room.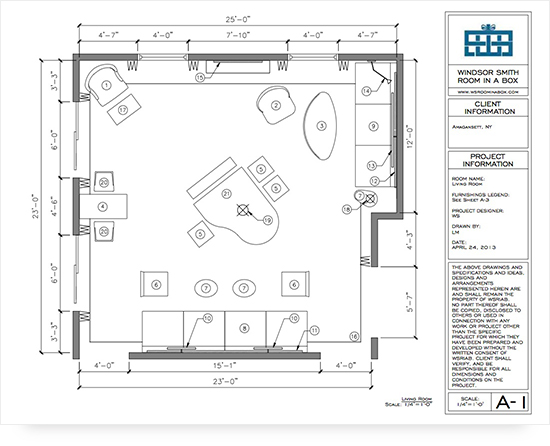 The small stools were re worked into the design with just a simple update in upholstery.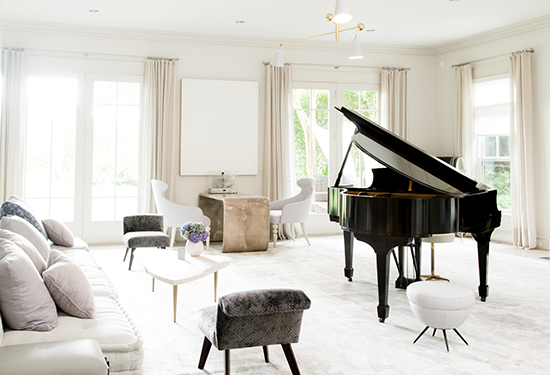 For the second space the hot pink floral couch that had previously been in the living room was moved into the family room. As a matter of fact, aside from the rug, nothing new was purchased for this space. But it now feels complete and pulled together.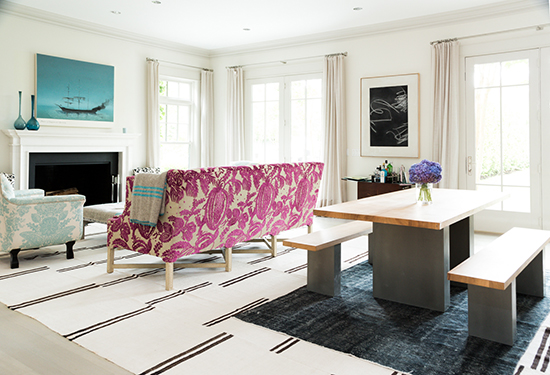 I love a good redesign. How about you?
Laura