Have you ever had an experience that you feel so blessed just to witness a spectacular moment?
Perhaps it comes as a guest at a wedding or the birth of a child. Or maybe just finding love and beauty in an ordinary event.
This past Sunday I was blessed to have had a glimpse at many spectacular moments for random strangers.
I showed up to cheer on my childhood chums Lori and Tracy as they participated in the Tinkerbell Marathon. The moment that they began their journey in the wee hours before dawn I was SO excited for my friends. 
As I waited for them at the 6 mile mark something else rose up in me.
I saw the heavily pregnant woman running the marathon.
I watched the overweight man attempting to speed walk the marathon.
I viewed the group of middle aged ladies struggling to jog with their hands clasped together in unity.
I saw Peter Pan fall and rip his tights.
The Captain lost his hook.
Ariel's seashells fell somewhere around her waist.
Snow White's cape kept getting tangled.
In that moment I knew I was at Disneyland to be the encourager for perfect strangers.
So I began cheering:
"You can do it!"
"Looking Good"
"You're almost there."
"Pixie Dust Power"
It became my sole mission.
I could spot the people who were struggling. It cost me nothing to shout out:
"Eeyore, you have this race by the tail!"
"John and Michael keep running to Neverland!"
Spotting Tigger I sang out "Eye of the Tiger!"
A quarter mile from the finish line I was privileged to witness a new mother whose husband and baby were waiting for her. You could see in her eyes that she was done. The husband placed the baby in her arms and said "You can do it!"
I shouted out "Go Mama Go!"
Then there was the elderly couple that stopped in front of me. She had on pale blue running shirt and shorts. A black velvet ribbon at her throat and a tiara nestled into her gray hair. Her aging running companion had on red running shorts and a white shirt that had gold epaulets sewn onto the shoulders and a red ribbon sash. She had stopped and said "I can't do it. You go on." He refused. He grabbed her hand and said "We are going to finish this together."
I said, "You've almost reached happily ever after. Do it for your Prince Charming." She nodded and began running once more.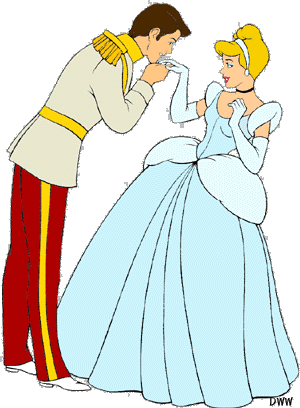 I was there when Lori crossed the finish line and ran into her husband and daughters  arms. She said "I did it!" and burst into tears.
I was there when Tracy, who didn't think she could do it, did. 
I have never been more proud of these women who have blessed my life for more than 30 years.
Later, I saw the Three Good Fairies who I had encouraged at two separate marks during the race in a bathroom. They said, "Thank you so much! We were torn between giving up and wondering what you would say to us at the next station. So we finished."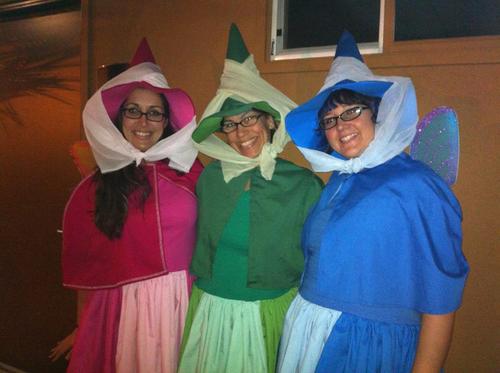 It was a privilege I will never forget. It also got me thinking:
"How many random people could I encourage on a daily basis?"
Laura
"Therefore encourage one another and build one another up, just as you are doing." ~ 1 Thessalonians 5:11
"Above all, keep loving one another earnestly, since love covers a multitude of sins. Show hospitality to one another without grumbling. As each has received a gift, use it to serve one another, as good stewards of God's varied grace:" ~ 1 Peter 4:8-10
"And let us consider how to stir up one another to love and good works," ~ Hebrews 10:24