I recently was creating a project gallery for the side bar of the blog. I realized that I had never posted the makeover I gave the desk in my office.
The original office makeover was shown last year at this time. At the time I mentioned that I would love to get a different desk as the eight year old Ikea was really showing its wear. I mentioned I might skirt the desk if I could find any more of the fabric I used to make the office curtains. Sadly, I could not any more fabric so the desk remained AS IS for several months.
"Before"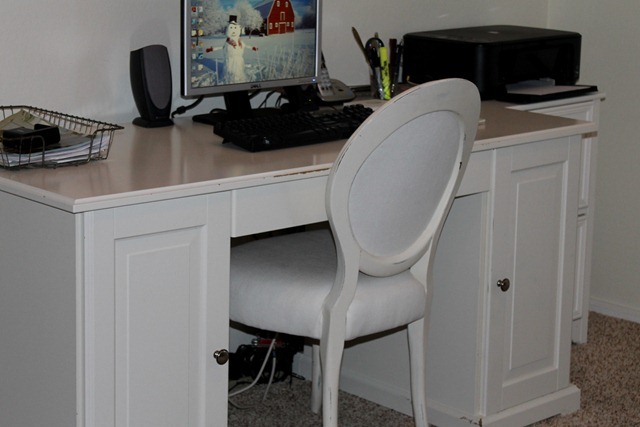 Keep reading to see the complete tutorial.
When the fashionista moved back home she brought her huge desk with her. Since there was only room for one desk we opted to keep hers and the other went to a new home via Craigslist.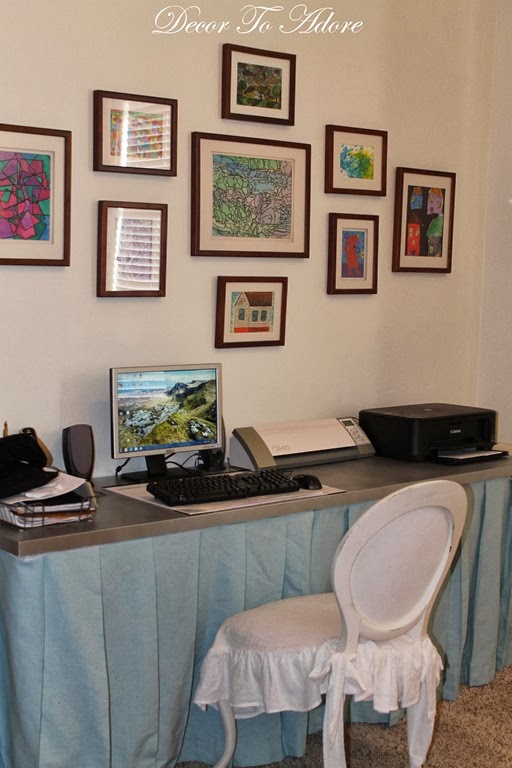 Her desk was also quite modern so I set about changing it by dyeing a painters drop cloth with Rit Dye in Aquamarine. This is the same color that I used for the slipcover makeover. Since the office can be seen from the front room (it has no door) this was a good way of linking the two spaces.
After the cloth was dyed, dried and ironed I cut it to the length I needed. I was making two panels that would meet in the front center of the desk. A simple straight stitched was used to create a hem.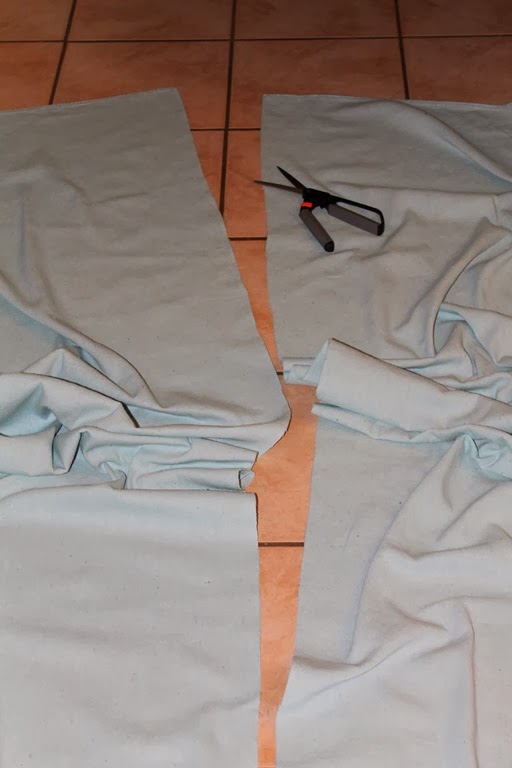 The office space is shared by the entire family and the male family members were not to keen on the skirted effect. So, once I pleated and pinned the skirt to fit the tabletops measurements I opted to top it with hook and loop (velcro) then everything was sewn in place. They simply pull on the velcro to remove to skirt.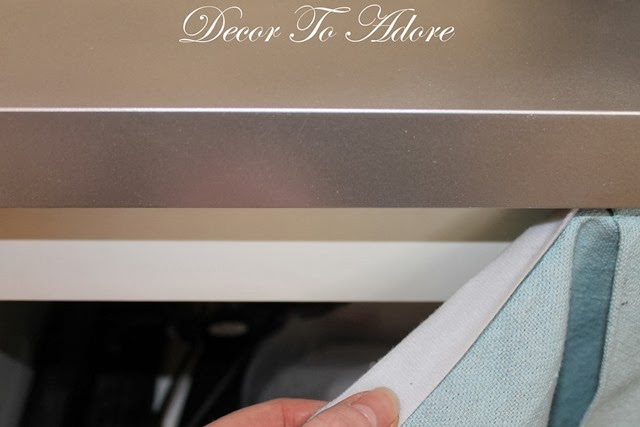 I do wish they didn't have the need to do this as the skirt is often pulled entirely down onto the floor which makes it a bit wrinkly once it is reattached but I can live with it.
When both panels are attached you can't even really tell where they meet in the middle of the desk.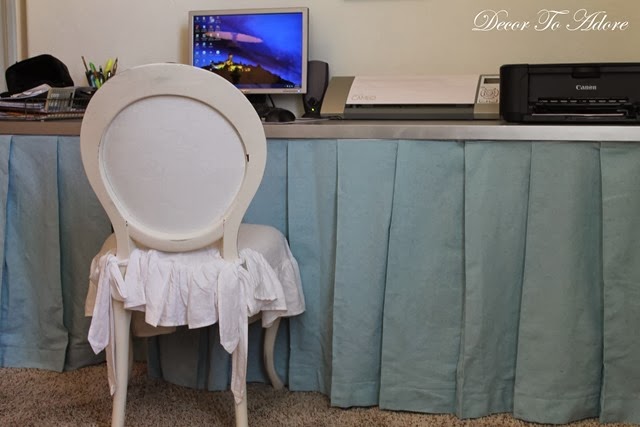 On Monday I will share how I created the aluminum effect on the laminate desktop.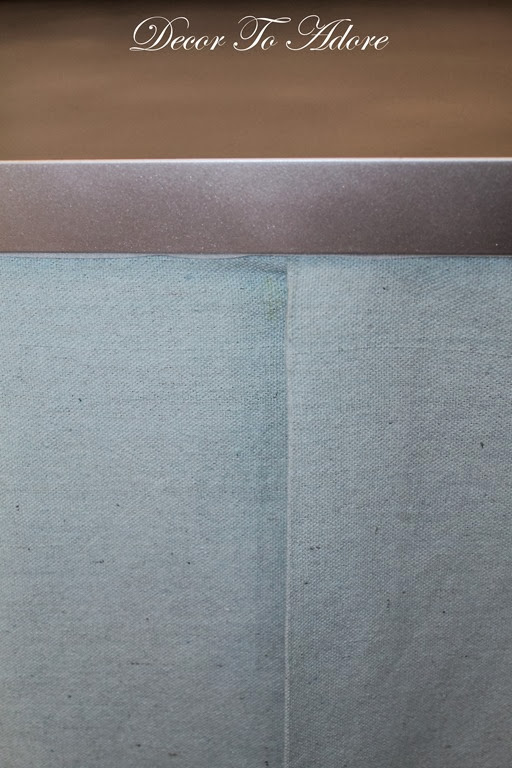 What do you disguise?
Laura