Hi! I'm Kathy from Creative Home Expressions. I'd like to thank Laura for having me over today to talk about My Favorite Five Valentine Favorites.  I've done a few over the years.  I'll start with the oldest first.  One of my very favorite projects was making this "I Love You Because . . . " box.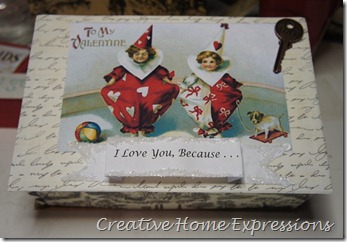 My Favorite Five Valentine Favorites
A simple décor project was rolling up some French script wrapping paper and tying it with red and white crinkled seam binding.  I displayed it in a large dome cloche in my living room.  A Cloche of Love Letters.  I actually have this out year round.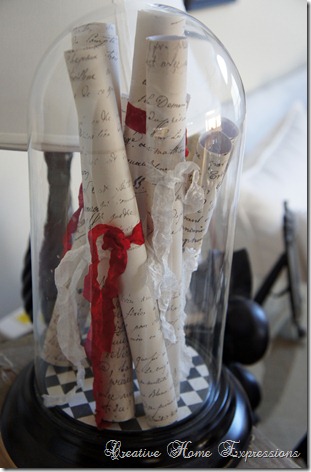 My applique heart pillow, using some scrap fabric I had and fabric glue.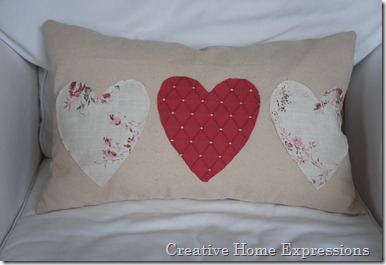 This year I did a Button Heart.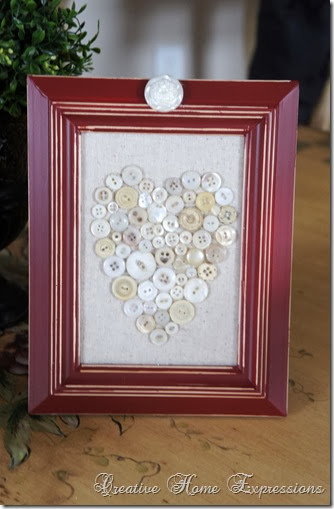 And a Kissing Booth pillow.  I think this may be a new favorite! These are fairly quick, easy, and inexpensive projects that would make great gifts for loved ones ~ or just make them for yourself!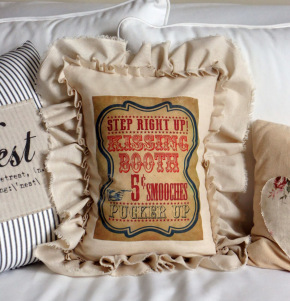 Kathy truly captured my heart with all of her adorable projects!
Next week we will have Susan from Between Naps on the Porch with more Valentine goodness.
Laura