Welcome to the very first post on a new series entitled "My Favorite 5". I am happy to report that there were a tremendous amount of bloggers who are very excited to share their "Favorite 5" in future Friday posts. My plan is to contact each and every person who has already responded to my request for contributors by this weekend. By all means I would still love to hear from you if you are interested in contributing.
On Wednesday's post I mentioned that my pants had been feeling a little bit snug due to excessive holiday merriment. Now that the season is over (and before Valentine candy somehow works its way into my mouth) I wanted to get into a bit better shape.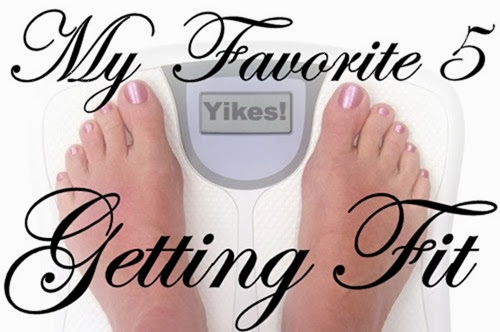 Here are five inexpensive ways I found that are working to create a healthier me.
Before beginning my fitness regime I had a complete physical and received the green light that I was good to go.
In addition, I watched a few documentaries on Netflix regarding health in America. Our rising obesity rates are linked in part to two main food culprits: soybean oil and high fructose corn syrup. They are in EVERYTHING because food manufacturer's love these cheap ingredients. So I've become a label reader. Surprisingly enough you can find fairly tasty alternatives if you look.
1. Case in point, I use jarred spaghetti sauce at least once a week. I finally found a sauce without the two aforementioned ingredients. The price is right and it tastes good. (No, Ragu is not paying me to say this.)
I will keep reading labels and searching for good alternatives that are better for me and my family.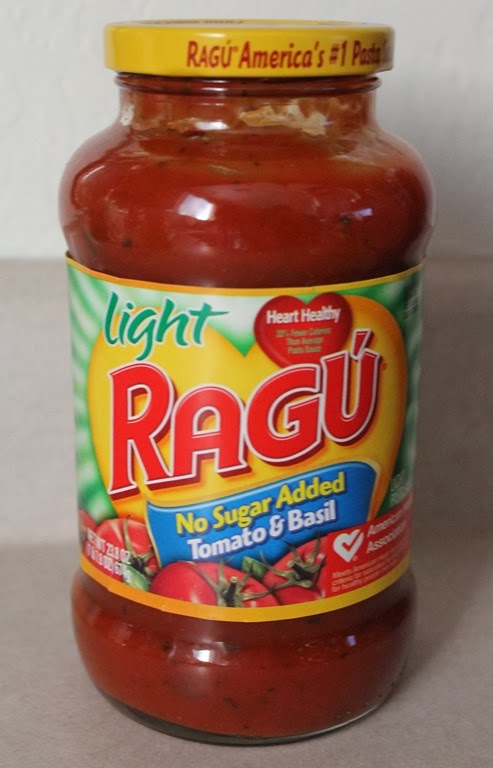 2. As part of a plan to create a healthier workforce Mr. Décor's company offered free pedometers to employees and their family members. It's now a rare day to not see me with this device clipped to my waistband. I strive for 10,000 steps a day. The Mr. and I love to compare who has walked further in a day. 🙂 Pedometers can be found fairly inexpensively in the sporting goods section of several stores. They do motivate you to move!
3. Living in such a dry climate I would often find myself SO thirsty while out running errands. I can't even begin to tell you the large amounts of soda or fruit juice I have purchased just to quench my thirst. So, I bought a few water bottles at the dollar store and now do not leave the house without a container of water in hand. An added bonus to saving calories is that I am also saving money.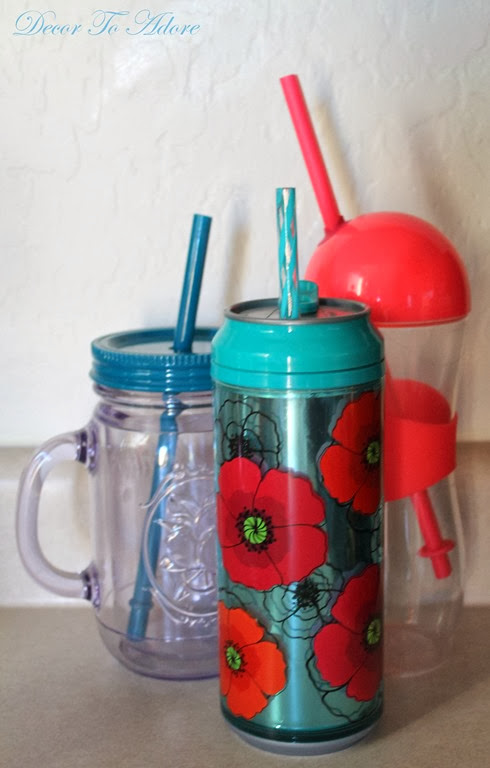 4. Similar to the thirst issues is being out of the house and finding myself hungry. This is a dangerous combination with the excessive amount of fast food that is available. So, I purchased some mini containers at the dollar store. One or two fit easily in my purse and now I can enjoy a snack until I get back home for a healthy meal. Again, the added bonus is that this solution is also a money saver.
Tip: The containers fit in the dishwasher utensil holder and wash up beautifully!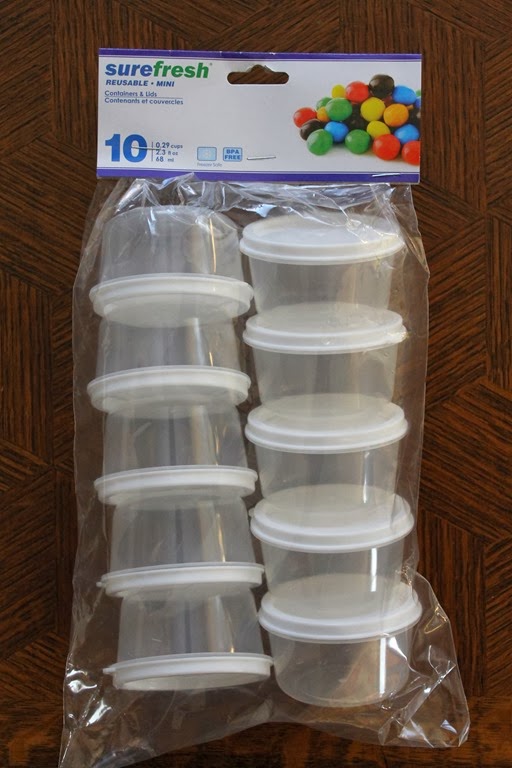 So what do I fill the containers with? Healthy snacks of course.  But they also can get expensive and it can be difficult to find snack foods with no high fructose corn syrup, partially hydrogenated oils, artificial sweeteners, flavors or colors.
5. I had seen NatureBox on various blogs and finally decided to order one. Oh My Delicious Goodness!!!! This is what arrived in our first box:
Vanilla Macaroon Granola~ I considered hiding the bag so I didn't have to share.
Masa Crisps~ which are like super tasty Fritos.
Cherry Berry Bonanza~ sweet and yummy!
Pistachio Power Clusters~ a Fashionista favorite.
Roasted Kettle Kernels~  Sweet Guy's favorite. They remind me of Corn Nuts, but tastier.
The box also changes every month. I am hooked!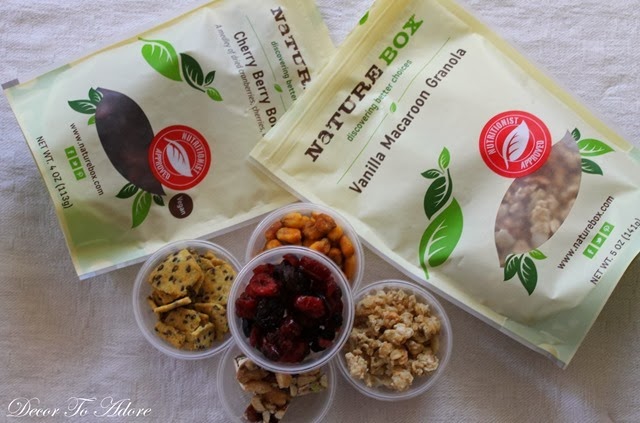 I also like that Nature Box  donates snacks to "WhyHunger" an organization that is an emergency food provider and provides summer meal programs for low-income children.
If you would like to try Nature Box out you can click on this code HERE to receive 50% off of your first order.
(As a full and honest disclaimer I can receive credit for referrals towards future Nature Boxes. But even if they didn't do this I would recommend their snacks as they are that good.)
So what ways help you to stay fit?
Laura
Marty from "A Stroll Thru Life" will share her "Favorite 5" next Friday.